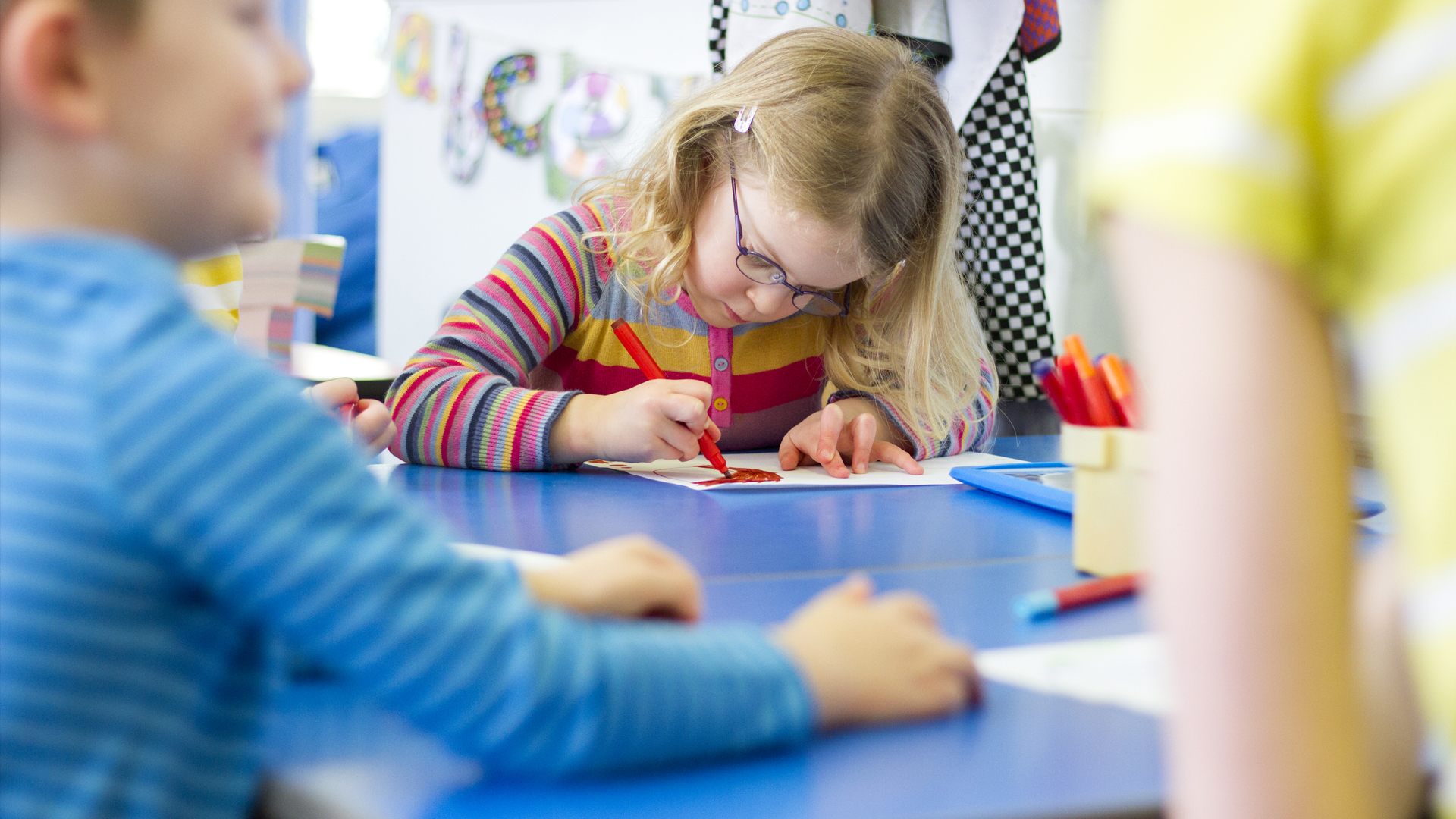 Online Master's in Special Education (MSE)
Online Master's in Special Education
Wayne State's fully online master's degree in special education is designed to help professionals and districts meet the needs of students with exceptionalities and their families. Our special education master's program is designed to help you meet current workforce needs while allowing you to develop culturally sustaining pedagogies and advocate for the needs of diverse learners.
Questions? Contact us:
Phone: 402-375-7164
Email: [email protected]
Program highlights:
No entrance exams required
Complete the program in as little as two years or extend up to 10 years
100% online
Accredited
Nationally-ranked program
Special Education Master's Degree Curriculum
There are three pathways that lead to a special education master's degree, as well as a non-degree option for endorsement. You and your advisor will collaborate in the development of a program of study that best fits your interests and career path.
Master's degree options:
Non-degree options:
Special Education Subject Endorsement (42-48 credit hours) - For students who hold a current teaching certification in an area other than special education and want to add a special education subject endorsement at either the K-6 or 7-12 level; or for students who hold a current teaching certification in special education (K-6 or 7-12) and want to add the other subject endorsement level. This endorsement option does not lead to an MSE, but it can include undergraduate substitutions as approved by an advisor.
Program Fast Facts
Degree offered:
Master of Science in Education (MSE)
---
Delivery Method: Fully Online
---
Credit hours required:
Master's degree: 36-51 credit hours
Non-degree: 42-48 credit hours
---
Costs (2023-24 Tuition):
$370 per credit hour ($13,320 - $18,870 for 36-51 credit hours, based on 2023-24 tuition rates)
Tuition and fees
Cost calculator
---
Accreditation:
Council for the Accreditation of Educator Preparation (CAEP)
---
Licensing and Certification: Wayne State academic programs are designed to prepare students for licensure or certification in Nebraska. If you plan to pursue licensure or certification in a state other than Nebraska, please check that state's licensing board to determine their licensing requirements. Authorization may be required from them prior to beginning a clinical or field experience in that state. Learn more.
Admission criteria
Step 1: Apply to graduate study at WSC. Select the term you would like to start your program.
Step 2: Complete and submit application materials.
You must finish creating your myWSC account to complete this step if not a current/previous student. If you are a previous WSC student and you need assistant with your sign-in credentials, you can contact the Service Center at 402-375-7107.
In the application portal you will be provided with instructions and be expected to submit/complete the following:
Application
Certification History Form
Official Transcripts
Statement of Purpose
References (must be sent through the application portal)
Once all your application materials have been received in the application portal, it will be processed for consideration for admission.
Transfer credit
A maximum of 18 graduate credits, subject to evaluation by the Dean of Education and Behavioral Sciences, may be transferred from another regionally accredited graduate institution and applied toward a degree. Graduate credit accepted must meet a minimum course grade of B and be an appropriate substitute for courses in a WSC program. Credit that has been applied toward a previously earned degree will not be accepted, except for the 9 credit hours that are a part of the professional education core. All classes within an MSE degree program must fit into a 10-year timeframe for degree completion.
Note for Admitted Students: All students admitted into the special education master's degree program are required to purchase an Anthology Portfolio Subscription from the Wayne State College bookstore. This subscription purchase is good for five years. Need help? Visit the Anthology Portfolio help sheets.
Earn your degree in as little as two years. Need more time? That's okay, too. Our program is flexible and can be extended up to 10 years.
Next start dates:
Jan. 8, 2024
16 weeks, spring term
Registration opens Nov. 6, 2023
May 13, 2024
3, 5, and 13-week sessions
Registration opens Mar. 25, 2024
June 3, 2024
5 and 10-week sessions
Registration opens Mar. 25, 2024
July 8, 2024
5-week session
Registration opens Mar. 25, 2024
Need more information?
For questions about the program, please contact:
Midge Simmons, Ed.D.
Assistant Professor of Education
School of Education and Behavioral Sciences
402-375-7164
[email protected]
Ready to apply?
Apply for admission to graduate studies and begin your Special Education master's degree.