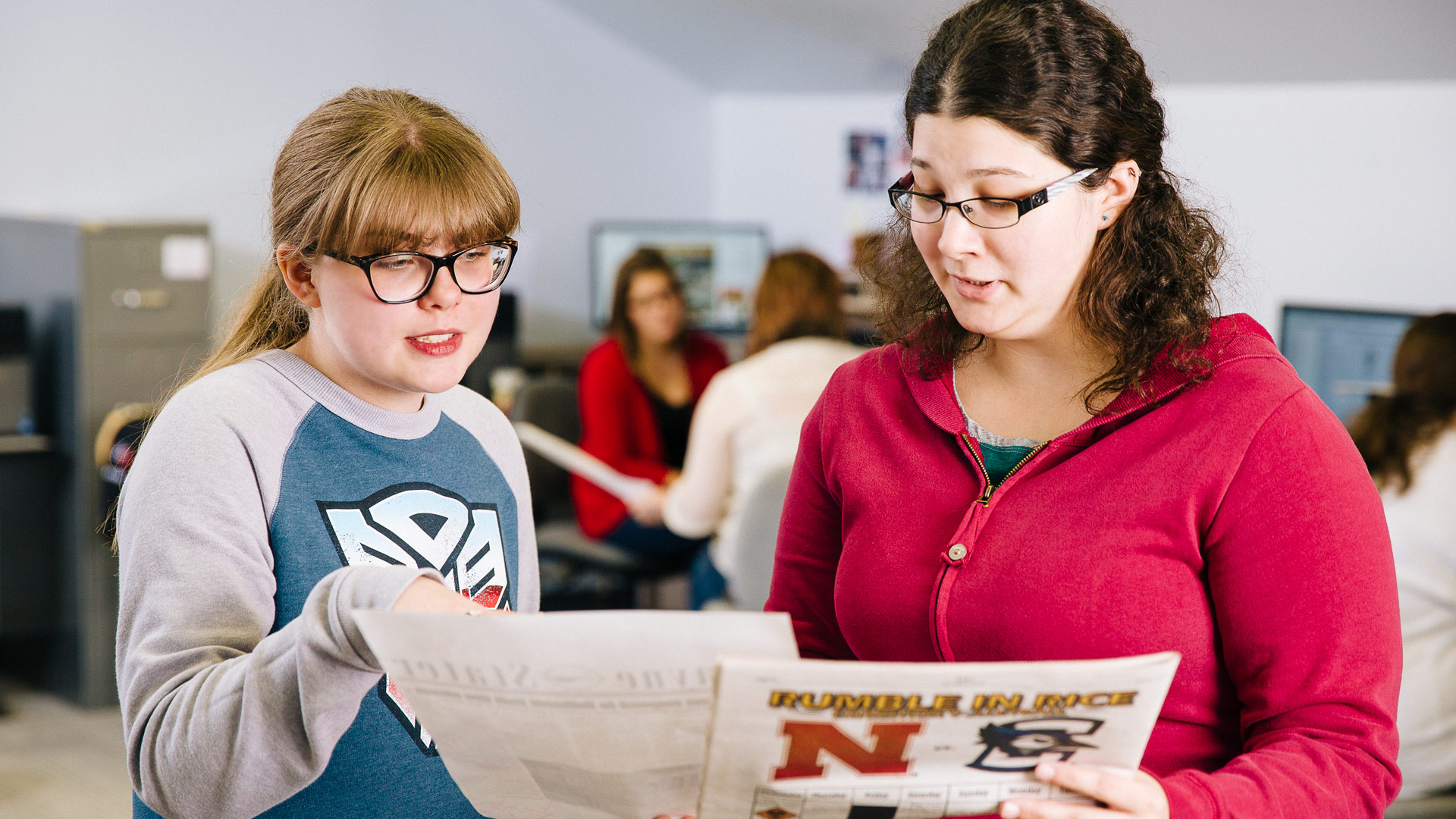 Communication Arts
Develop practical communication skills through application in oratory and rhetoric, the performing arts, technology and media.
Mass Communication
Mass Communication students learn to become professionals in a wide range of media positions requiring multimedia production, including electronic media and journalism, public relations, and other creative enterprises, instilling high discipline competence. You will learn critical thinking, writing, video and audio production, leadership skills, and develop advanced skills resulting from extensive hands-on experience.
Speech Communication
Speech communication students are prepared to enter careers in corporate communications, public relations, and marketing communications. Mass communication students become media professionals by learning practical and theoretical skills. This is accomplished through emphasis on critical thinking, writing, and technological knowledge to prepare students for careers in electronic media, print journalism, public relations, and other creative enterprises in a converging media environment.
Theater Arts
Theater training offers exciting career opportunities. Potential employers recognize theater people are creative individuals with a broad range of communication and problem-solving skills. Many careers emphasize written and interpersonal communication, aesthetic discernment, emotional understanding, teamwork, and organizational ability – the skills at which theater people excel.
Our Faculty
Department Chair: Deborah Whitt
Brian Begley, Theater
Dawn Dolesh, Speech Communication
Randa Garden, Speech Communication
Gwen Jensen, Theater
Allyn Lueders, Speech Communication
Michael Marek, Mass Communication/Electronic Media
Max McElwain, Mass Communication/Journalism
Teresa Morales, Speech Communication
Mollie Spieker, Communication Arts
Zoe VanderWeil, Speech Communication
Michael White, Communication Arts
KWSC-FM
The student-run campus radio station is a fully-equipped broadcast radio station, operating 24 hours a day during the school year.
More About KWSC-FM
Take the Next Step