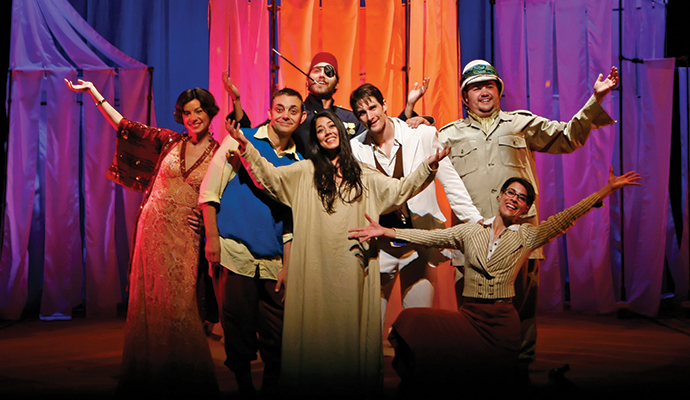 For more than 50 years, the Wayne State College Black & Gold Performing Arts Series has presented cultural programming to serve the Northeast Nebraska region. Annually presenting full-scale opera and theatre productions, dance performances, orchestras, Emmy-winning actors, and the annual President's Holiday Gala Concert, the series strives to enlighten, educate, and entertain. All performances of the series take place in the 700-seat Ramsey Theatre of the Lied Performing Arts Center.
Jeanne Gardner
The Jeanne Gardner Black and Gold Performing Arts Endowment is named so because Jeanne Gardner was a champion of the arts, and this initiative honors her and the legacy she left with our campus and Northeast Nebraska. Shows funded by Black and Gold include full-scale opera and theatre productions, dance performances, orchestras, chamber music, and award-winning actors. Previous Black and Gold Series performances include: the Russian Ballet, Chinese Acrobats, Glenn Miller Orchestra, Charles Dickens' A Christmas Carol, The Mitchell-Ruff Duo, and many more.
Performing Arts at WSC
Wayne State College has earned a reputation for outstanding performing arts programs. Thousands of patrons attend concerts, plays, musicals, and other cultural events each year. A wide range of genres is represented in annual productions, from the classics of Shakespeare to cutting edge modern drama, and have recently included productions of Steel Magnolias, School for Husbands, Picasso at the Lapin Agile, Beauty and the Beast, The Tempest, The Diary of Anne Frank, and The Mad Adventures of Mr. Toad. The biannual Children's Theatre production, presented as a unique outreach service to the broader community, is regularly attended by approximately 4,000 preschool through fifth-grade children. The Wayne State College Department of Music also presents a full season of student, ensemble, and faculty programs that are open to the public as well as Band Festivals and Choral Festivals for junior high and high school students.
For more information about the Jeanne Gardner Black and Gold Performing Arts Series, contact the Wayne State Foundation at 402-375-7510.
To find upcoming Black and Gold events, please browse the cultural events calendar.