Published Friday, September 30th, 2022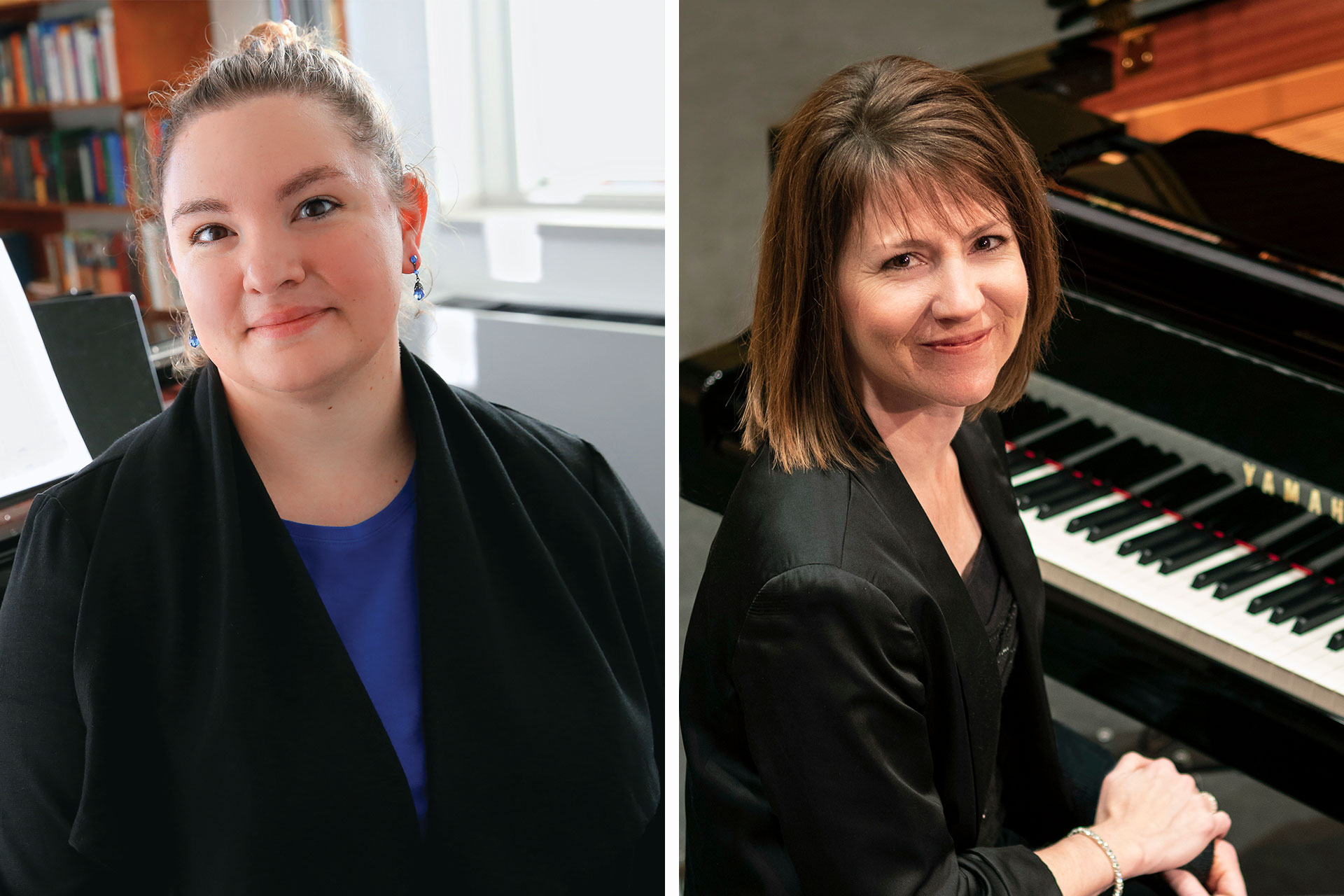 Dr. Sarah Farr and Shelly Armstrong will present "The Pedagogical History of the 24/26/28 Italian Songs & Arias" on Oct. 24.
Effective education emerges from a solid teaching foundation. Dr. Sarah Farr, associate professor of music at Wayne State College, explores the historic significance of informed learning during a faculty lecture recital.
"The Pedagogical History of the 24/26/28 Italian Songs & Arias," featuring Farr, mezzo-soprano, and Shelly Armstrong, piano, is at 7:30 p.m. Monday, Oct. 24, in Ley Theatre. This event is free and open to the public. It will also be livestreamed. To view the livestream, go to www.wsc.edu/watch-live. The program is accessible by selecting the event from the Music Events list at www.wsc.edu/music.
Farr examines G. Schirmer's 1948 publication "24 Italian Songs and Arias of the Seventeenth and Eighteenth Centuries." "It was a pedagogical staple throughout the 20th century," she explains. "The score could be found in almost every school and conservatory and became the basis for evaluating young singers."
The lecture recital examines the pedagogical history of Schirmer's publication, challenges to its teaching principles, and future role in performance education. Song, performance, and piano skills punctuate the presentation.
For more information, contact the WSC Department of Music at 402-375-7359.