Published Tuesday, April 4th, 2023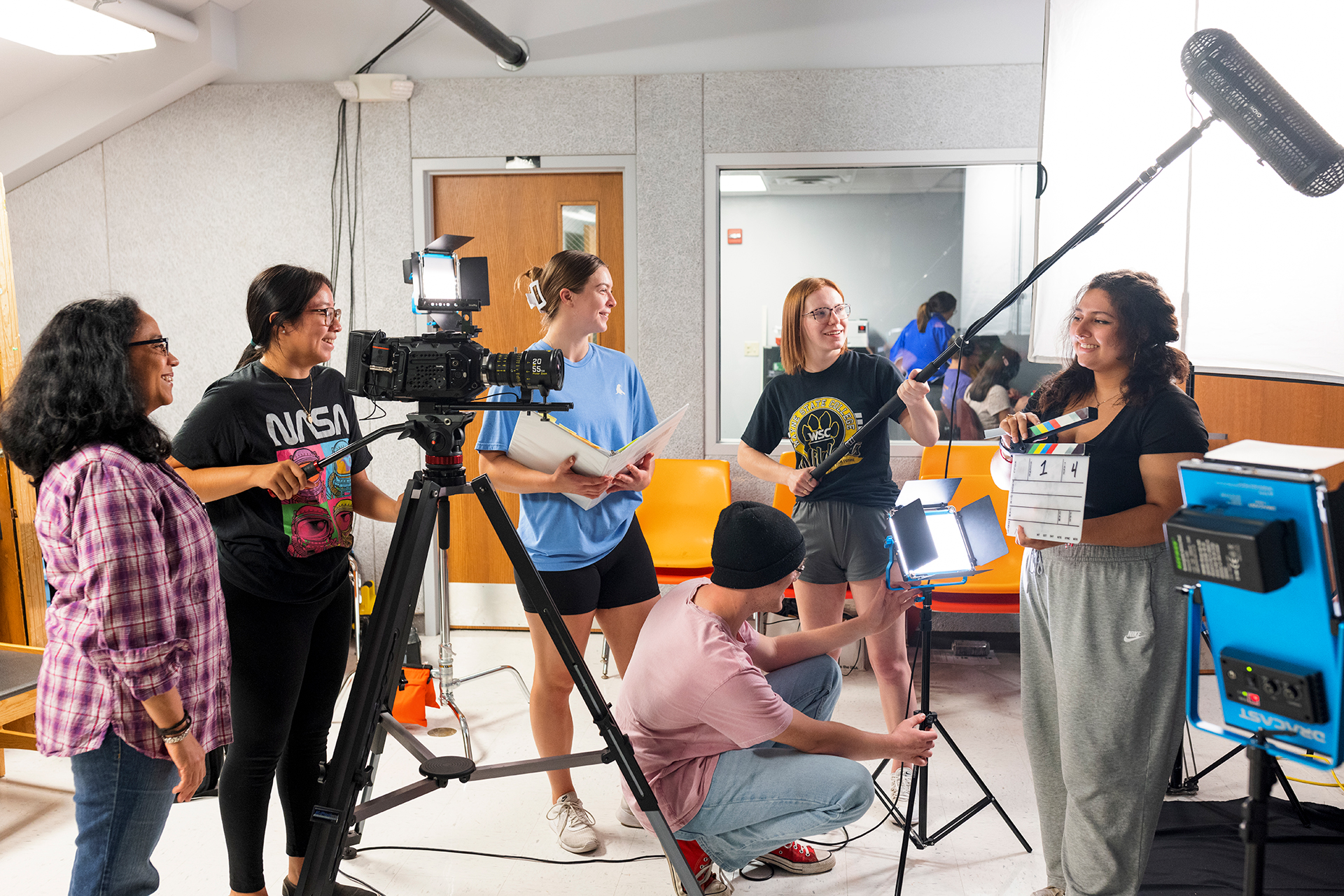 Event is April 25, with film festivities beginning at 5:30 p.m. at the Majestic Theatre in downtown Wayne.
Wayne State College celebrates excellence in film during the Fifth Annual Wildcat Spirit Film Festival on Tuesday, April 25. The festival, hosted by the WSC Film Production and Theory program, is free and open to the public.
A red carpet event opens the festivities at 5:30 p.m. at the Majestic Theatre in downtown Wayne. Hot Attic Film School encore presentations begin at 6 p.m. followed by film premieres at 7 p.m. The films are written, produced, and directed by WSC students.
During the day, participating students tour the WSC media studios and engage in workshops. Prior to the festival, high schools and colleges from Nebraska, Iowa, and South Dakota submit films for review. Categories include shorts of five minutes or less, narrative, comedy, documentary, and science fiction/fantasy. Officially selected films show at 2:30 and 3:30 p.m. at the Ramsey Theatre on the WSC Campus.
For more information, contact Dr. Michael White, associate professor of communication arts, at 402-375-7595.