Published Thursday, March 16th, 2023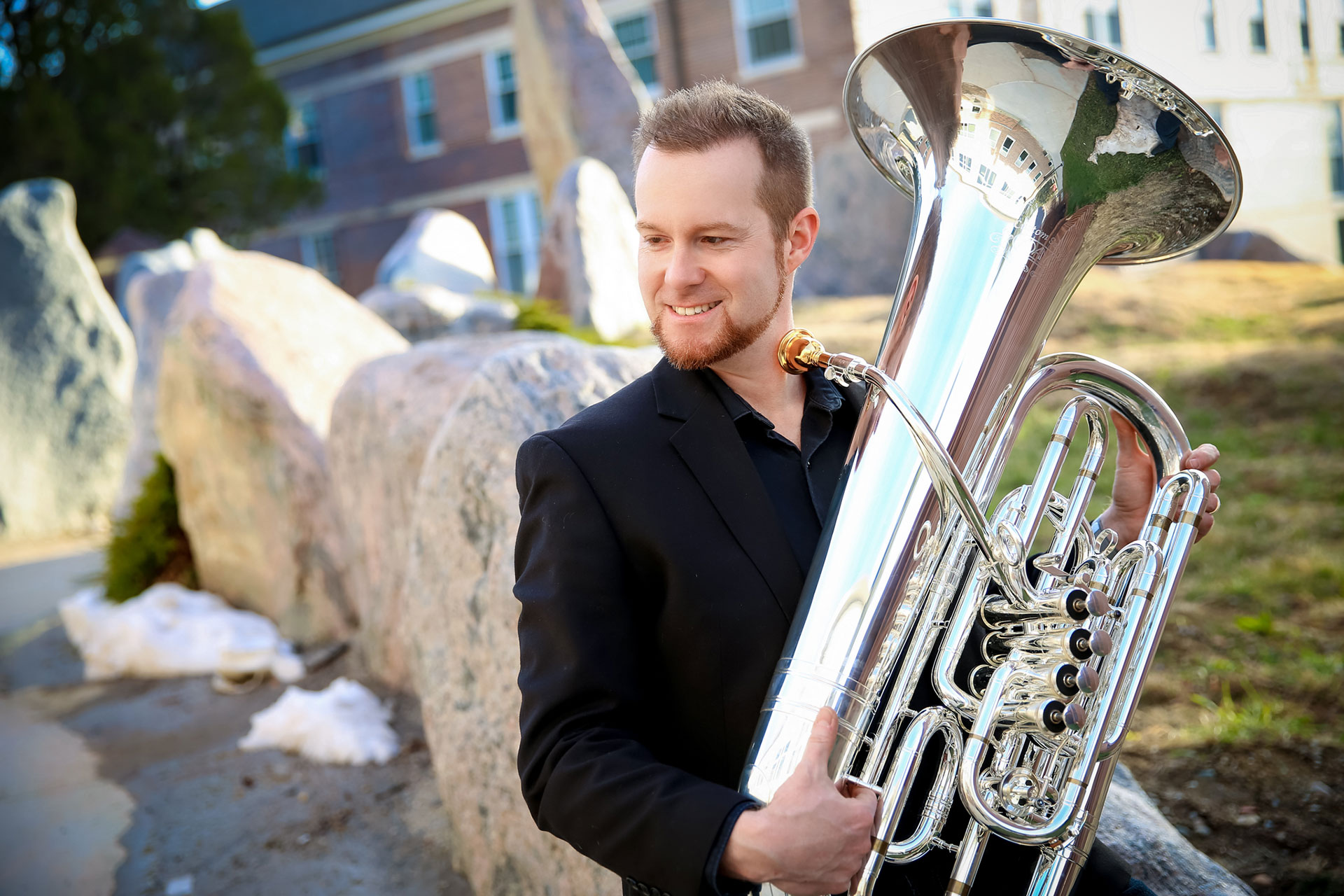 Dr. Josh Calkin performs with Shelly Armstrong at 7:30 p.m. April 4.
Dr. Josh Calkin presents a multifaceted faculty tuba recital at 7:30 p.m. Tuesday, April 4, in Ley Theatre at Wayne State College. The concert is free and open to the public and will also be livestreamed. To view the livestream, go to www.wsc.edu/watch-live. The program will be accessible by selecting the event from the Music Events list at www.wsc.edu/music.
Recital repertoire features women composers exclusively. Selections include compositions by medieval music pioneer Hildegard von Bingen, "Ballad and Burlesque" by Canadian composer Elizabeth Raum, and "Day of Reckoning" composed by Jennifer Rose in remembrance of those lost in the Columbine shooting. Calkin is accompanied by collaborative pianist Shelly Armstrong.
For more information, contact the WSC Department of Music at 402-375-7359.