Published Thursday, March 2nd, 2023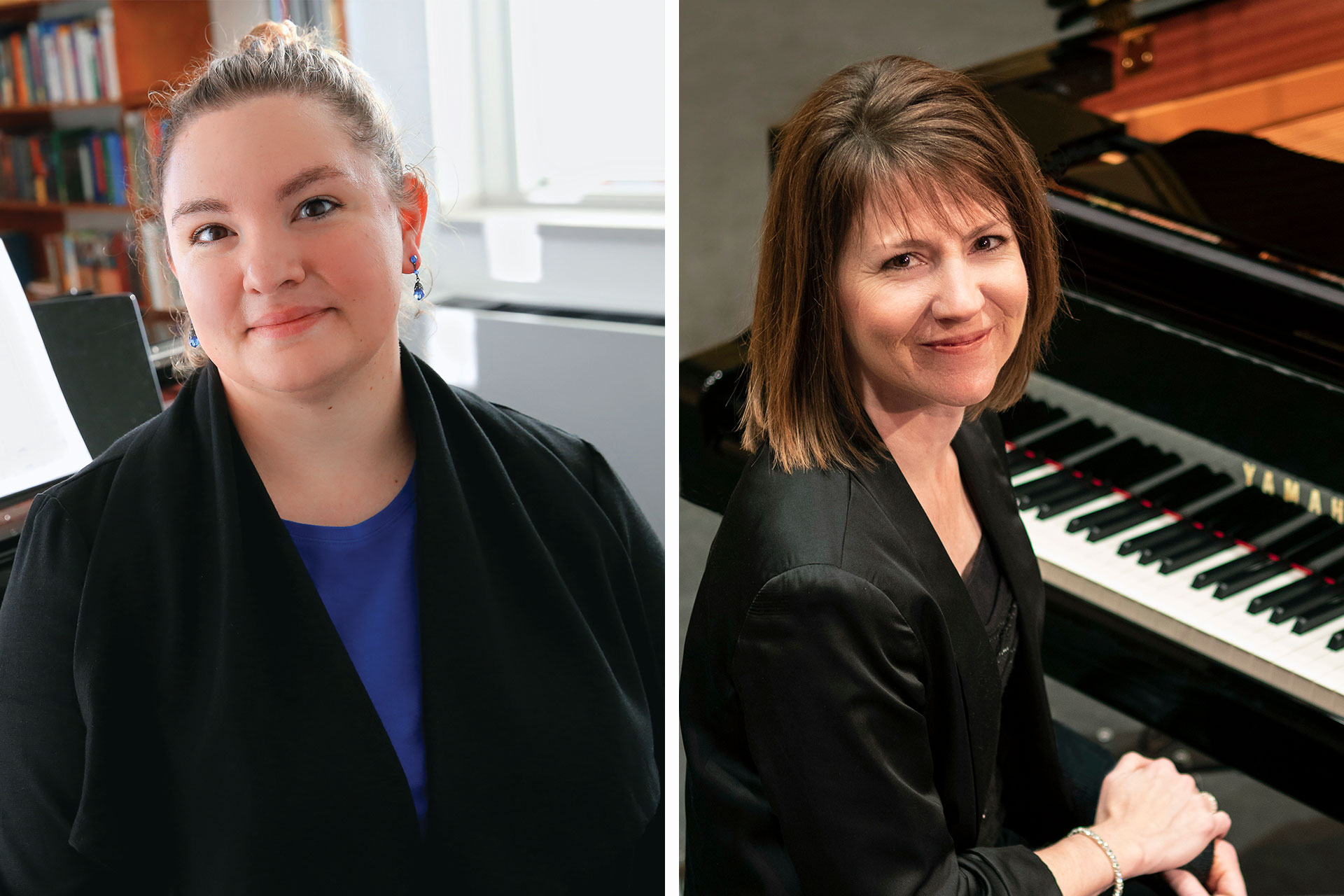 The recital is planned for 7:30 p.m. March 17 in Ley Theatre.
Mezzo-soprano Sarah Farr and pianist Shelly Armstrong demonstrate musical synthesis Friday, March 17, at Wayne State College. This faculty recital is set for 7:30 p.m. in Ley Theatre. Farr is associate professor of music at WSC. Armstrong serves as collaborative pianist to faculty and students.
The concert is free and open to the public. It will also be livestreamed. To view the livestream, go to www.wsc.edu/watch-live. The program will be accessible by selecting the event from the Music Events list at www.wsc.edu/music.
Emotive repertoire pairs rich, reflective piano presentation with ardent vocal storytelling. "Banalités," by French composer Francis Poulenc, highlights contrasting human experiences, including moments of darkness and angst, but also the lighthearted joy of a Parisian waltz. "House of Life," by British composer Ralph Vaughan Williams, speaks of transformative mature love, including the heartache of death. "Diana's Songs," by American composer Rick Sowash, honors the Roman goddess of animals and protector of women.
For more information, contact the WSC Department of Music at 402-375-7359.