Published Tuesday, February 14th, 2023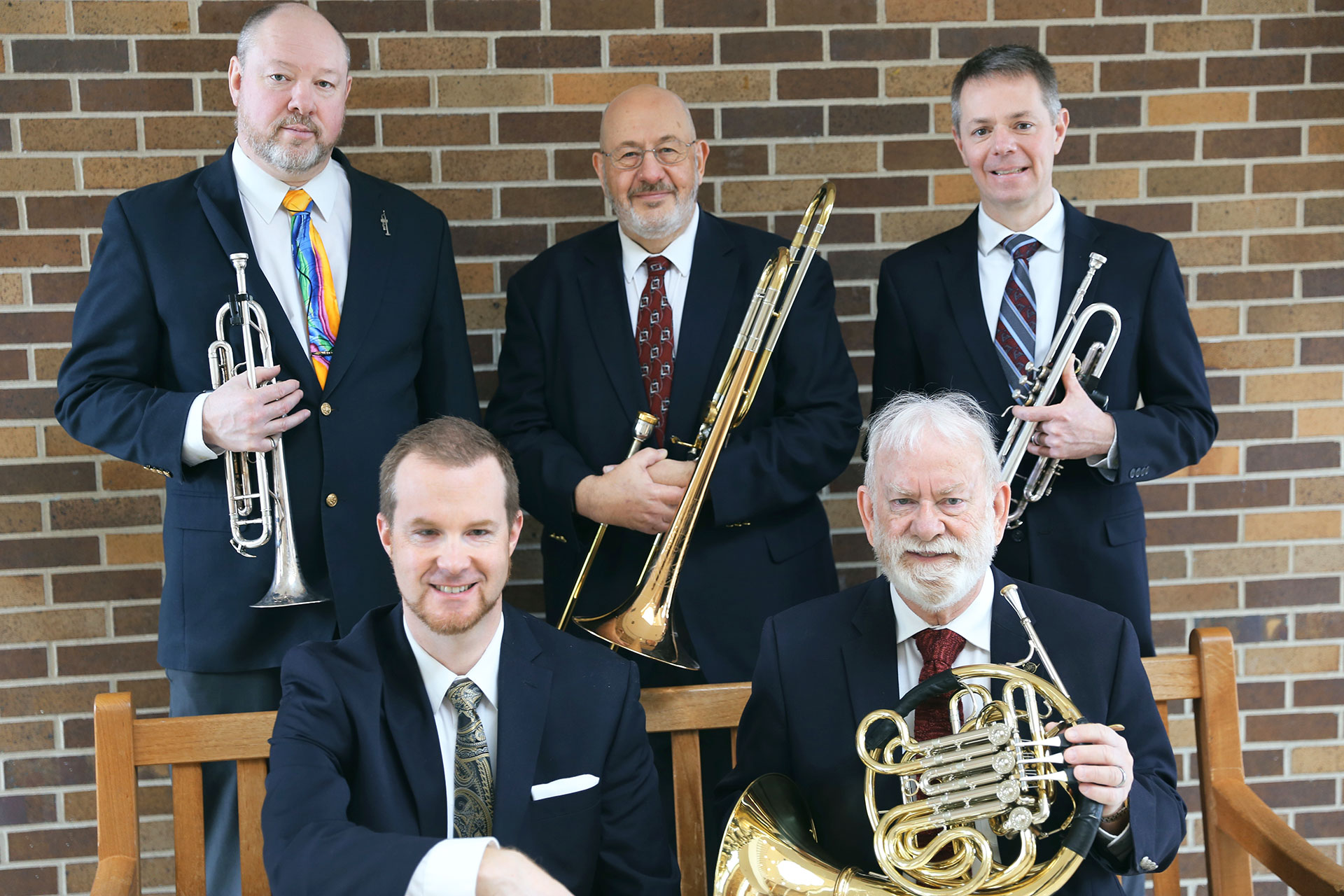 Concert is at 1 p.m. Feb. 26 in Ley Theatre.
A Touch of Brass presents "Brass Explorations" at 1 p.m. Sunday, Feb. 26, in Ley Theatre at Wayne State College. The performance is free and open to the public and will also be livestreamed. To view the livestream, go to www.wsc.edu/watch-live. The program will be accessible by selecting the event from the Music Events list at www.wsc.edu/music.
The concert features a synthesis of works for brass quintet, including a set of folk tunes gathered and arranged by Percy Grainger, the jazz classic "Beale St. Blues," and the boisterous "Lewis and Clark Trail" by Daniel Thrower. A Touch of Brass includes David Bohnert, trumpet; Kevin McLouth, trumpet; Gary Reeves, horn; Randy Neuharth, trombone; and Josh Calkin, tuba. The group has entertained audiences in Northeast Nebraska and the surrounding area for more than 30 years.
For more information, contact the WSC Department of Music at 402-375-7359.