Published Thursday, September 15th, 2022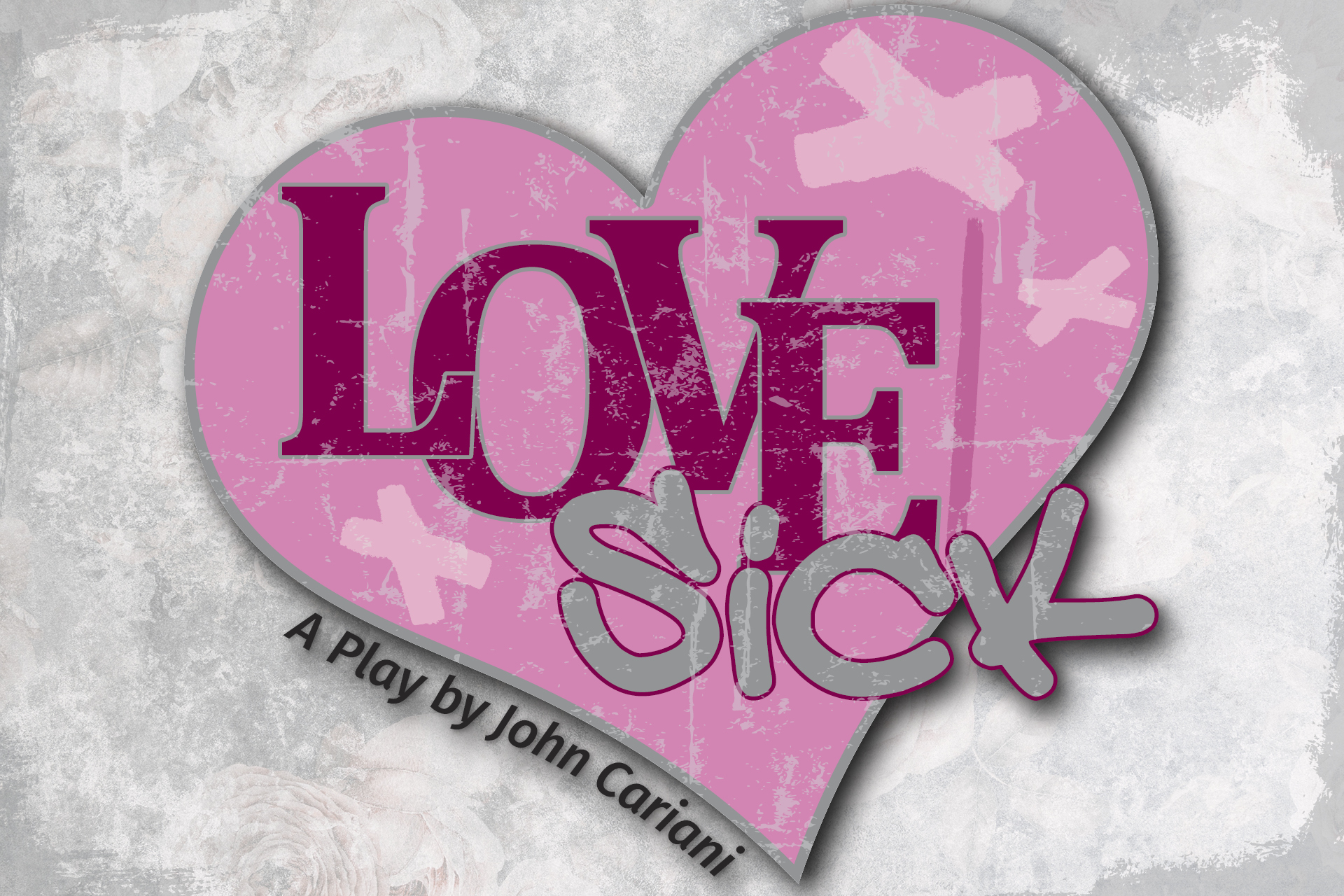 "Love/Sick" is presented by WSC theatre October 6-9, 2022, in the Black Box Theatre.
It's Friday night in suburban USA. Flawed lovers mingle with idyllic dreamers. Ultimately the thrill of love transforms into the torment of loss.
"Love/Sick" is presented by the Wayne State College Theatre Program on Oct. 6-9 in the Black Box Theatre located in the Lied Performing Arts Annex of the Peterson Fine Arts Building. Shows are 7 p.m. Thursday, Friday, and Saturday; and 2 p.m. Sunday. Tickets are $5 per person, with free admission for WSC students, faculty, and staff. Tickets are available at the door, with no reserved seats. Seating is limited. "Love/Sick" runs 90 minutes and contains mature themes and imagery.
A comedy by John Cariani, "Love/Sick" explores relationships in crisis. The one-act play converges nine farcical vignettes, spotlighting well-dressed, well-educated, and well-employed professionals with high expectations. The vignettes mature into an aggregate scrutiny of the typical relationship.
Each scene portrays just two characters, with the final glimpsing back at the first two. The pursuit of love, fraught with emotion and volatility, encapsulates the capacity for love to cause heartsickness and physical maladies. From love at first sight to infidelity, boredom, dissatisfaction, and divorce, "Love/Sick" grips the frailty of love amidst the perpetual quest for happiness.
Cast members include Chase Van Briesen of Bellevue, Neb.; Morgan Kruger, Nathan Brekel, and Noah Miller of Omaha, Neb.; Cam Turner of York, Neb; Rebecca Hart and Tyler Masek of Wahoo, Neb.; Griffin Presnell of Lincoln, Neb.; Madison Reisner of Yankton, S.D.; Nathaniel Ruhl of Cairo, Neb.; Haven Ravenkamp of Verdigre, Neb.; Ashly Gunderson of Ida Grove, Iowa; Debonaire Williams of Lafayette, La.; Nathania Mercelina of Willemsted, Curaçao; Angeleigh Willey of Norfolk, Neb.; Mariah Pleskak of Missouri Valley, Iowa; Anna Mayes of Beemer, Neb.; and Shayla Bennett of Palmer, Neb.
"Love/Sick" is codirected by Rusty Ruth, assistant professor of theatre; Zachary Chromy of Schuyler, Neb.; Sophie Pascoe of Whitby, New Zealand; and Amanda Stuhr of Bellwood, Neb. Brian Begley, associate professor of theatre, is technical director and lighting designer, with lighting assistance by Nathania Mercelina. Miranda Holcomb of Lincoln, Neb. is technical director and scenic designer. Assistant stage managers are Courtney Ullarich of Norfolk, Neb.; and Kaylee Koch of Crofton, Neb. Tessa Masek of Wahoo, Neb., serves as production stage manager. Costume designer Anna Mae Kruger of Wayne, Neb., is assisted by Claire Jensen of Aurora, Neb.; Alycia Gage of York, Neb.; and Eve Gilmore of Sioux City, Iowa. Noel Huff of Yankton, S.D., operates the light board with Liam Hilbers of Norfolk, Neb., managing sound. Autumn McIntyre of Omaha, Neb., is props coordinator and house manager. Emily Ames of Norfolk, Neb., is also house manager. The publicity team is Hunter Schilling of Columbus, Neb.; and Autumn McIntyre.
For more information, contact Rusty Ruth at [email protected].