Published Thursday, September 8th, 2022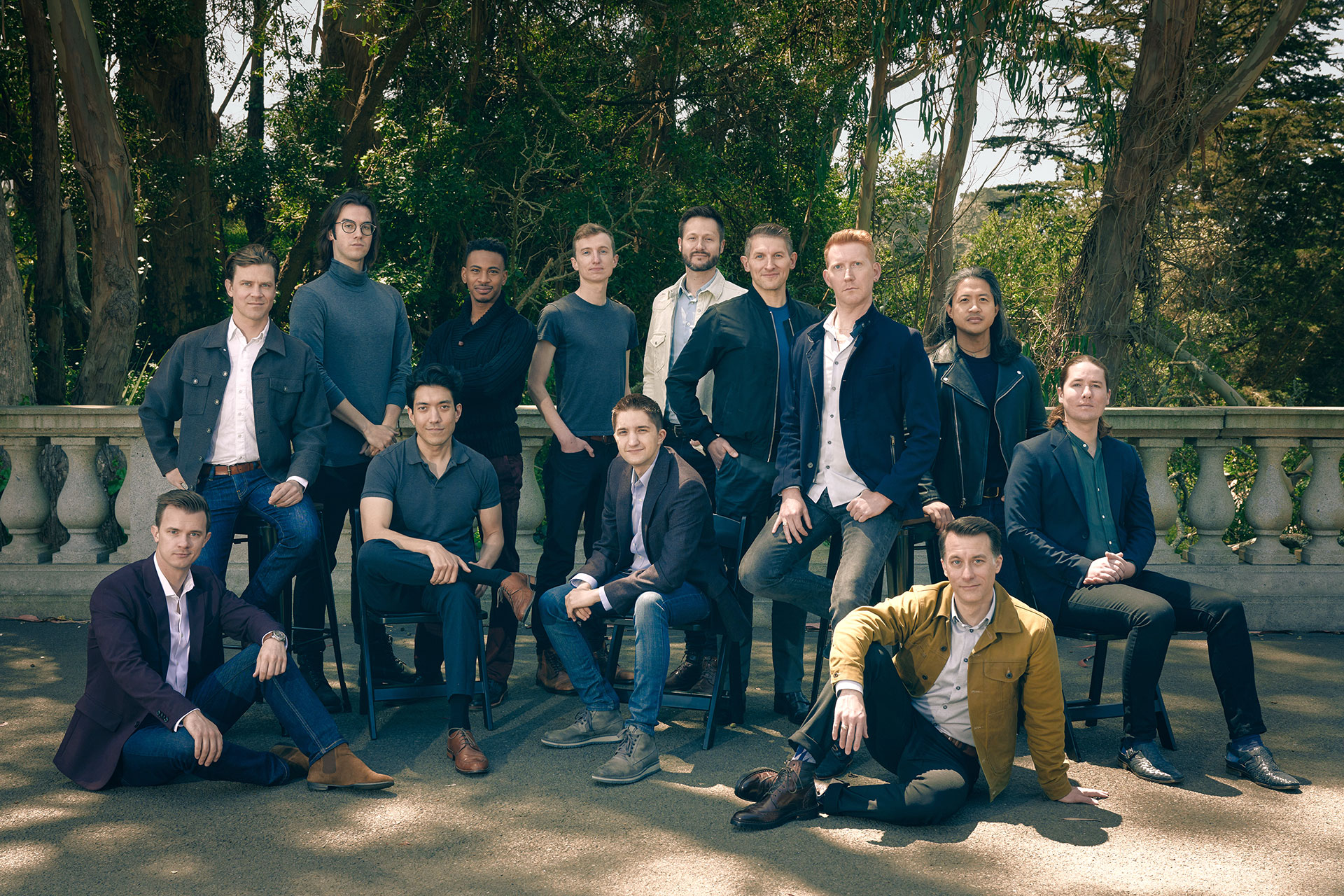 Part of the Black and Gold Performing Arts Series, this concert is set for 7:30 p.m. Oct. 7 in Ley Theatre.
Grammy Award-winning Chanticleer demonstrates impressive virtuosic precision at 7:30 p.m. Friday, Oct. 7, in Ley Theatre. The Chanticleer concert is the first of the 2022-23 Wayne State College Black and Gold Performing Arts Series. This performance is free and open to the public. It is not a ticketed event.
Chanticleer's name is derived from the clear-singing rooster in Geoffrey Chaucer's "Canterbury Tales." Often called "an orchestra of voices," the 12 singers are world renowned for their dazzling vocal artistry. Repertoire spans 10 centuries from Gregorian chant, Renaissance polyphony, and Romantic art song to contemporary music, jazz, spirituals, and world music. The ensemble's vast recording catalogue reflects a deep commitment to commissioned compositions and arrangements.
Since 1978, the San Francisco a cappella group has sold more than 1 million recordings. Live concerts have fascinated audiences across the United States and the world, including Austria, Hong Kong, Australia, Sweden, Mexico, Israel, Japan, France, and China.
Critical acclaim for Chanticleer is abundant. From The Boston Globe, "The singing of Chanticleer is breathtaking in its accuracy of intonation, purity of blend, variety of color, and swagger of style." From The New York Times, "These men are phenomenal: as fresh as a blade of grass, tightly focused, and keenly expressive." From the Los Angeles Times, "Chanticleer fascinates and enthralls for much the same reason a fine chocolate or a Rolls Royce does: through luxurious perfection."
Chanticleer's achievements include Grammy Awards for Best Small Ensemble Performance and Best Classical Contemporary Composition, a Contemporary A Cappella Recording Award for Best Classical Album, Musical America's Ensemble of the Year, American Classical Music Hall of Fame induction, Chorus America's prestigious Education and Outreach Award, and Billboard magazine's Top 10 best-selling classical artists.
For more information, contact the WSC Department of Music at 402-375-7359.