Published Tuesday, April 5th, 2022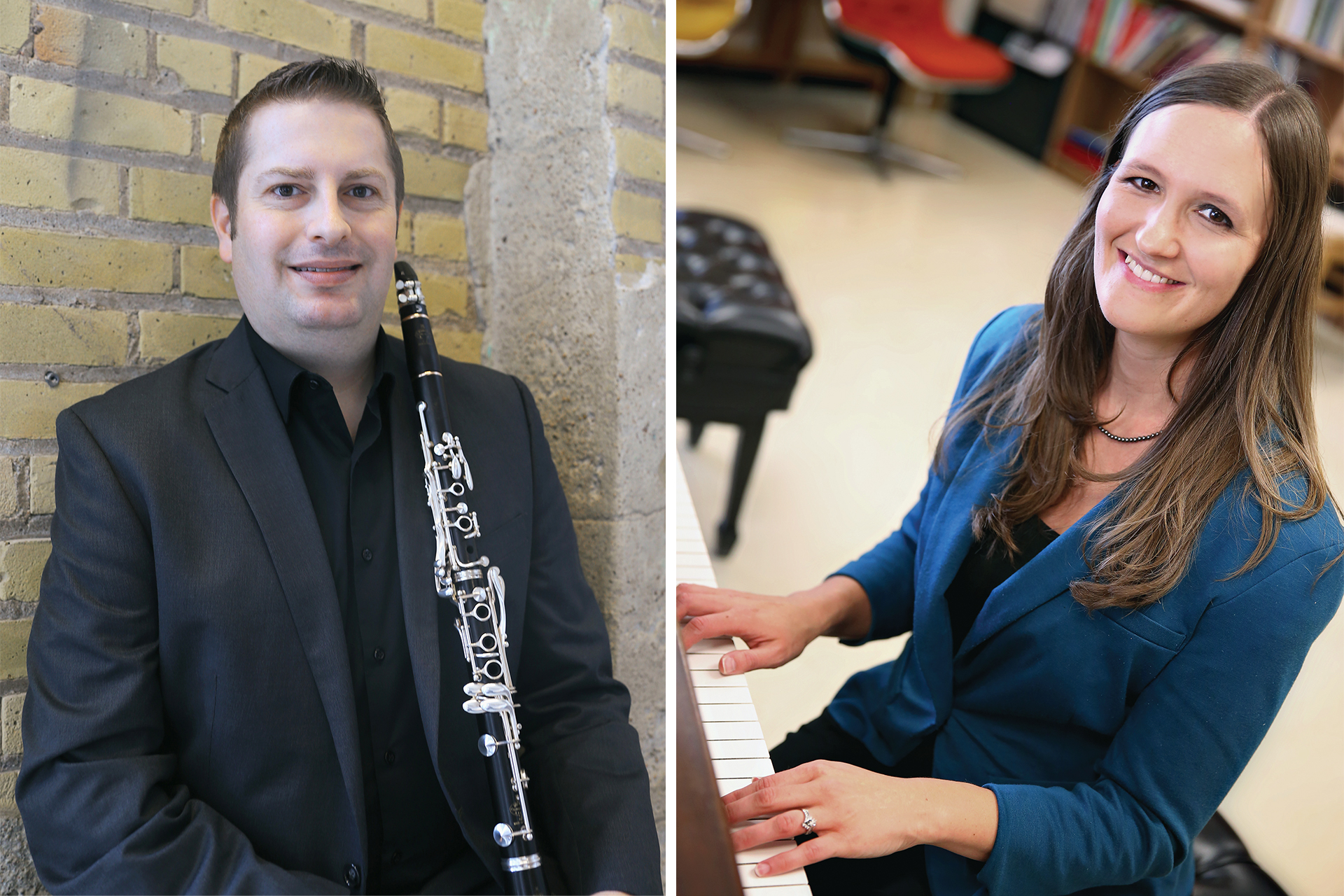 The concert is scheduled for 7:30 p.m. April 22 in Ley Theatre.
"Spotlight on Indigenous Classical Composers" weaves tradition with history at 7:30 p.m. Friday, April 22, in Ley Theatre. The performance features Wayne State College music faculty Dr. Angela Miller-Niles on piano and Dr. Karl Kolbeck on clarinet. The concert is free and open to the public and will also be livestreamed. To view the livestream, go to www.wsc.edu/watch-live. The program will be accessible by selecting the event from the Music Events list at www.wsc.edu/music.
Rich with texture, the repertoire embraces Indigenous culture, storytelling, and songscapes. Piano solos include the emotional "Hiding" by Karen Sunabacka which draws on extended techniques, and selections from the enchanting "Canadian Floral Emblems" by Beverly McKiver. "Heloha Okchamali" or "Blue Thunder" by Jerod Tate exhibits a unique tonal exchange between piano and clarinet.
For more information, contact the WSC Department of Music at 402-375-7359.