Published Monday, January 17th, 2022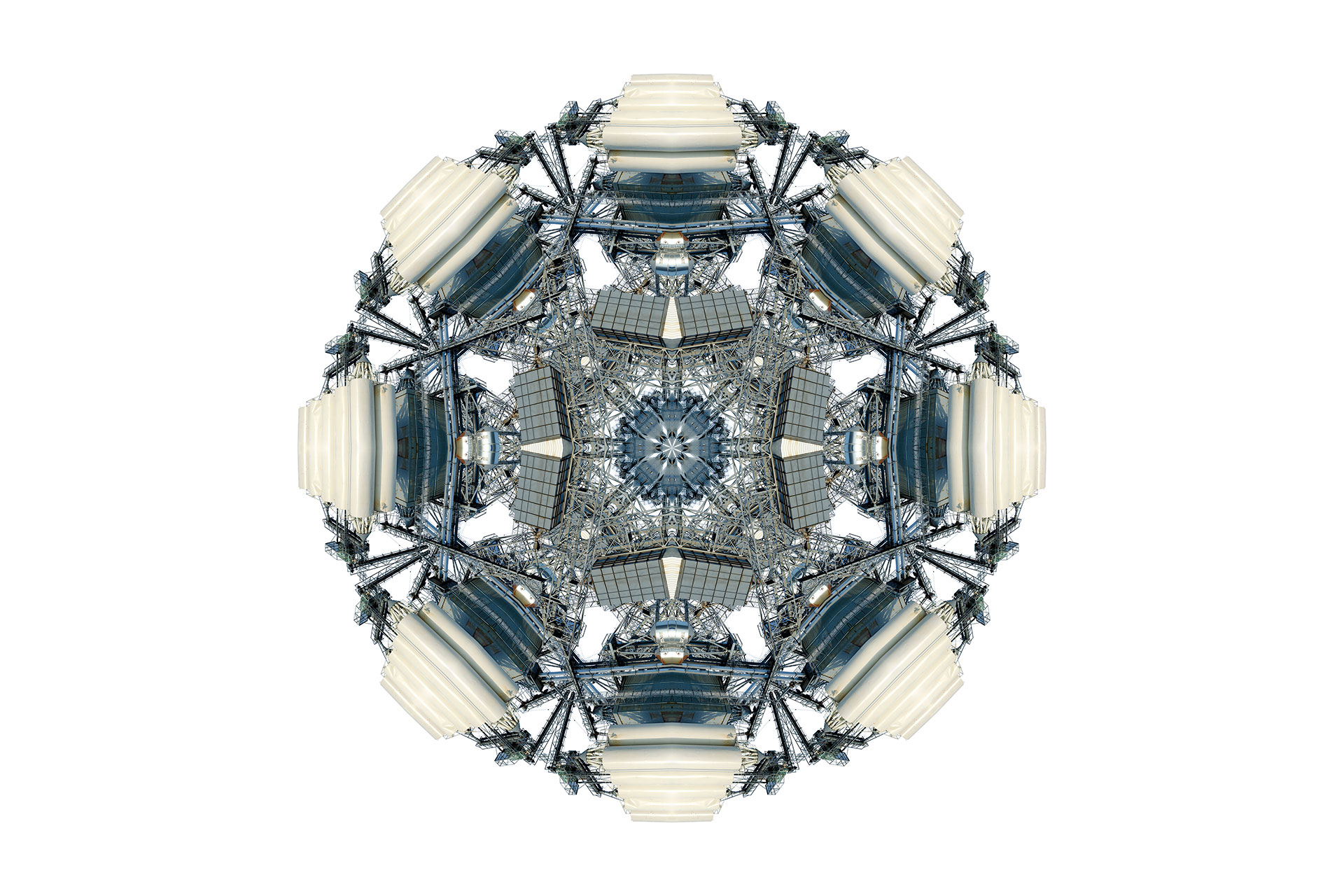 The exhibit by guest artist Russ Nordman is open from January 19 through March 16.
Explore the complex symmetry of machine and human existence in the Russ Nordman exhibit, "Combines," opening Wednesday, Jan. 19, in the Nordstrand Visual Arts Gallery at Wayne State College. The exhibit, which is free and open to the public, opens at 4:30 p.m. An artist talk precedes the opening at 3:45 p.m. in Gardner Auditorium. The exhibit runs through March 16.
Nordman, a multimedia artist, grew up in northeast Iowa. Traveling across Iowa provided much of the digital photography used in his "Combines" collage artwork.
"'Combines' examines machines, architecture, and technological devices and their complex metaphysical relationship with humans," explains Nordman. "These objects need us to complete their function. Without us they sit idle. We are the consciousness of the machine. With this body of work, the machines are documented, taken apart, and then reconfigured. It is, as Carl Jung stated, 'a representation of the unconscious self.'"
Nordman is professor of media arts at the University of Nebraska-Omaha. He holds a B.A. in art from Wartburg College in Waverly, Iowa, and an MFA in intermedia and video art from the University of Iowa-Iowa City. His work has been exhibited across the country, including the California Museum of Photography, the Des Moines Art Center, and the Bemis Center for Contemporary Arts.
The gallery is open 9 a.m. to 7 p.m. Monday through Thursday, 9 a.m. to 5 p.m. Friday, and 3 to 7 p.m. Sunday. It is closed Saturday. Shows end at noon on closing day. For more information on this exhibit or upcoming shows, visit www.wsc.edu/art-gallery or contact gallery director Dr. Andy Haslit, associate professor of art history, at 402-375-7031.