Published Monday, November 1st, 2021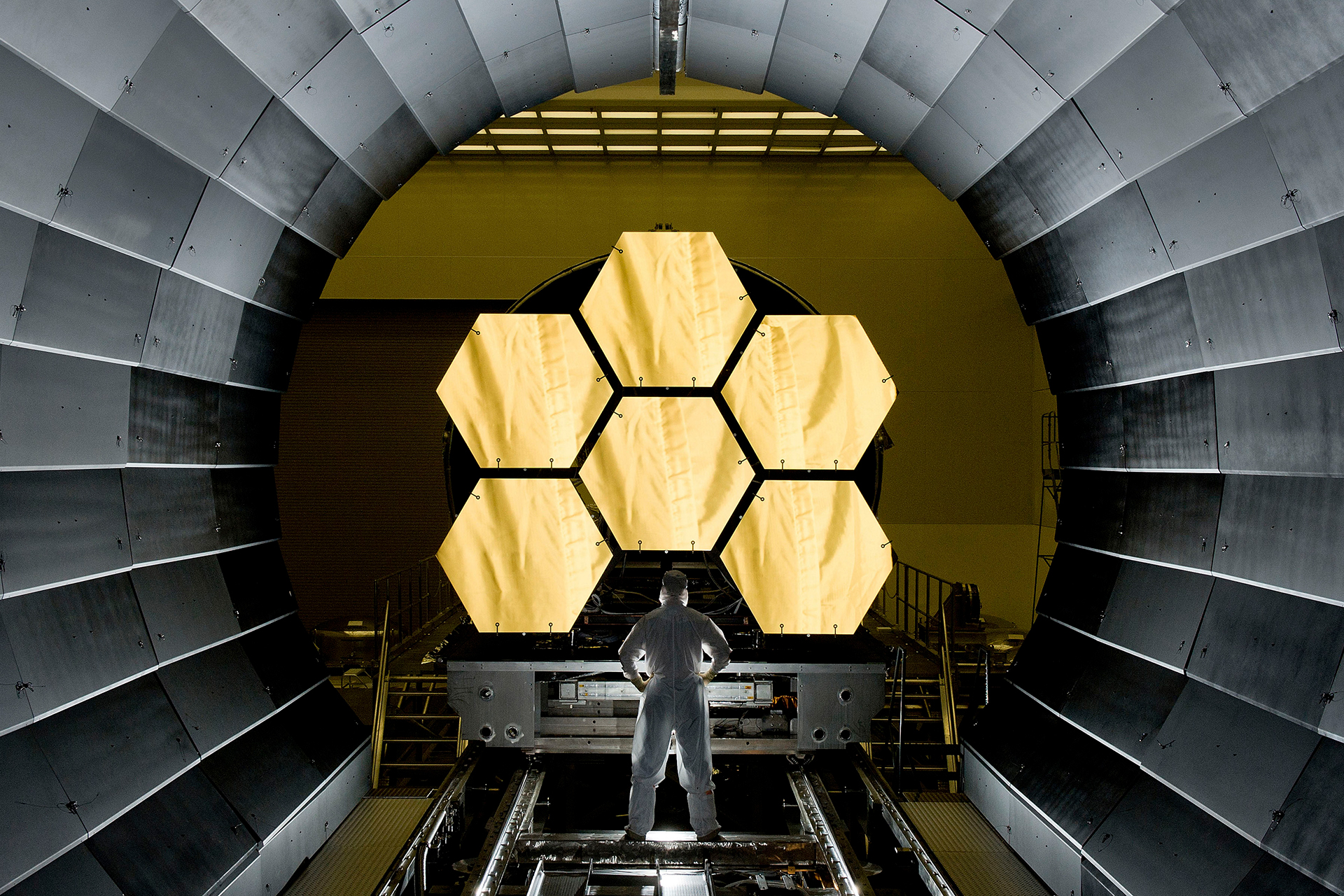 The public is invited to the Fred G. Dale Planetarium to celebrate the launching of NASA's new space telescope. Event includes kids' activities, planetarium shows, trivia contest, and guest speaker.
Wayne State College invites the public to the Fred G. Dale Planetarium located in the Carhart Science Building on campus to celebrate space, science, and the launch of the James Webb Space Telescope from 1 to 4 p.m. Saturday, Nov. 20. Everyone is welcome for kids' activities, short planetarium shows, a space and science trivia contest, and a talk from Dr. Alexandra Tetarenko, an expert on black holes and the Webb telescope.
The James Webb Space Telescope (JWST) is NASA's next generation space telescope. This project is one of the most ambitious and complex astronomical space observatories ever built, and its unparalleled capabilities to detect faint infrared light will revolutionize our understanding of the universe. After numerous years in development, the Webb telescope will be finally launching in mid-December 2021.
Tetarenko will introduce this incredible new telescope and provide insights to explore its history to the Nov. 20 audience. She will discuss how it gathers data and why it needs to be in space. She will highlight facts about some of the amazing science feats this telescope will deliver, focusing on how JWST will allow dissection and understanding of some of the most enigmatic objects in the universe -- black holes.
The James Webb Space Telescope will be 100 times as powerful as the Hubble Telescope. Experts believe it will change how we see the universe as the world's largest and most complex space science observatory.
The mission is an international collaboration led by NASA, in partnership with the European and Canadian space agencies.
It will take an ultimate journey by rocket 1 million miles from Earth to capture stunning images of the first galaxies in the early universe.
To learn more about the upcoming celebration, please visit www.wsc.edu/planetarium or contact Dr. Todd Young at toyoung1@wsc.edu or 402-375-7471.