Published Monday, August 30th, 2021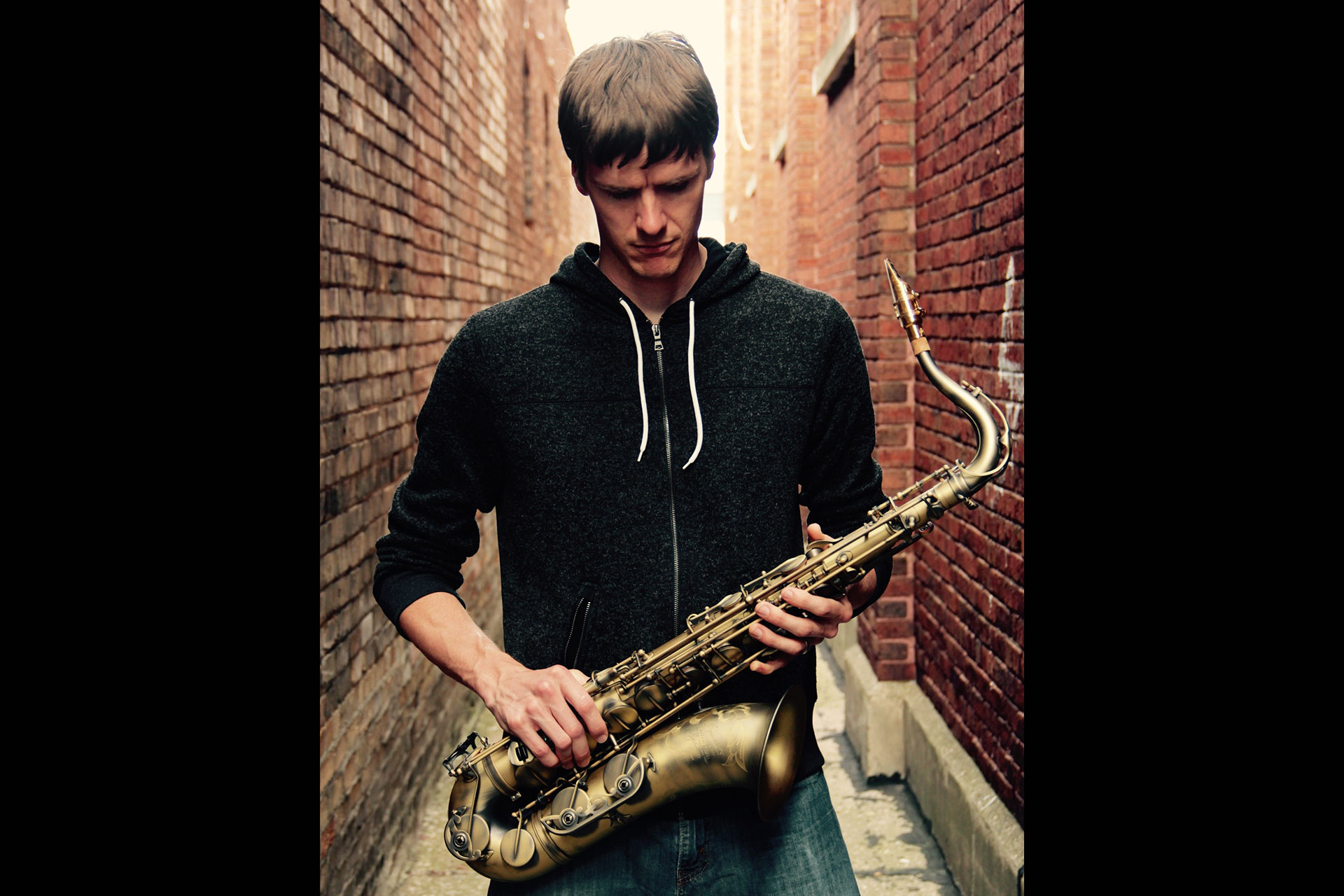 Performance is at 7:30 p.m. September 16, 2021, in Ley Theatre.
Beatbox saxophonist Derek Brown of Chicago brings his extraordinary solo skills to Wayne State College on Thursday, Sept. 16. The 7:30 p.m. performance in Ley Thatre is free and open to the public.
The Derek Brown concert is part of the WSC Black and Gold Performing Arts Series. It will also be livestreamed. The program will be accessible by selecting the event from the Music Events list at www.wsc.edu/music.
From jazz to classical to funk, Brown applies his musical magic to original compositions as well as Bach's "Cello Suite No. 1," the Elvis hit "Can't Help Falling in Love," and the familiar "Stand By Me" by Ben E. King. He even transforms Justin Bieber's "Baby" into a complex rhythmic vamp.
"Brown utilizes slap-tonguing, circular breathing, a wide interest in musical styles, and dazzling coordination to create rather unique music," explains jazz journalist and historian Scott Yanow. "Brown takes care of the melody, harmonies, and rhythms simultaneously. He also sings while making rhythms on his sax, both with his hand and by jumping back on the horn between words."
Having performed solo concerts in all 50 states and more than 25 countries, Brown is known for boundless energy, creative audience interaction, and musical depth. His live shows surprise and delight. Previously the director of jazz studies at Abilene Christian University, Brown received his B.M. in music performance from Hope College and his M.M. in jazz studies at the University of Cincinnati, College-Conservatory of Music.
For more information, contact the WSC Music Department at 402-375-7359.