Published Thursday, March 3rd, 2022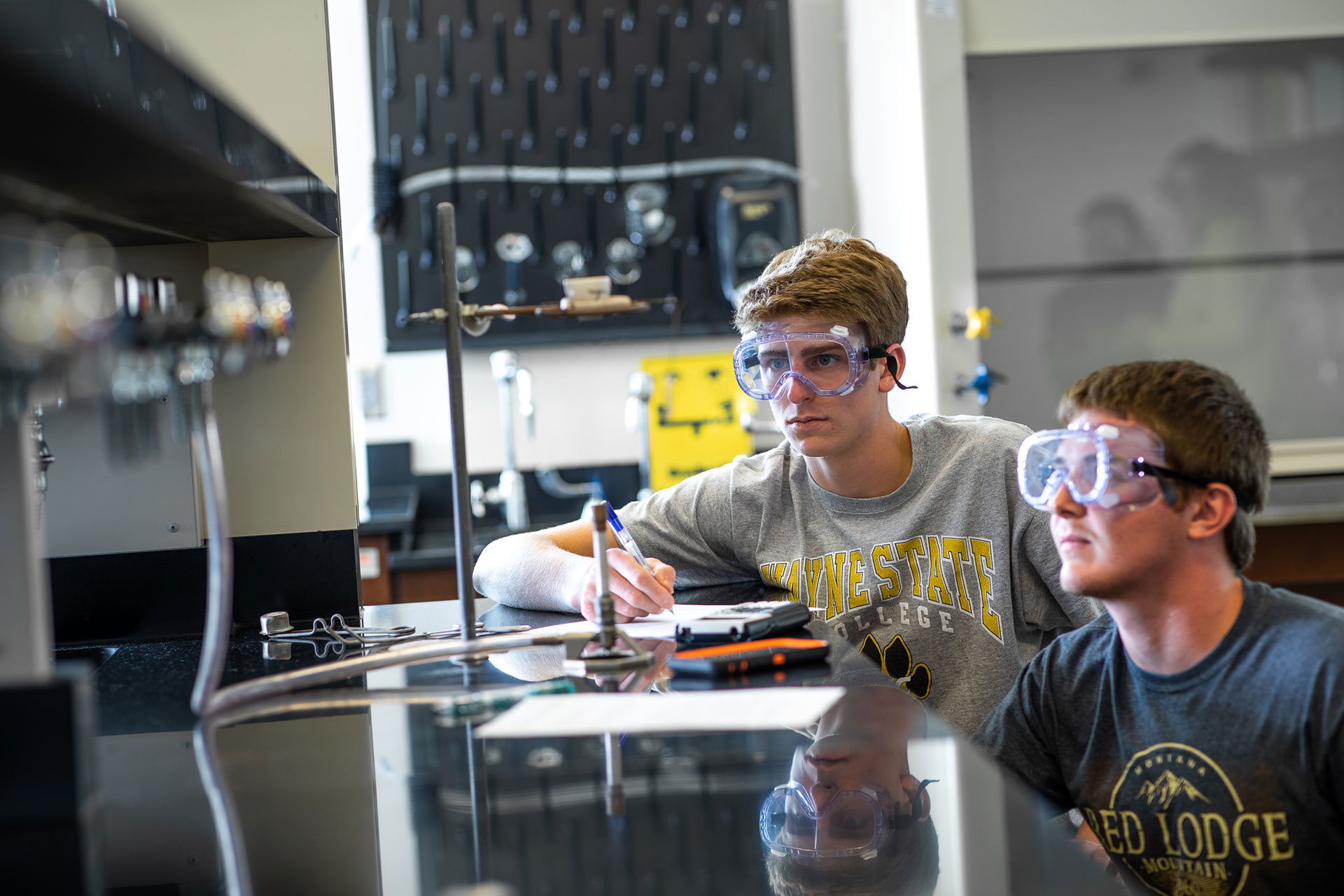 The $750,000 grant from the National Science Foundation aims to strengthen and expand student-centered activities and infrastructure in STEM education.
Wayne State has received a National Science Foundation (NSF) grant, Scholarship in Science, Technology, Engineering, and Mathematics Program (S-STEM), for $750,000 for a six-year period to strengthen and expand student-centered activities and infrastructure in STEM education. More than $540,000 of the funds have been earmarked for scholarships for students in biology, chemistry, and math degree programs who intend to pursue careers in research and discovery.
The project, titled Nebraska STEM Scholars: Improving Student Success Through Scholarship and Support Services, targets students that are academically talented and financially needy (high school GPA above 3.0 and Pell eligible).
"In Nebraska, we are seeing growth in STEM career opportunities and this program will help us educate students to fill those roles," said Dr. Ron Loggins, Dean of the School of Science, Health, and Criminal Justice at Wayne State. "We are excited that these new young scientists will be working alongside faculty mentors and engaging in research beginning their first year of college."
The key goals of the project for Wayne State:
Recruit six STEM students per year for a total of 18 and help prepare them for graduate school or to enter the STEM workforce immediately upon graduation.
Support low-income, academically talented students.
Set a solid foundation for success through a week-long academic skills summer camp before their first year.
Support a residence hall community where scholars live for their first two years and support each other through learning activities and shared experiences.
Provide scholarships to meet student unmet need (averaging $7,500; up to $10,000 while in the program).
Students in this program will develop a relationship with a mentor that will guide them through a research project. They will also attend regional science and math conferences each year and be introduced to leaders in research and industry.
"By exposing students early to these opportunities, it will help them to solidify what their passion is and create those relationships with others that will help them along the way," said Dr. Mary Kuchta, associate professor of mathematics.
"Hopefully, I will become a better teacher because of this project," said Dr. Danielle Peekenschneider, associate professor of biology and project principle investigator. "Through this grant, STEM faculty will have the opportunity to participate in a Mobile Summer Institute led by the National Institute on Scientific Teaching. These summer institutes train faculty on effective methods for teaching science. These are research-backed methods that have been shown to increase student performance and retention through active learning and an inclusive classroom."
Questions? Contact Dr. Ron Loggins at [email protected] or 402-375-7030.