How to Release a Print Job
1. Approach the printer you intended to print to: HP_BW, Sharp_BW, Sharp_Color, or HP_Color. Most of the printing stations on campus have a card reader, either built in or near the printer. Scan your CAT Card to log into the printer. If you don't have your card you can also log in manually using the slide-out keyboard on the Sharp printer, or the regular keyboard on the HPs.
2. You'll be presented with a screen with options to cancel, print the selected document, or print all items in our queue for that device. Select your preference and the print job will be available in the release tray of that printer.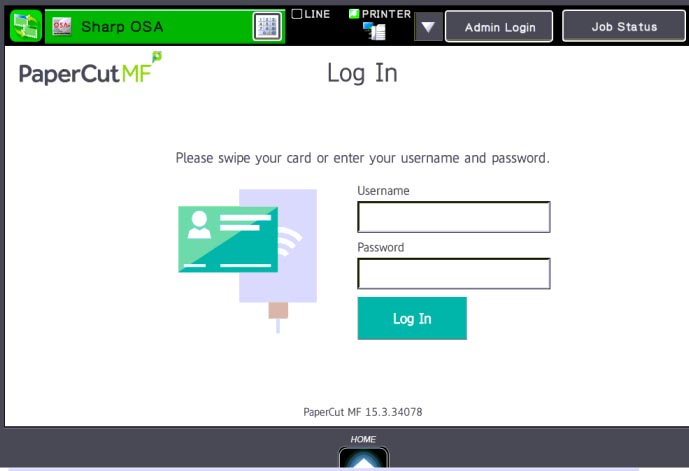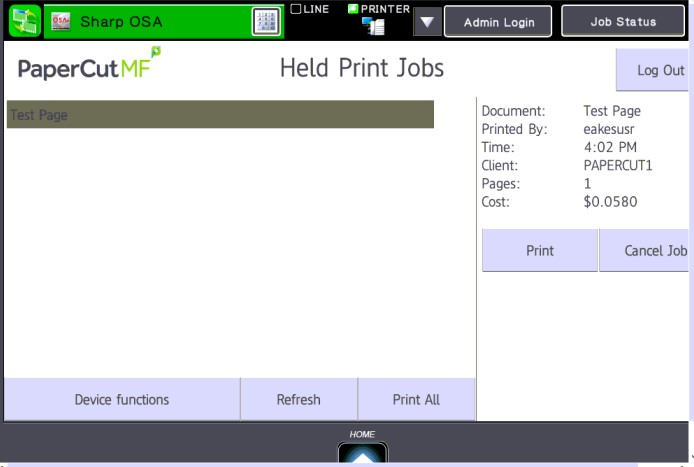 Please contact the Campus Service Center at 402-375-7107 or visit us in the library for further assistance.
Last Updated: 11/25/2019