Published Wednesday, August 9th, 2023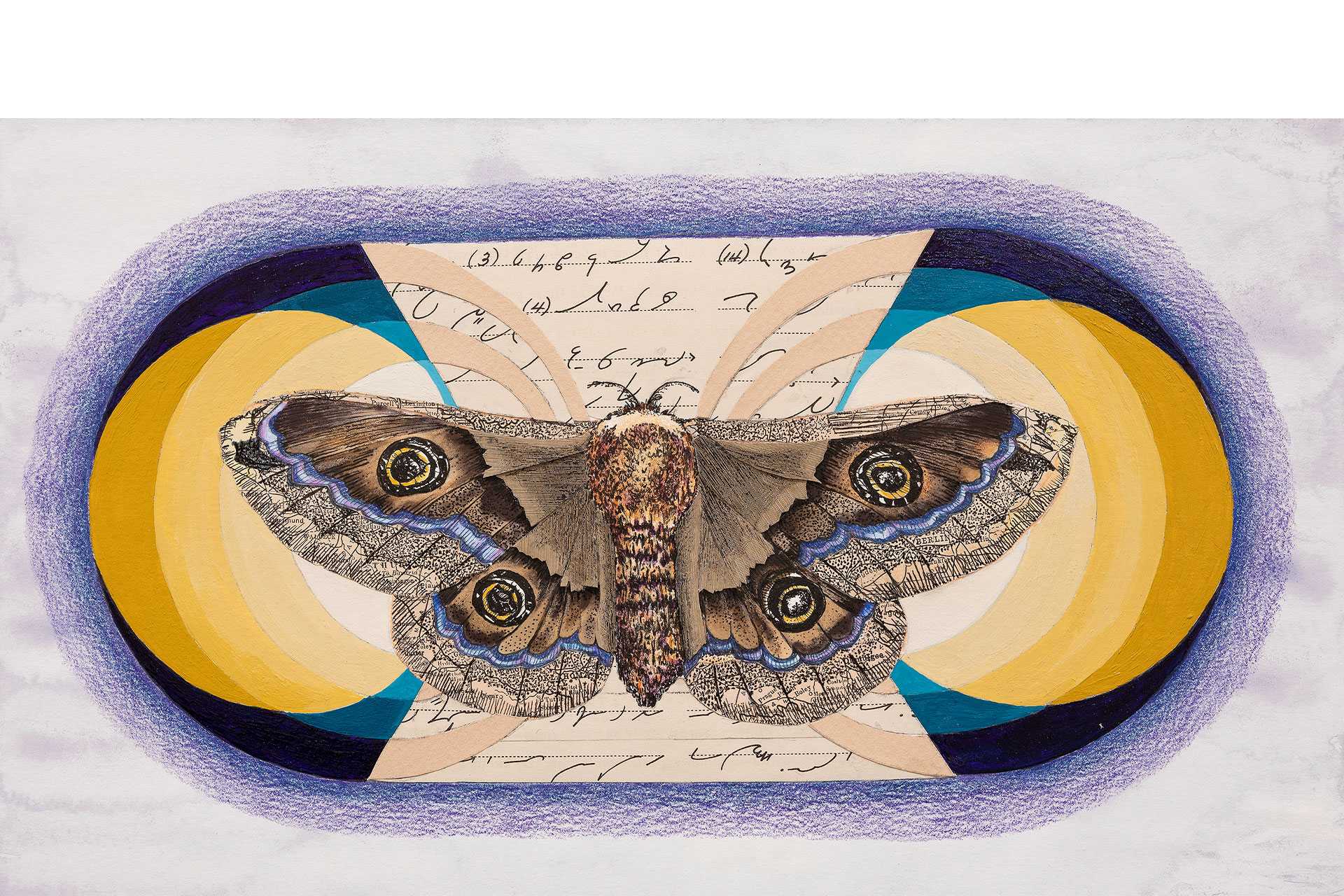 The Nebraska native's collection of work combines illustration, painting, and printed memorabilia, such as vintage maps and handwritten accounting ledgers. The exhibit opens Aug. 30.
"Long Horizon," a collection of paintings by Nebraska native Jennifer Radil, opens at 4:30 p.m. Wednesday, Aug. 30, in the Nordstrand Visual Arts Gallery, located on the main level of U.S. Conn Library at Wayne State College.
An artist talk precedes the opening at 3:45 p.m., in Ley Theatre, located in the Brandenburg Education Building. The exhibit is free and open to the public through Sept. 29.
The title references timeline and subject. Works span several years, past and present. Radil envisions creating artwork for many years and is looking toward a long horizon. The title is also a nod to the prairie landscapes and uninhabited spaces featured in her artwork.
Linking the past with the present, Radil's works combine illustration, painting, and printed memorabilia, such as vintage maps and handwritten accounting ledgers. "For me, creating art is about connecting with nature and setting, celebrating the handmade process, and experiencing a sense of wholeness," she explains. "I use paints, colored pencils, ink, leather, and coiled string. Much of my work is anchored in natural history and the quiet beauty of the High Plains.
"I'm also intrigued by the relationship between identity and the places we inhabit," says Radil. "I explore this by layering pencil portraits over vintage maps. Layering takes on new meaning when depicting people. As I apply materials on top of one another, I imagine I'm depicting the subject's depth of person, the individual's history, experiences, and personality. This accumulation builds with time, thus the map portraits become storytelling tools."
Radil has a studio in The Hot Shops Art Center in Omaha. She studied studio art at Colorado College in Colorado Springs, Colo., and completed graduate work in art therapy at the School of the Art Institute of Chicago. Her work can be found in the gift shop of Omaha's Joslyn Art Museum and in the University of Nebraska Medical Center's Buffett Cancer Center.
The Nordstrand Visual Arts Gallery is open Monday through Thursday, 9 a.m. to 7 p.m.; Friday, 9 a.m. to 5 p.m.; and Sunday, 3 to 7 p.m. It is closed Saturdays. Shows end at noon on closing day.
For more information on this exhibit or upcoming shows, visit Nordstrand Visual Arts Gallery, or contact Dr. Andy Haslit, Professor of Art History and Director of the Nordstrand Visual Arts Gallery, at [email protected].