Published Monday, October 26th, 2020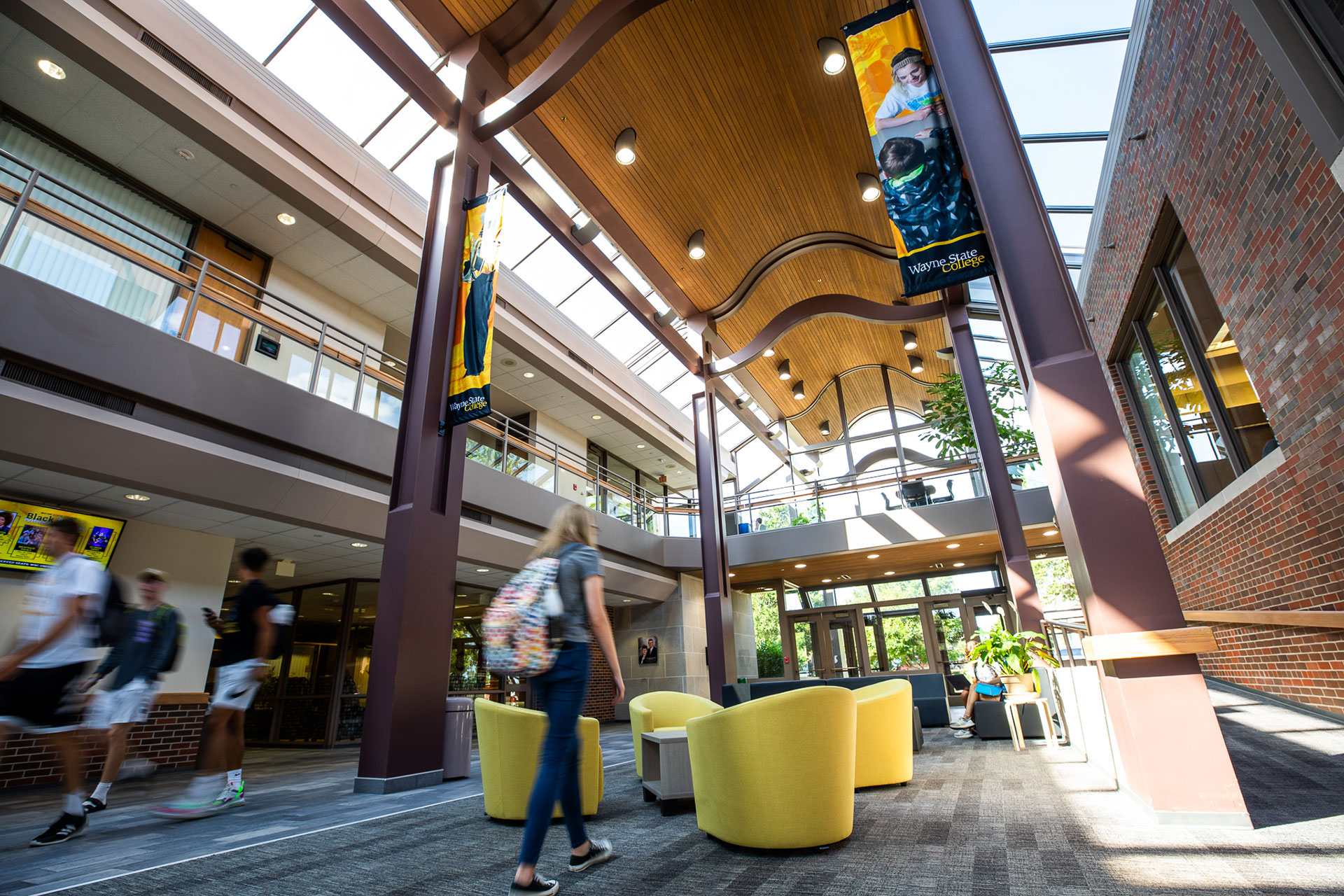 Free tuition will be available for Pell-qualified Nebraska students at Wayne State College.
The Nebraska State Colleges Tuition Guarantee ensures that Pell-qualified Nebraska students can attend Chadron State, Peru State, or Wayne State College tuition-free. The program takes effect in Fall 2021 and applies to returning and new undergraduate students at Chadron State, Peru State, and Wayne State Colleges.
"The State College Tuition Guarantee opens doors to students who aspire to earn a four-year college degree, but are concerned about taking on significant debt," said Dr. Paul Turman, Chancellor of the Nebraska State College System. "This program eliminates that barrier by providing access to a tuition-free education. This straight-forward approach will offer students, especially first-generation students, a clear path to high-demand careers in Nebraska."
"Building on our long-standing history of providing an accessible and affordable college education to Nebraska students, the Guarantee will play a vital role in supporting the workforce needs, not only in the rural areas in which the Colleges serve, but across Nebraska, and is closely aligned with the goals included in our State Colleges for Nebraska Strategic Plan 2025," said Gary Bieganski, Chair of the Board of Trustee for the Nebraska State Colleges.
State College Tuition Guarantee
Qualified first-time freshman and transfer students pursuing an undergraduate degree will receive a combination of federal grants, state or private grants, college remissions, or College Foundation scholarships to fill any tuition gap left after the Pell Grant. The State College Tuition Guarantee does not cover additional costs such as room and board, books, and fees. However, the student's private or community scholarships will not be considered when providing support to cover tuition costs.
To qualify, students must:
Be a Nebraska resident
Be designated as a first-time freshman at one of the state colleges or an incoming transfer
Be admitted to Chadron State, Peru State, or Wayne State College
Be Pell Grant eligible as determined by the FAFSA
Enroll in a minimum of 12 credit hours per semester, including one or more on-campus classes
Students must complete the FAFSA on or before April 1 to receive priority consideration.
The Guarantee is renewable for up to four years as long as the student remains Pell-eligible, in good academic standing, and continues as a full-time on-campus student.
Access and Affordability Initiatives
Free Application – It is always free to apply to Chadron State, Peru State, and Wayne State Colleges.
Most Affordable 4-Year Degree – The State Colleges offer the lowest cost of attendance for all public institutions in Nebraska. View cost of attendance.
Reduced Undergraduate Online Rates/Opportunities for Degree Completion – The State Colleges lowered the undergraduate online rate for the 2020-21 academic year to $299 per credit hour, making it the best education value in Nebraska. The rate is a flat cost per credit hour and does not require any additional fees. Get the details.
Graduate Online Rate Reduced for Education Courses – Chadron State, Peru State, and Wayne State Colleges lowered their online rate to $359 per credit hour for graduate-level courses for PK-12 educators. Graduate-level courses that lead to master's degrees in curriculum and instruction, special education, and history/math/science education are included in the new rate, making these degrees among the most affordable in the state for teachers. Get the details.
New Career-Focused Scholarships – Innovative scholarships focused on high-need career areas are available at Chadron State, Peru State, and Wayne State Colleges. Funding for the Career Scholarship Program was approved during the last legislative session. Growing Together, a cooperative education program at WSC and designed to grow Northeast Nebraska, combines classroom education with real work experience for college credit.