Published Friday, September 15th, 2023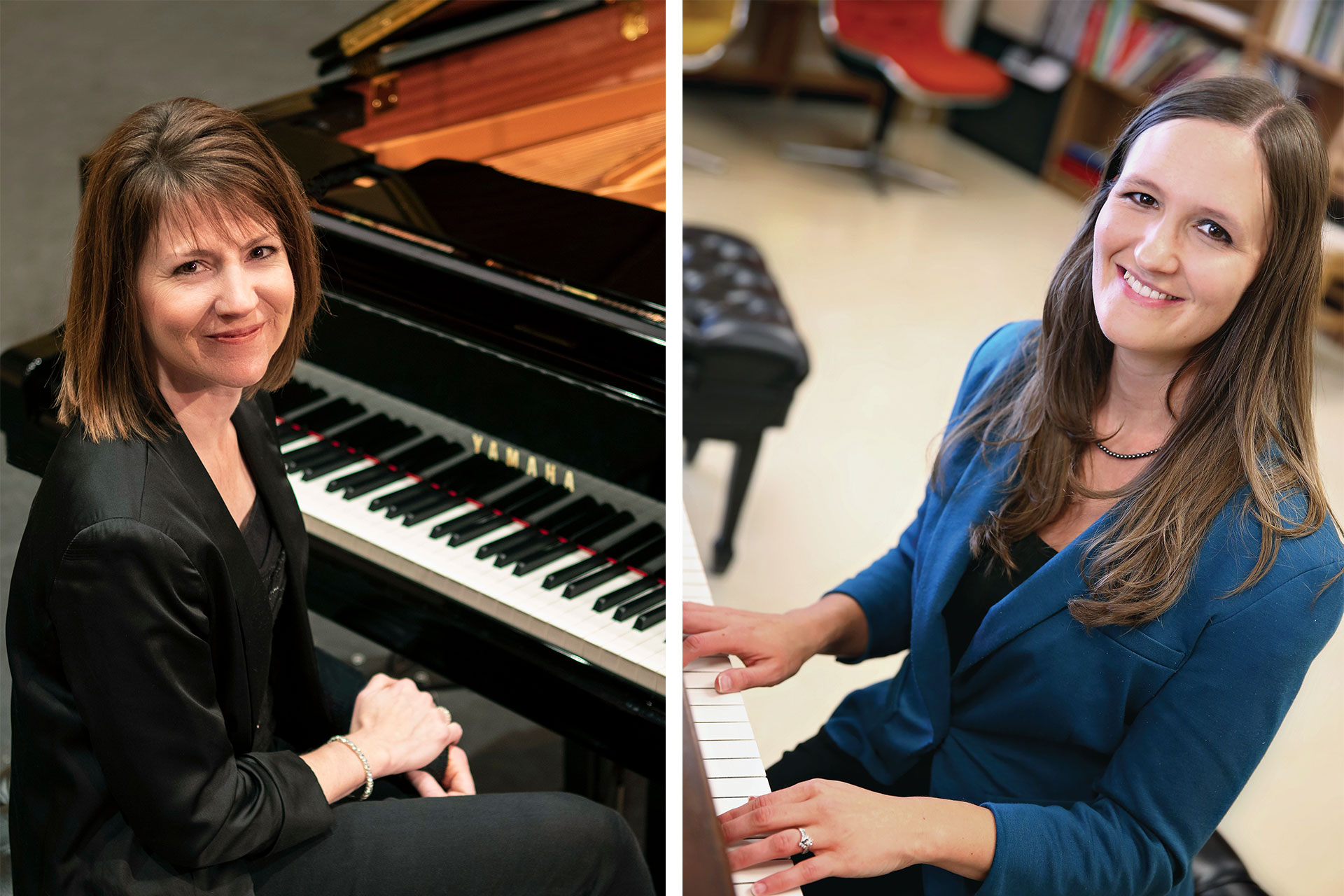 This free concert Tuesday, Sept. 26, incorporates historical and modern music by numerous female composers.
Wayne State College pays tribute to female composers with its Deux Femmes Pianistes concert at 7:30 p.m. Tuesday, Sept. 26, in Ramsey Theatre, located in the Peterson Fine Arts Building. The concert features Dr. Angela Miller-Niles, professor of piano at Wayne State, and Shelly Armstrong, Wayne State's staff accompanist.
The concert is free and open to the public and will also be livestreamed. To view the livestream, go to www.wsc.edu/watch-live. The program will be accessible by selecting the event from the Music Events list at www.wsc.edu/music.
Repertoire incorporates historical and modern music by British, German, Chinese-American, Iranian-Canadian, and French composers. "The Girl in My Alphabet" by Errollyn Wallen is an innovative, expressive synthesis between a relaxing saunter and a thunderous barrage. "China West Suite" by Chen Yi fuses authentic Chinese folk music with Western concepts. "Jeux de Plein Air" by Germaine Tailleferre depicts the musicality of outdoor children's games.
For more information, contact the Wayne State Department of Music at 402-375-7359.