Published Monday, September 11th, 2023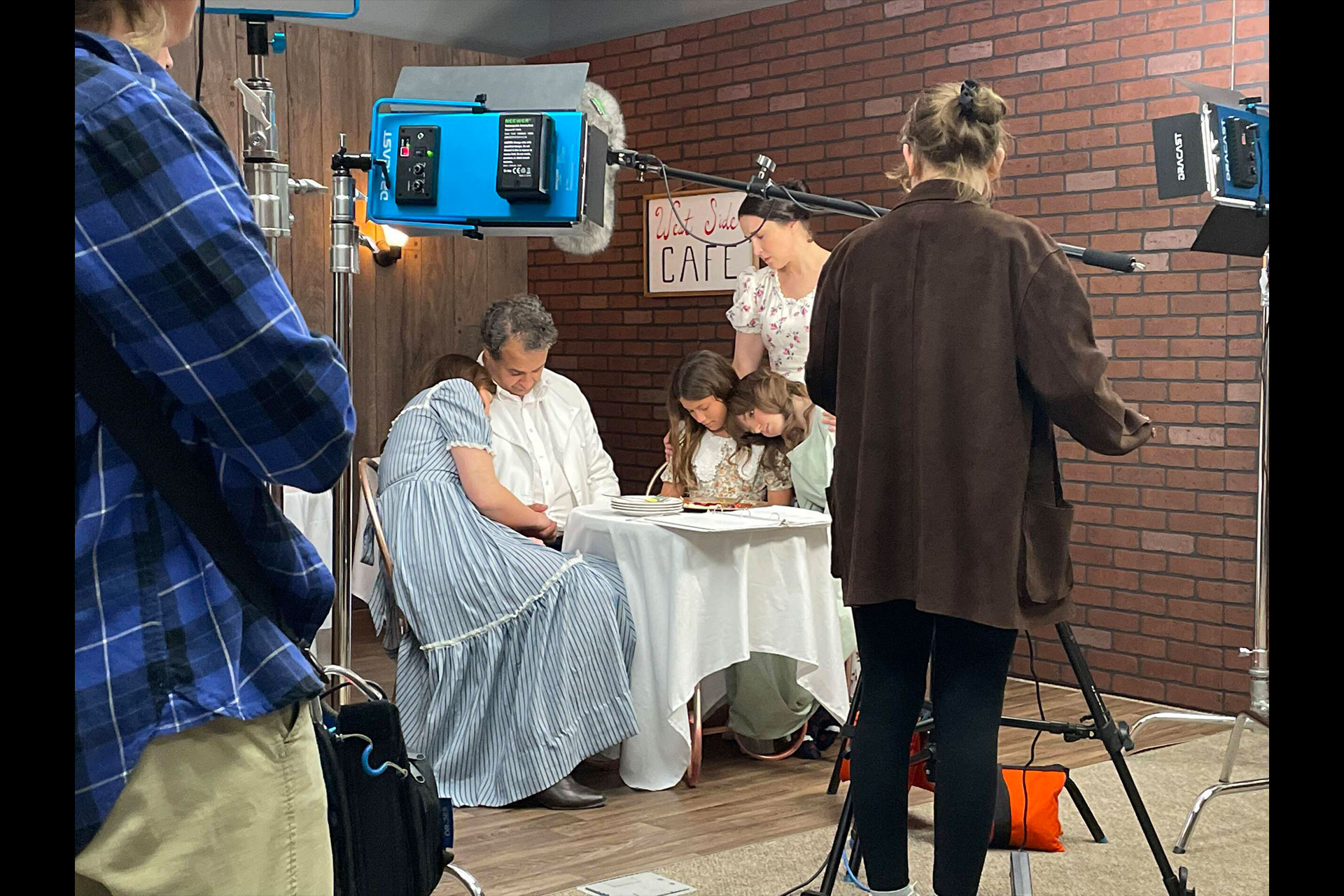 Dr. Michael White's fourth feature film is free and open to the public.
"The Cross," an original film by Dr. Michael White, premieres Tuesday, Sept. 26, at The Majestic Theatre in Wayne. The event is free and open to the public; however, seating is limited and will be filled on a first-come, first-served basis.
The 6 p.m. red carpet event is followed by a 7 p.m. screening, and an 8:30 p.m. question-and-answer session. The film runs 1 hour, 30 minutes and is rated PG-13 for violence and adult situations.
Inspired by real-life events, "The Cross" is the fourth feature film by White, associate professor of communication arts at Wayne State College. The film recounts how the Ku Klux Klan terrorized the Delore and Vivienne Morrow family in 1922 for being French Canadian Catholics in rural Iowa.
The project is personal for White.
"The film is a culmination of family stories and regional history; however, I took creative liberty for the sake of narrative," he explains. "I had to pry the cross-burning story from family. It was hard to be on set during those scenes and surreal when the actress first walked on set as a young version of my grandmother."
Antiques from several sources adorned the film's sets, which were staged in various small communities throughout Iowa, Nebraska, and South Dakota. The restaurant, constructed at College Center in South Sioux City, was based on actual photos of the Morrow family restaurant. More than 70 period-accurate costumes were provided by project partners, with some custom-made.
White's film was co-produced and directed with Wayne State alumna Shelby Hagerdon, Sioux Falls, S.D., with cinematography by Wayne State alumna Ally Boyd, Papillion. Wayne State film production students also worked alongside the professionals. The cast includes Cedric Fevrier, Des Moines, Iowa; Jessica Johnson, Rachel Williamson, Vi Westman, and Lindsay Melancon, Omaha; Rob Merritt, Cedar Rapids, Iowa; Daryl Hrdlicka, Westbrook, Minn.; Dave Juehring, Bettendorf, Iowa; Fletcher Day, Sioux Falls, S.D.; and Jake Parks, Forest City, Iowa.
"The Cross," nominated for Best Screenplay at the 2023 Iowa Motion Picture Awards, won the Best of Festival Screenplay Award at the Star City Film Festival. White was named Best Iowa Filmmaker by the Star City Film Festival in 2021, and he received the Lifetime Achievement Award in Film from the Iowa Motion Picture Association in 2023.
For more information, contact White at 402-375-7595.