Published Monday, August 28th, 2023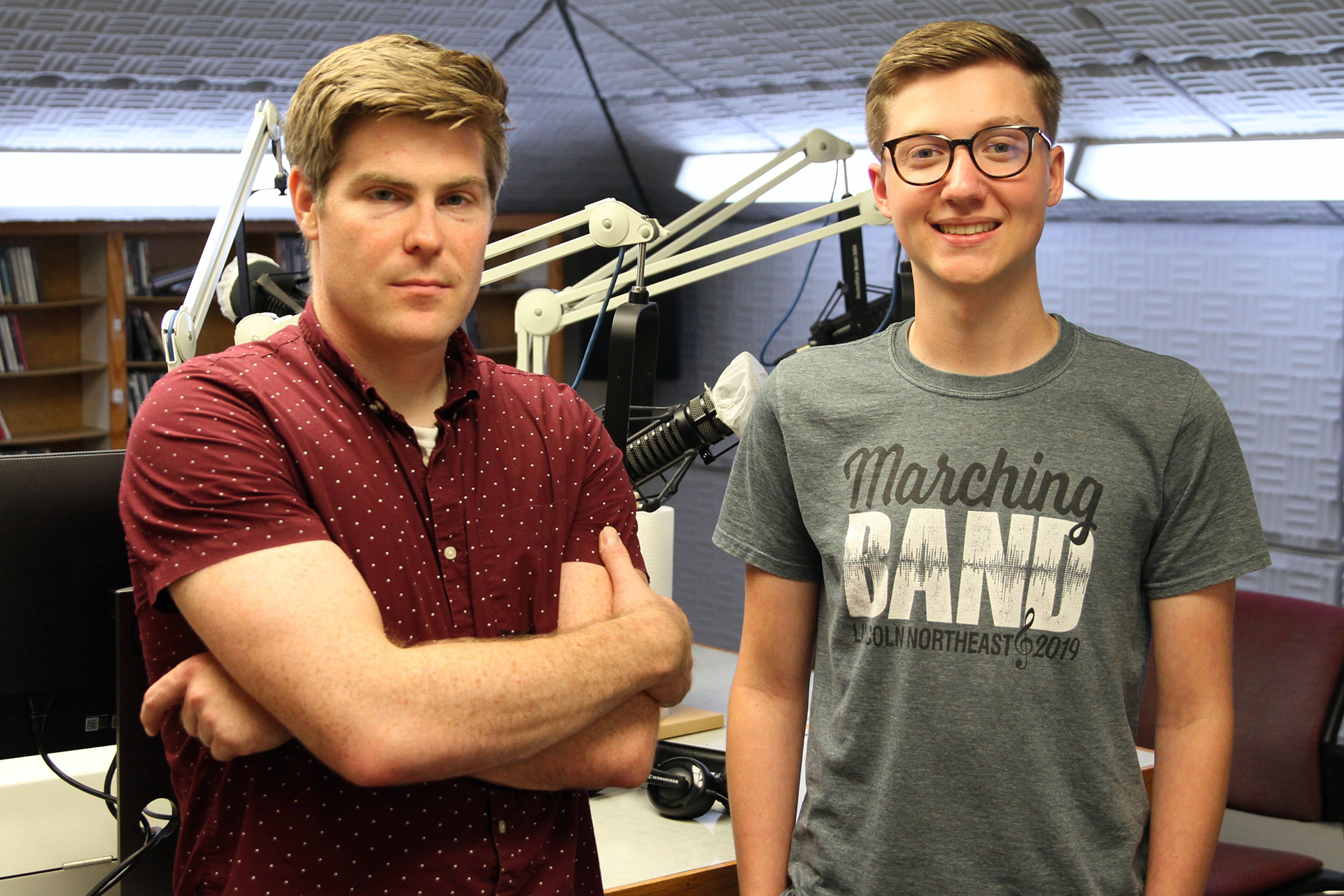 Student Grant Ferrell and advisor Dr. Sean Ahern were recognized for their contributions to collegiate broadcasting and student media.
A Wayne State College broadcasting student and advisor have been nominated for national awards from College Broadcasters, Inc. (CBI) for their contributions to collegiate broadcasting and student media.
Grant Ferrell, a junior from Lincoln majoring in electronic media, is nominated for a National Student Production Award in the Best Feature News Reporting category for his work on the feature story "Detour Nebraska: Nebraska Legislature." Ferrell is one of four finalists for the award.
The National Student Production Awards provide a unique opportunity for students to showcase their work in a nationally recognized competition, with 29 college categories in audio, video, and multimedia and four Visual Media Festival categories.
In the spring, Ferrell won a second place Golden Leaf Award for Best Audio Promotional Announcement for his promotion of the Wayne State College Food Pantry.
Dr. Sean X. Ahern, Associate Professor of Communication Arts at Wayne State and advisor for KWSC-FM radio, is nominated for the Dave Black Excellence in Advising Award. Named in honor of long-time CBI member Dave Black, nominees should be an active CBI member who has direct interaction in a managerial/advisory capacity for a student electronic media operation, and who has distinguished themselves in that role, according to the CBI website.
"These are well-deserved nominations for Grant and Dr. Ahern, and they reflect the commitment our students and faculty exhibit every day at Wayne State College," said Dr. David Bohnert, Dean of Wayne State's School of Arts and Humanities.
Award winners will be honored at the annual National Student Electronic Media Convention on Oct. 18-21 in Orlando, Fla.
KWSC-FM is a fully equipped broadcast radio station, operating 24 hours a day during the school year. KWSC-FM is one of the oldest campus radio stations in Nebraska, serving the Wayne community since 1971.
For more information about Wayne State's Department of Communication Arts, visit the WSC Communication Arts Department page.