Published Monday, July 31st, 2023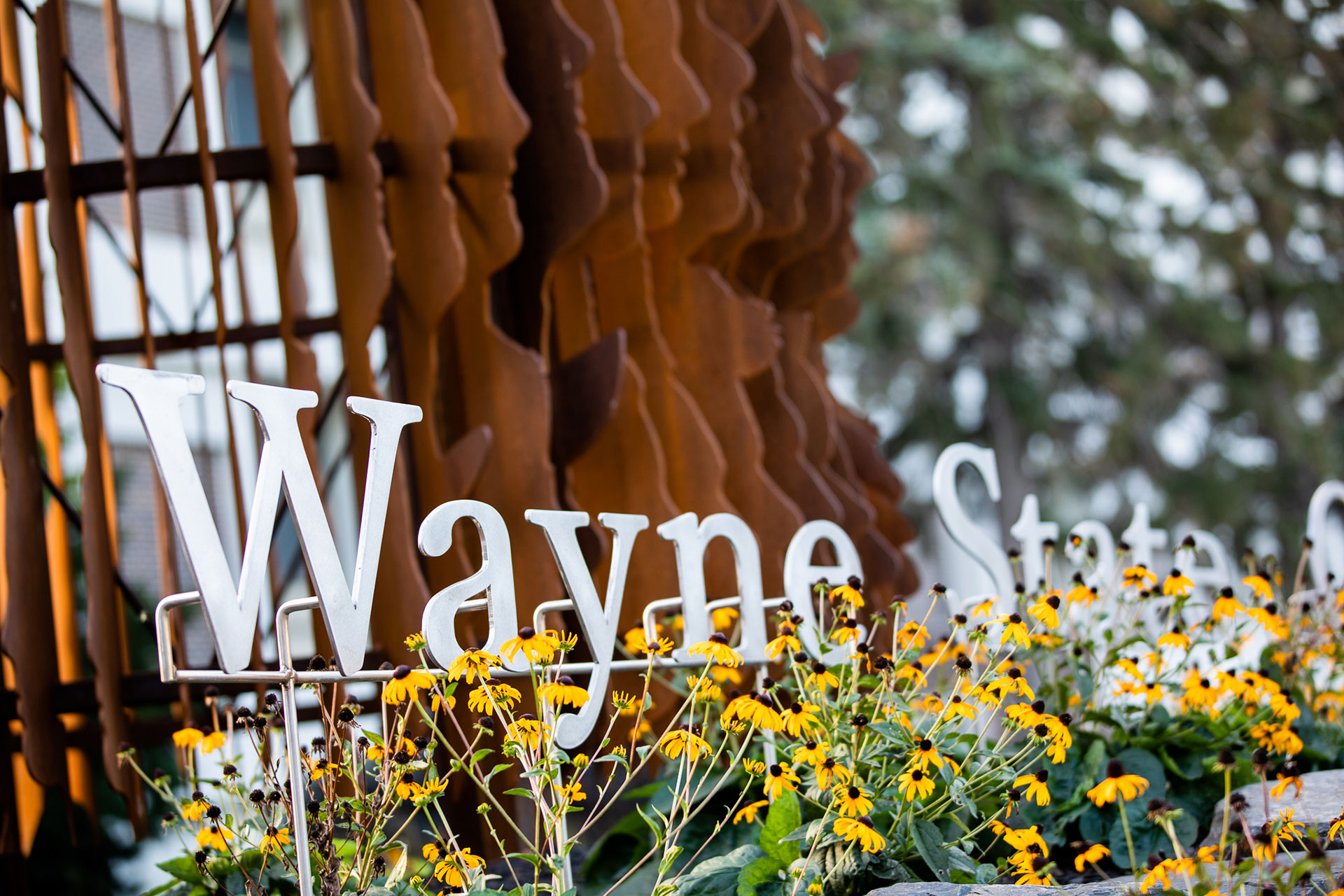 Video technology and "flipping the classroom" were among the topics discussed at Summer Faculty Academy.
With an ever-changing and expanding learning environment, classroom innovation and student engagement were two topics that took center stage during Wayne State College's Summer Faculty Academy.
Numerous Wayne State educators and administrators examined several methods to enhance innovation and student engagement through a variety of avenues. They included technology, research, teaching strategies, teacher and student interaction, and the impact COVID-19 had on learning and what to do about it.
"Students and faculty alike choose Wayne State because of the transformational relationships and personalized learning opportunities that can occur when classes are small and high-quality instruction is the priority," said Dr. Anne McCarthy, Associate Vice President of Academic Affairs at Wayne State. "Having faculty that are engaged, supported, and able to grow in their profession is vital to creating a positive experience for all students."
Dr. Michele Gill, Director of Faculty Development and Innovation at Wayne State, said the academy provides a vehicle for faculty development as well as interaction.
"Some of our faculty don't have ample opportunities to interact with one another during the school year," said Gill. "The academy gives them that chance for interaction and to bounce professional development ideas off one another."
"Our faculty and staff presenters provided a wide array of topics that are at the forefront of classroom innovation in today's world," continued Gill. "Fostering student interaction and improving retention are major goals of the academy. We also want students to search for knowledge and look for new ways to learn, instead of just receiving information from a lecture or workbook."
Video technology was one of those topics.
Carla Streff, Director of the Service Center and Academic Technology at Wayne State, said there are many benefits to using videos in the classroom and that videos can bring different perspectives to the topic being studied, while engaging students outside of the classroom.
Streff added that videos are particularly helpful if a student is having trouble with a specific subject.
"Math is a great example," said Streff. "If a student is struggling to grasp a concept in the classroom, having access to videos outside the classroom can assist with homework and learning. Technology allows faculty to incorporate watching videos as part of an assignment or homework, enhance their lectures, and they can use guiding questions to pull in elements from the video to ensure students watch them."
"One thing instructors need to keep in mind is the length of the video," continued Streff. "We're living in the age of TikTok, and our data shows that students will not watch a video longer than 4-7 minutes. Also, the video needs to be conversational and make students feel like they are in the classroom. It's important for instructors to evaluate the usage and effectiveness of videos. What works in one class may not work in another."
While trends in education are constantly shifting and evolving, Streff noted that instructors need to evaluate what is and isn't working and be able to pivot quickly to engage students.
One trend that's garnered a lot of national attention is "flipping the classroom." It involves the instructor pre-recording lectures, posting the recordings online for students to watch before class, and then assisting the students as they work through assignments during class.
During the COVID-19 pandemic, Gill said instructors across the world had to get creative with their teaching delivery methods, and flipping the classroom is one of those methods.
"Faculty have been flipping their classrooms the past few years to engage their students with application to learning techniques so that students are perhaps reading materials outside of their classes, doing homework ahead of the discussions, or watching a video or some other tutorial," said Gill. "This allows faculty to spend valuable class time applying the learning, which helps students retain and understand topics and concepts."
"One focus of academic learning is preparing students with 'life skills' such as teamwork, collaboration, and applying a concept. Flipping the classroom is an approach to instructional delivery of learning helping faculty bring learning to life," added Gill. "Everyone learns differently, and the extra time gained through flipping techniques helps to focus on application of the learning concepts."
The Summer Faculty Academy is funded by the "Wayne State Interventions: A Path to Sustained Enrollment, Retention, and Graduation Rates (WayS In) Grant," which is part of the U.S. Department of Education Title III Strengthening Institutions grant program. The WayS In Grant is in the second year of a five-year project utilizing $2.12M in federal funds to deploy a comprehensive suite of programming designed to enhance student success.