Published Tuesday, February 28th, 2023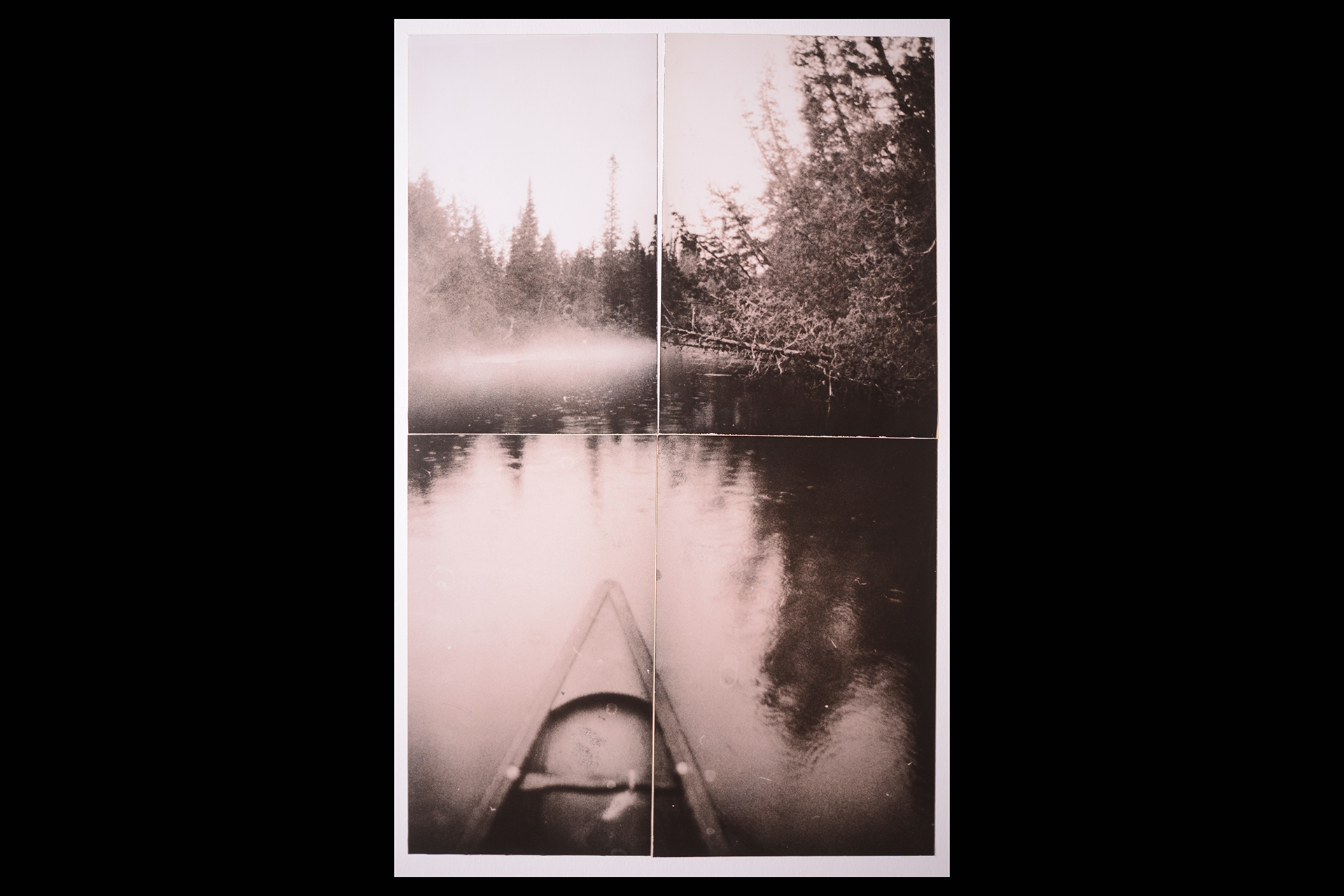 Artist talk and closing reception for Derrick Burbul's "Wanderings: A Walk in the Woods" will be at 3:45 p.m. March 23, 2023.
Derrick Burbul presents an artist talk at 3:45 p.m. Thursday, March 23, in Gardner Auditorium at Wayne State College. A closing reception follows at 4:30 p.m. in the Nordstrand Visual Arts Gallery. Both events are free and open to the public. These events were postponed from January due to inclement weather.
March 23 will also be a final opportunity to view Burbul's "Wanderings: A Walk in the Woods" art exhibit. Burbul creates photographic works centering on imagination, hope, and meaning from image fragments. His art evolves from extensive travel and countryside curiosity.
Burbul teaches foundation arts and photography at the University of Nebraska at Kearney. He received his master's degree from the University of Idaho and bachelor's degree from the University of Wisconsin. His artwork has been exhibited throughout the United States.
The gallery is open 9 a.m. to 7 p.m. Monday through Thursday, 9 a.m. to 5 p.m. Friday, and 3 to 7 p.m. Sunday. It is closed Saturday. Shows end at noon on closing day.
For more information on this exhibit or upcoming shows, visit www.wsc.edu/art-gallery or contact Gallery Director Dr. Andy Haslit, associate professor of art history, at [email protected].