Published Wednesday, October 19th, 2022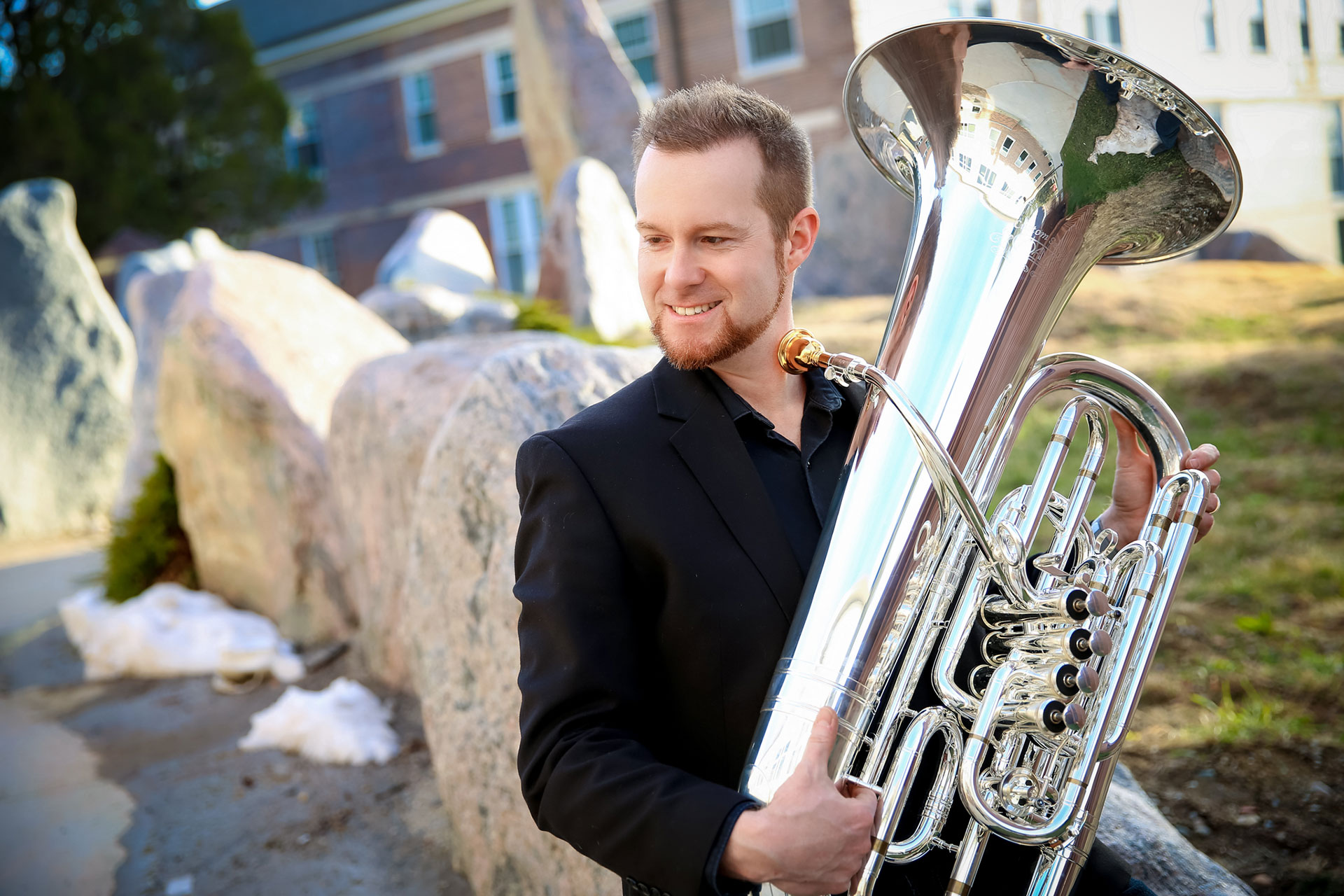 Dr. Josh Calkin performs at 7:30 p.m. Nov. 3.
Dr. Josh Calkin presents a faculty tuba recital layered with drama at 7:30 p.m. Thursday, Nov. 3, in Ley Theatre at Wayne State College. The concert is free and open to the public and will also be livestreamed. To view the livestream, go to www.wsc.edu/watch-live. The program will be accessible by selecting the event from the Music Events list at www.wsc.edu/music.
Repertoire showcases the impressive virtuosic talent of Calkin with accompaniment by Dr. Angela Miller-Niles. Selections include the turbulent and sinister "Apocalyptic Voices" by James Meador; the soothing yet mysterious "Concerto in One Movement" by Alexei Lebedev; the beautiful and ominous "Sonata – Hades: God of the Underworld" by Ian Lester; and the introspective "Traveling to the Depths of my Fears" by Noelia Celeste Escalzo Robles.
For more information, contact the WSC Department of Music at 402-375-7359.