Published Monday, January 18th, 2021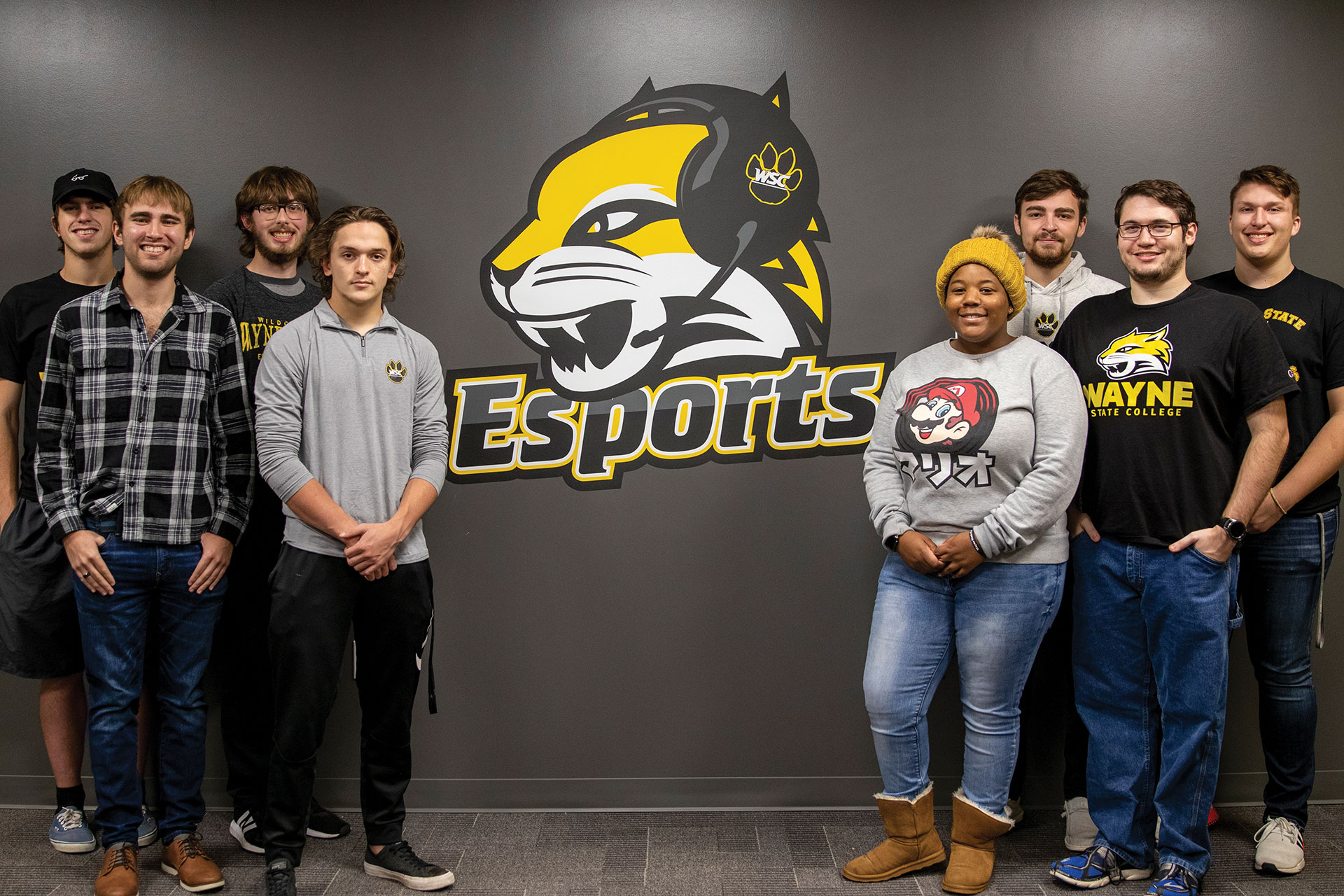 With two teams making the championship round and the program winning the ECAC's first Commissioner Cup, the Wildcat esports athletes captured significant success in its first season.
The Wildcat esports team made a notable debut this school year, with nine of WSC's 11 teams making the playoffs in November and two teams making it to their championship rounds. Wayne State College was also the recipient of the ECAC's inaugural Esports Commissioner's Cup Award for the Fall 2020 season. The award goes to the ECAC Esports member university whose program achieved the most broad-based success across all nine games in which the ECAC sponsored competition.
Esports Fall Recap
Teams labeled "Black" are varsity. Teams labeled "Gold" are junior varsity. Results are out of 75 schools competing in the ECAC esports league.
Overall Record: 42-28 (Excludes Fortnite and League of Legends. Fortnite's season is points-based, not win-loss, and League of Legends did not compete in ECAC this season.)
Top Team Finishers:
Rocket League Black – 2nd place (final record 10-1)
Super Smash Bros. Ultimate Black – 2nd place (final record 7-2)
Fortnite Black – 4th place
Fortnite Gold – 6th place
Other Results:
Valorant Black and Valorant Gold teams placed in the top 8, Overwatch Black placed in the top 32, Hearthstone placed in the top 16, and Rocket League Gold placed in the top 16.
More than 100 students showed interest in joining the esports program, which selected 46 students (43 males and three females) for the roster in ECAC-sponsored gaming titles. Opportunities are still available for gamers not on the official roster through Discord, a centralized communication server that acts as a hub where anyone on campus can meet and play together.
The esports team is coordinated by Nick Sutton, who says Wayne State students have displayed exceptional talent even in the first year of operation.
"Coming into this semester as a new program we had no idea what to expect," said Sutton. "However, it turns out that WSC has an elite player pool to choose from. During tryouts we came across a wide range of talent in multiple gaming titles such as Rocket League, Valorant, and Super Smash Bros."
Wayne State is part of the Eastern Collegiate Athletic Conference (ECAC) and currently competes in seven gaming titles: Valorant, League of Legends, Overwatch, Fortnite, Hearthstone, Rocket League, and Super Smash Bros. The ECAC's esports platform is expanding the geographic footprint of the conference nationally.
During the summer of 2020, WSC created "The Den," a $100,000 esports arena with state-of-the-art equipment, located in the lower level of the Kanter Student Center and reserved for esports athletes only. The arena features 12 high-end PCs and all the necessary accessories that the team will use for practice and competition, along with four flat-screen television displays for spectator viewing during competitions.
Competitions take place Monday through Thursday. Typical competition days start at 6 p.m. with an hour of warmup/replay review, with matches beginning at 7 p.m. and running until 8 or 9 p.m. Specific game titles for each day are set by ECAC.
All ECAC competitions can be watched at twitch.tv/wscwildcats. The spring esports season is set to begin in February.
"We are looking forward to next season, as our students are proving to be very competitive in the ECAC," said Sutton. "There is no doubt in my mind that we will continue to find success as this program grows at WSC."