Published Friday, September 29th, 2017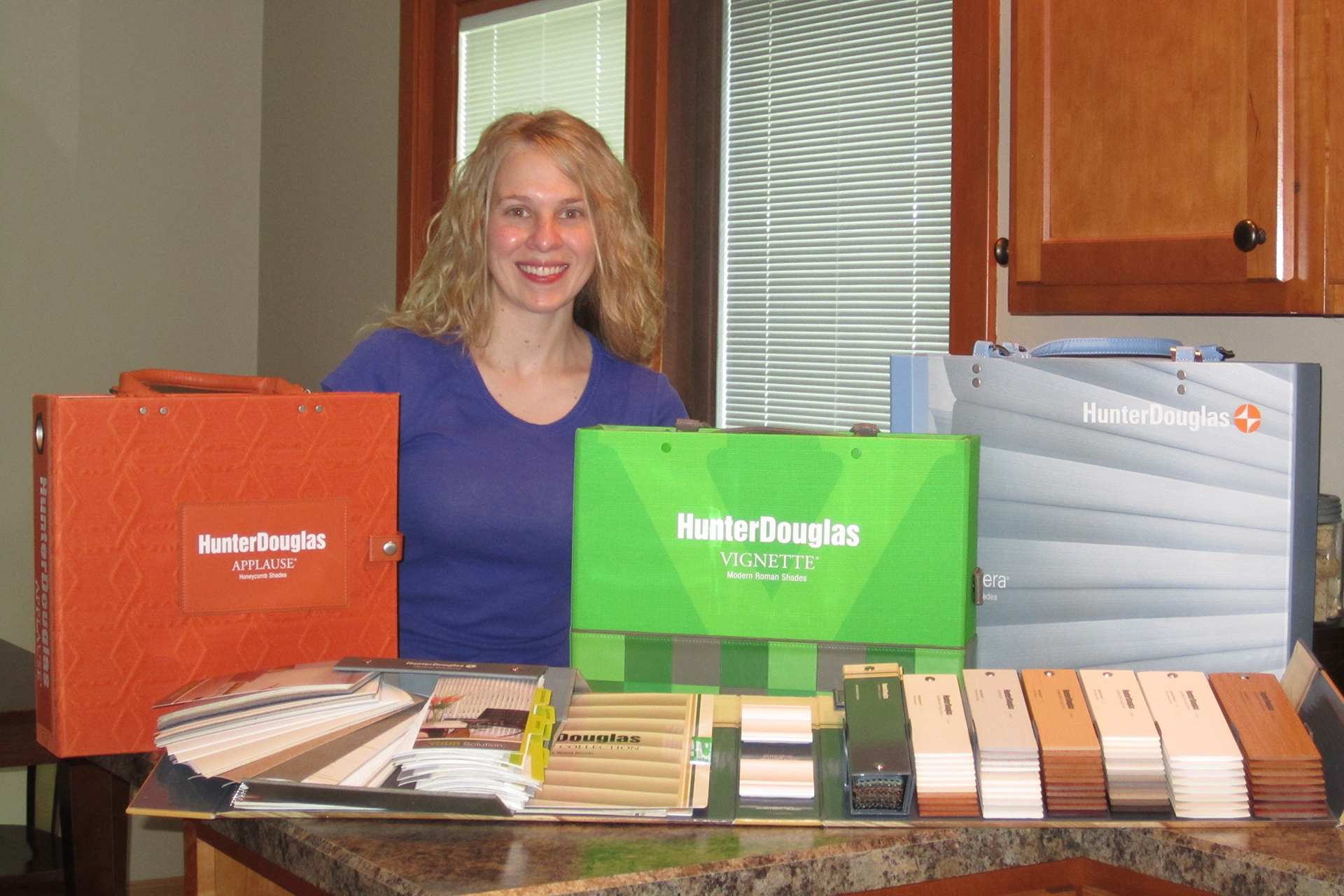 A friend's mom passed on her business in blind and window treatments to Kristin Steinberger '10, who holds a degree in family and consumer sciences from Wayne State College.
Kristin Steinberger '10 was born and raised in Lexington, Neb., and graduated from Wayne State College in 2010 with a Bachelor of Science degree in family and consumer sciences, concentrating mostly on interior design. She was involved with the American Society of Interior Designers (ASID) on campus for two years and was president of the group during her senior year. Interior design was definitely her passion.
"I wasn't sure exactly what I wanted to do with my degree once I graduated, but I knew I wanted to do something with home design," Steinberger said. "Finding a job once out of college that interested me enough in design was another adventure."
Steinberger moved home to Lexington to hunt for a job and started working at Mead Lumber, where she is still currently employed. When she first started at Mead, she was hired to help with the cabinet design and is now in the administration office.
Steinberger's Hunter Douglas part-time side window business, called "Designs by Kristin," started after a friend's mom decided to move away from Lexington but wanted to pass on her blind and window treatment business to someone who had experience in the area.
"Having my own business was never on my radar or even crossed my mind, but I am so thankful that this opportunity was given to me," Steinberger said. "It was and still is a learning process to be able to sell yourself and your product."
Steinberger ran her blind business out of her apartment for the first year. Her spare room/office was a conglomeration of sample books from Hunter Douglas and totes of fabric sample books for window treatments, all of which she got from the previous owner.
"When it comes to the actual business of blinds, it usually starts with a phone call from a customer who is interested in either replacing an old blind or just needs a blind to cover a bare window," Steinberger said. "With the first conversation that we have, I try to get an idea of what they are looking for so I know what sample books to bring with me to their home. Once I meet up with them, we look through the books in the room and hold-up samples in the window so they can get a better idea and visual of what the blind will look like. I take measurements of the window, go over operating systems and different mounting options, and then go home and put everything into the system to figure out a quote."
Steinberger handles all of the ordering and installation of the blinds, sometimes enlisting the help of her father and fiancé. She said the process is a learning experience, from taking on the business and the extra bookwork that comes with it, to learning about all of the Hunter Douglas blinds, ordering and installing, marketing, and keeping up on her certification classes as a dealer.
"I never saw window blinds as something that I would be doing, but I have really enjoyed it," Steinberger said. "One great bit of advice that a contractor at Mead has told me often is that 'you have to spend money to make money.' Just having a business doesn't mean that you are going to start making money right away. You have to buy supplies, pay sample book fees, as well as advertise yourself. Everything has to come full circle."