Published Friday, September 29th, 2017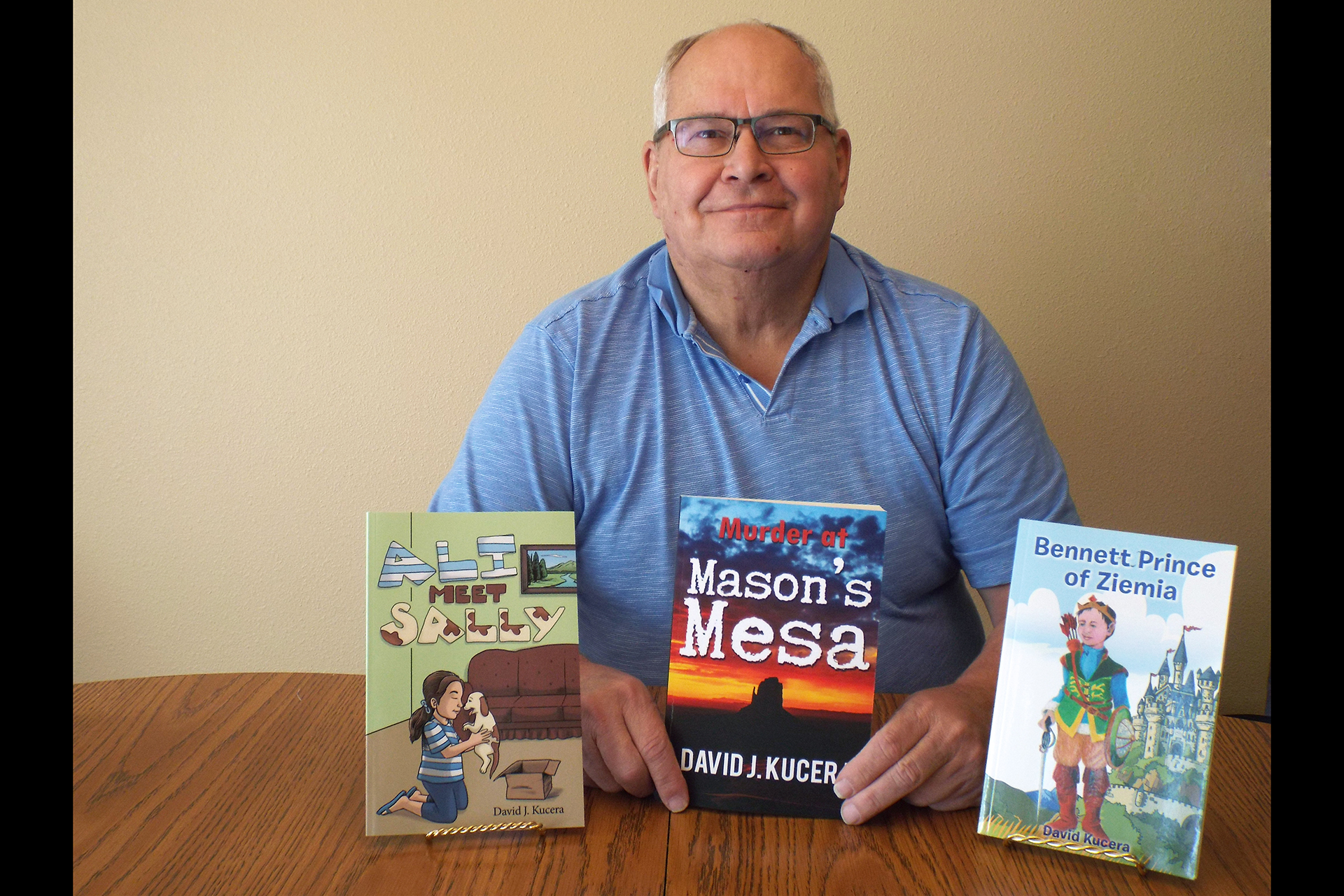 After graduating from Wayne State College, David Kucera held a number of jobs before finding a passion in writing.
David J. Kucera '83 was raised on a farm north of Clarkson, Neb., and graduated from Wayne State College in 1983 with a Bachelor of Science degree in biology. He attended school in Clarkson until his senior year, when he transferred to Wentworth Military Academy with the intention of having a career in the Army. After graduating from high school, he had a number of jobs, including a welder, an electrician, and a construction worker, among others.
Kucera said his years at Wayne State were an oasis of solitude, a place where the pace of the world seemed to slow down. The acquisition of knowledge was always a priority. But there was always time for old ideas to be re-evaluated, and the exposure to new ideas was as common as the sun rising. Visits to U.S. Conn Library provided resources that went far beyond the information received in the classroom. At times, the search for additional information led to the discovery of new and unexpected interests. Ramsey Theatre provided a broad range of exposure to documentary movies, dance, and music recitals. Performances such as the "Nutcracker" and Handel's "The Messiah" are remembered and cherished experiences, even after more than 30 years later.
After graduation, Kucera accepted a position as a laboratory supervisor, overseeing both the chemistry and microbiology departments. He was promoted to poultry health specialist and then to a poultry farm manager.
A family tragedy caused a re-evaluation of his priorities and the needs of his family. He took a quiet, low-stress job as a clerk and began writing as a way of focusing his thoughts and to think through ideas. In the beginning, he also wrote short stories, many of which were tall tales, for friends and coworkers. The novels and short stories he wrote were never intended to be published. They were a hobby, undertaken solely for the joy of writing. Publishing his works was initiated by the persistent encouragement of his family.
Kucera's latest novel, "Murder at Mason's Mesa," takes place at a minor archeological site where Dr. Charles Kruse has accompanied a group of students for a hands-on experience of working at an excavation. The students and instructors at the dig must contend with a ferocious storm, flooding, vandalism, arson, the death of a student, and the discovery of a dead stranger on Mason's Mesa. While trying to discover what was behind the extraordinary occurrence, Dr. Kruse must deal with the renewed friendship with Dr. Page. The friendship quickly becomes a heated romance. Dr. Kruse uses his wit and intellect to rescue Dr. Page, after she was kidnapped, discover who and what is behind the two murders, the reason behind the excavation site being terrorized, all while trying to determine why the relationship with Dr. Page had cooled as quickly as it heated up.
Kucera is happily married with eight children and 14 grandchildren. He has always enjoyed reading, primitive camping, and nature walks. He spends much of his free time working with wood, fixing toys, bicycles, and lawnmowers. He enjoys working with kids. He has been a Boy Scout leader and a Girl Scout leader and has been a presenter at eco-fairs. He also has given talks to grade school classes.