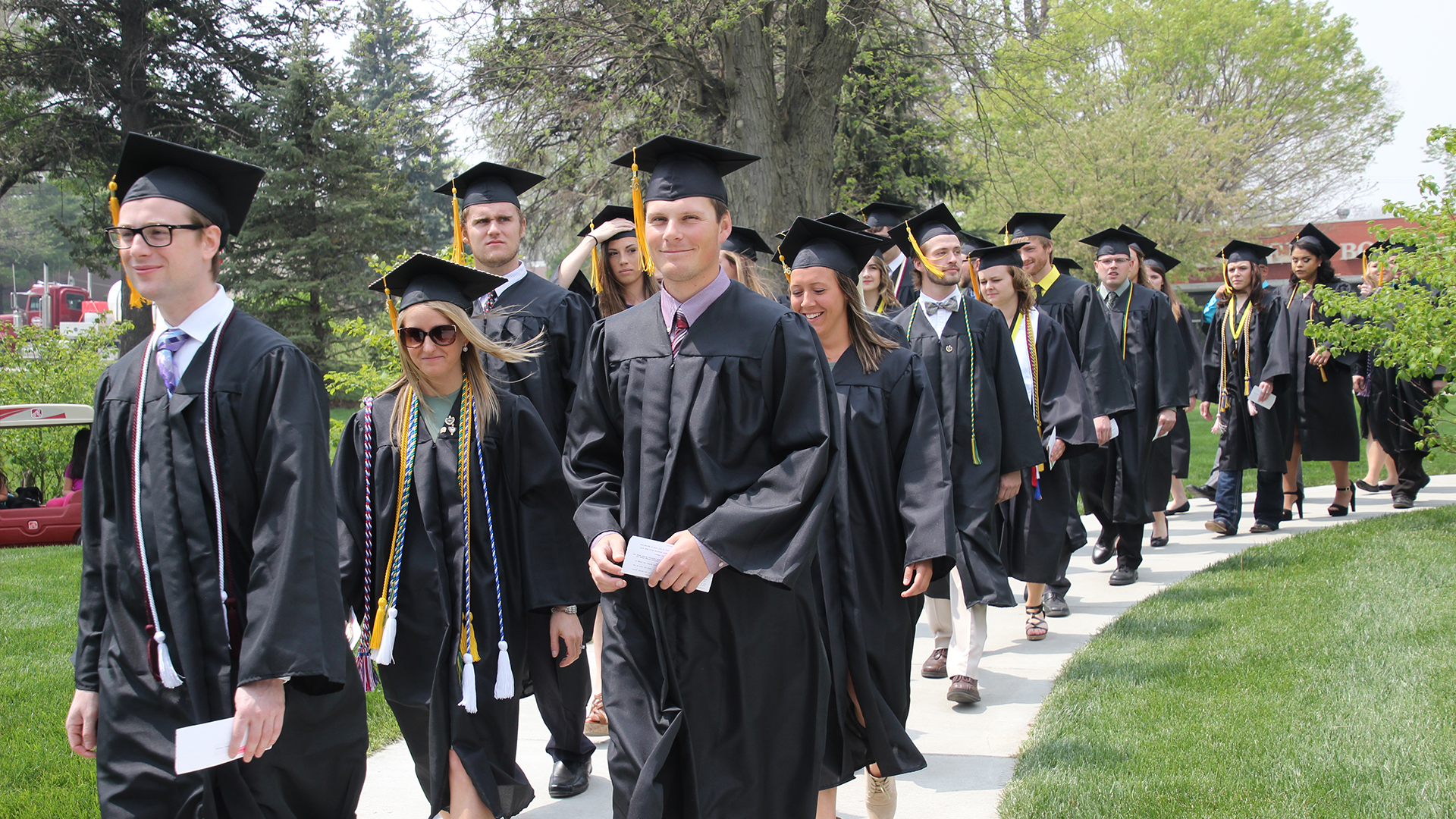 Spring 2019 Commencement - Saturday, May 4
Graduate Ceremony: 9:30 a.m. in the Willow Bowl
Undergraduate Ceremony: 1 p.m. in the Willow Bowl
Graduation Information
Get the details regarding the ceremony.
Live Streaming
Can't make it to the event? Watch the livestream online. Stream begins 10 minutes prior to the ceremony.
Graduation Application
The completed form is due to the Records and Registration Office at least one full semester prior to graduation.
Spring 2020 Graduates: Applications are available Oct. 1 and due Nov. 1.
Summer 2020 applications will be available in December.
Contact
Records and Registration
Hahn 116
Phone: 402-375-7239 or 800-228-9972
Fax: 402-375-7047
graduation@wsc.edu
Locations and Weather
Spring 2019 graduation ceremonies will be held in the Willow Bowl if weather permits. If weather is an issue, ceremonies will be in the following locations:
Graduate ceremony: Ramsey Theatre
Undergraduate ceremony: Rice Auditorium