Published Wednesday, June 10th, 2020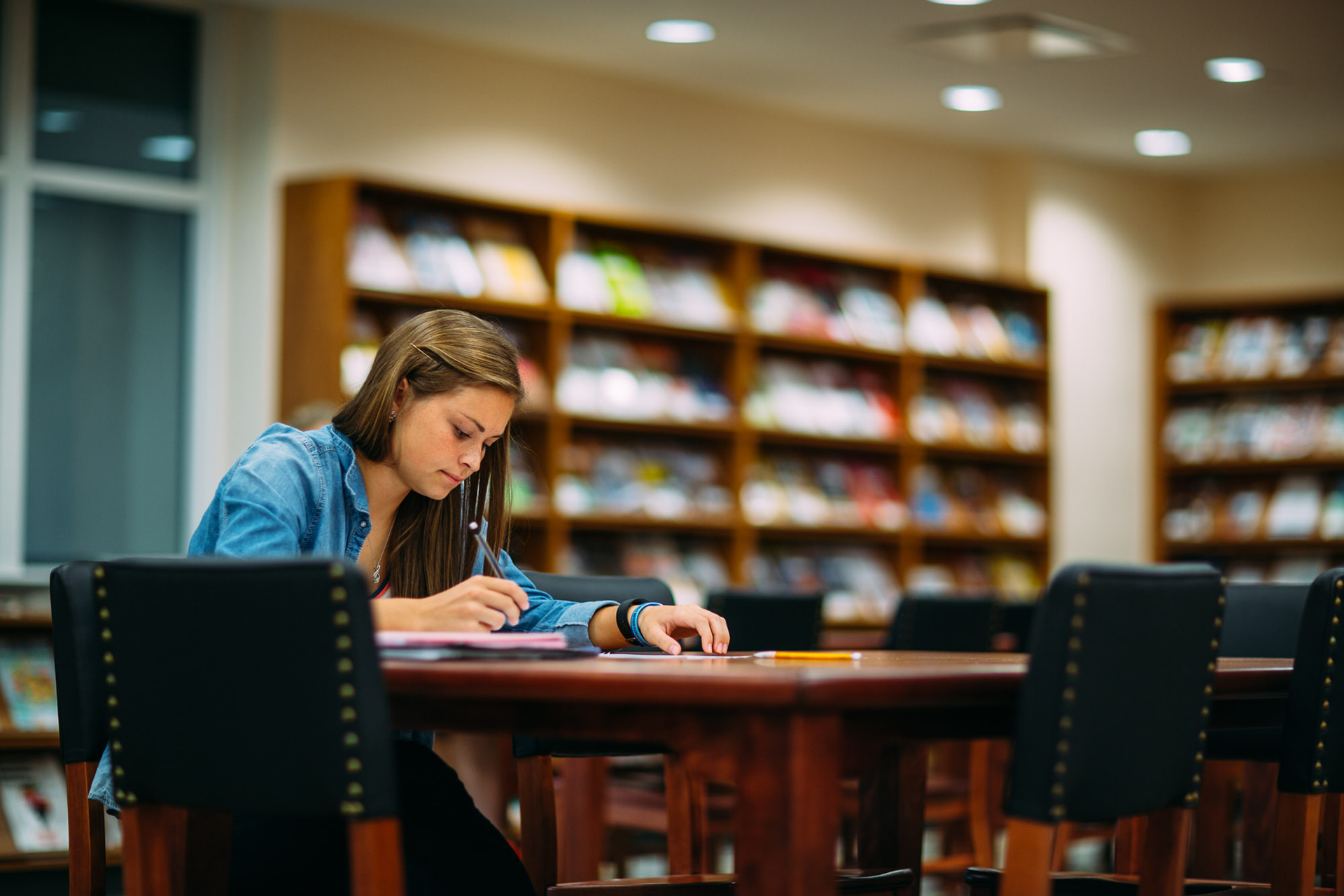 More than 1,200 students made the Wayne State College dean's list for Spring 2020.
Wayne State College included more than 1,200 students on the dean's list for exemplary academic achievement during the past semester. Students listed on the dean's list are full-time undergraduate students who have achieved a GPA of 3.5 or above on a 4.0 scale for the semester. An asterisk (*) denotes a 4.0 GPA for the term.
MORE: View past dean's lists.
Students are listed according to country or state, city, and name. (Please note: Students may have listed the location of Wayne State College, Wayne, Neb., as their hometown. Please check the Wayne, Neb., listing for students who are actually from your coverage area who may have listed Wayne as their hometown instead.)
If you have any questions, please contact the Records and Registration Office at 402-375-7239.
Ethiopia, Addis Ababa, Hiwot Reda
Nigeria, Ibeju Lekki, Oghenemaro Aghoghovbia
Curacao, Jandoret, Richantely Victorina*
New Zealand, Porirua, Sophie Pascoe
Curacao, Willemstad, Tibisay Anita
Curacao, Willemstad, Abichail Brigitha
Curacao, Willemstad, Shanee Clemencia*
Curacao, Willemstad, Carlisa Hatona*
Curacao, Willemstad, Ammishaddai Jacobus
Curacao, Willemstad, Sha-Ony Obispa*
Curacao, Willemstad, Jordan Oviedo
Curacao, Willemstad, Larissa Pietersz
Curacao, Willemstad, Celine Spencer
Curacao, Willemstad, Rair van Aanholt*
Ecuador, Guano, Gabriela Villacres Ramos
AZ, Apache Junction, Dylan Kessler
AZ, Peoria, Kristie Martinez*
AZ, Scottsdale, Ethan Hansen
AZ, Tucson, Nicole Tompkins*
CA, Clovis, Tori Solley
CA, Gridley, Elizabeth Osbourn
CA, Los Angeles, Sloan Cooksey
CA, Quartucciu, Eliana Varrucciu
CA, Sacramento, Keith Joseph Salimo
CO, Arvada, Megan Schuster
CO, Brighton, Madison Kemp
CO, Golden, Rylie Wehner
CO, Highlands Ranch, Hannah Tucker
CO, Westminster, Madison Johnson
CO, Yuma, Alexander Schuetz
FL, Kissimmee, Shaqualle Paddy
HI, Mililani, Hope Carter
IA, Allison, Nicole Heeren
IA, Alta, Michael Kueny
IA, Alton, Jaden Zenor*
IA, Ankeny, Alyssa Ballenger*
IA, Atlantic, Haley Engler
IA, Aurelia, Kassidy Pingel*
IA, Battle Creek, Peyton Young
IA, Carroll, Conner Holdsworth*
IA, Carroll, Soren Jensen
IA, Carroll, Chase Netusil
IA, Cedar Rapids, Amelia Ivester
IA, Clear Lake, Lindsay Fisher
IA, Council Bluffs, Valery Bressman
IA, Council Bluffs, Alexandra Hearn
IA, Council Bluffs, Alexander Powders
IA, Council Bluffs, Chloe Schlines*
IA, Glidden, Adrianna Fleecs
IA, Hampton, Reagan Whitehill
IA, Harlan, Caleb Brouse
IA, Harlan, Jonathan Owens
IA, Hawarden, Elizabeth Strong
IA, Hinton, Megan Kaiser*
IA, Holstein, Christopher Todd
IA, Ida Grove, Sarah Cotton
IA, Indianola, Haley Vesey*
IA, Kingsley, Kiera Croxen
IA, Kingsley, Tyler Sitzmann*
IA, Kingsley, Zoe Spink
IA, Laurens, Kenzie Sullivan
IA, Lawton, Kylie Gates
IA, Lawton, Jadin Wagner
IA, Lawton, Jenna Wede*
IA, Le Mars, Nathan Pearson
IA, Le Mars, Jacob Riedemann
IA, Le Mars, Zachary Spieler
IA, Le Mars, Tom Toel
IA, Little Sioux, Courtney Forbes
IA, Madrid, Emily Henriksen
IA, Madrid, Hannah Henriksen*
IA, Mapleton, Jordyn Pester*
IA, Mapleton, Benjamin Sadler*
IA, Merrill, Katelyn Willett
IA, Minden, Emma Dahir*
IA, Minden, Lillian Dahir
IA, Missouri Valley, Caleb Cohen
IA, Mondamin, Preston Davis
IA, Mondamin, Kylee Glennie
IA, Moville, Cameron Sitzmann
IA, Neola, Mackenzie Attkisson
IA, Neola, Samuel Dickerson
IA, Neola, Karly Smith*
IA, Norwalk, Ryan Kennedy*
IA, Pella, Roger Karnes*
IA, Quimby, Gabrielle Todd*
IA, Remsen, Tristen Olson
IA, Sergeant Bluff, Josie Clay
IA, Sergeant Bluff, Hanna Johnson*
IA, Sergeant Bluff, Jade Mahin
IA, Sergeant Bluff, Thomas Obermeyer
IA, Sergeant Bluff, Gloria Valadez
IA, Sergeant Bluff, Alyssa Verros*
IA, Sergeant Bluff, Channing Walden
IA, Sheldon, Connor Vaselaar
IA, Sibley, Kyle Lowe
IA, Sibley, Carley Seivert*
IA, Sioux City, Fernando Aguirre-Bustillos
IA, Sioux City, Joanna Amezquita
IA, Sioux City, Mikayla Boeshart
IA, Sioux City, Donna Divis
IA, Sioux City, Shirley Esquivel Marroquin
IA, Sioux City, Julieta Garcilazo
IA, Sioux City, Anna Graves
IA, Sioux City, Mariah Henry
IA, Sioux City, Mark Henry*
IA, Sioux City, Melinda Hoogland
IA, Sioux City, Chasity Johnson
IA, Sioux City, Brandy Langley*
IA, Sioux City, Sharayah Lidgett*
IA, Sioux City, Jacob Martin
IA, Sioux City, Edgar Munoz*
IA, Sioux City, Jessica Palmillas
IA, Sioux City, Seonghyeon Park*
IA, Sioux City, Jenna Smith
IA, Sioux City, Zachary Swanson
IA, Sioux City, Sara Tomscha
IA, Sioux City, Katelyn Trucke
IA, Sioux City, Hunter Trudeau*
IA, Sioux City, Kathryn Vlaanderen
IA, Sioux City, Hailey Vondrak
IA, Sioux City, Angel White
IA, Sioux City, Kennedy Wichman
IA, Smithland, Shelby Hagerdon*
IA, Spirit Lake, Halleigh Hawkins*
IA, Spirit Lake, Benedict Steffens*
IA, Spirit Lake, Mary Waterhouse
IA, Storm Lake, Vanessa Ocegueda
IA, Sutherland, Allyson Sweeney
IA, Urbandale, Claire Kelly
IA, Washta, Cassie Grell
IA, Westfield, Sarah Ream
IL, Rockton, Michael Satek
IL, Tinley Park, Rebecca Wolf
IN, Madison, Alec Rathje
KS, Blue Rapids, Hailey Zimmerman
KS, Derby, Trevor Hudson
KS, Fort Scott, Emily Hale*
KS, Kansas City, Kamryn Sparks*
KS, Manhattan, Jaedyn Leisy*
KS, Overland Park, Brooke Worrel*
KS, Stockton, Danielle Gallardo
KS, Wichita, Noah Roberts
LA, Baton Rouge, Dorien Welch
MD, Bowie, Abdulhakim Tofik
MD, Gaithersburg, Obi Patrick*
MN, Apple Valley, Taylor Wangerin
MN, Burnsville, Andrew Hanson
MN, Cologne, Alex Logelin
MN, Dodge Center, Brad Galles*
MN, Fridley, Madelyn Duffy*
MN, Loretto, Erin Norling
MN, North Mankato, Ashley Gustavson
MN, Plymouth, Evelyn Knox*
MN, Ramsey, Brittany Bongartz*
MN, Roseville, Haley Kauth*
MN, Savage, Lawson Zenner
MN, Winthrop, Halley Busse
MO, Kansas City, Alba Laredo Garcia
MO, Kansas City, Madelynn Pohlman
MO, Kansas City, Selma Taylor
MO, Stockton, Joshua Sturgeon
ND, Bismarck, Madison Burgard*
ND, Bismarck, Lauren Fleming*
ND, Fargo, Danielle Grove*
ND, Rolette, Gretchen Fritel
NE, Ainsworth, Benjamin Allen
NE, Ainsworth, Lauren Allen*
NE, Ainsworth, Payton Allen
NE, Ainsworth, Elizabeth Salzman*
NE, Ainsworth, Macey VonHeeder
NE, Albion, Elizabeth Hauger*
NE, Albion, Cheyenne Mangus
NE, Albion, Taylor Olnes*
NE, Alda, Dusty Butler
NE, Allen, Eric Cole
NE, Allen, Tyler Hendrix
NE, Allen, Chase Johnson
NE, Allen, Bryn Schutte
NE, Allen, Haley Stapleton
NE, Allen, Gabrielle Sullivan*
NE, Alliance, Brandon Smith
NE, Alvo, Savannah Wiseman
NE, Ames, Faith Taylor
NE, Anselmo, Bailey Coons*
NE, Ansley, Trent Scott
NE, Ansley, Trevor Scott
NE, Arlington, Samuel Anzalone
NE, Arlington, Jacqueline Bartosh
NE, Ashland, Kyra Wischmann
NE, Atkinson, Devon Dohrman
NE, Atkinson, Seth Hytrek*
NE, Atkinson, Payton Williams
NE, Auburn, Emily Gill
NE, Aurora, Hailey Dixon
NE, Aurora, Morgan Hostert*
NE, Aurora, Jacob Janzen
NE, Aurora, Claire McCoy*
NE, Aurora, Henry Penner
NE, Axtell, Marcus Kring*
NE, Bancroft, Culleen Cerv*
NE, Bancroft, Jacob Cole*
NE, Bancroft, Paige Peters
NE, Bancroft, Mariah Petersen*
NE, Bancroft, Aaron Ras*
NE, Bartley, Kaitlynne Ellis*
NE, Bassett, Abigail Swan
NE, Battle Creek, Leann Aldana*
NE, Battle Creek, Lynnette Aldana
NE, Battle Creek, Cody Borgelt
NE, Battle Creek, Katelyn Brauer
NE, Battle Creek, Ryan Brauer
NE, Battle Creek, Cody Burgett
NE, Battle Creek, Taya Johnson
NE, Battle Creek, Summer Lenox*
NE, Battle Creek, Kailey Meinke
NE, Battle Creek, Seth Rivest*
NE, Beatrice, Cheney Ensz
NE, Beatrice, Brandon Knoop
NE, Beatrice, Hunter Weiss
NE, Beaver Crossing, Michael Fowler
NE, Bee, Danielle Conners
NE, Beemer, Sydney Bradfield*
NE, Beemer, Hailey Hasenkamp*
NE, Bellevue, Kortney Buresh
NE, Bellevue, Christopher Cornish
NE, Bellevue, John Paul Engelkamp
NE, Bellevue, Ethan Fitzler
NE, Bellevue, Abigail McLean
NE, Bellevue, Haley Richstein
NE, Bellevue, Katelyn Ryckman
NE, Bellevue, Hannah Urban
NE, Bellevue, Delaney Williams
NE, Bellwood, Kathryn Brezina*
NE, Bellwood, Michelle Brezina*
NE, Bellwood, Abbigail Eickmeier
NE, Bellwood, Matthew Lewis
NE, Bellwood, Elias Reiter*
NE, Benedict, Kori Siebert
NE, Benkelman, Bailey Peckham*
NE, Benkelman, Rylee Smith
NE, Bennet, Cassandra Smith
NE, Bennington, Lucas Bruneau
NE, Bennington, Nicolett Carey*
NE, Bennington, Kaylene Huntley
NE, Bennington, Peyton Schuman
NE, Bennington, Benjamin Thoendel
NE, Blair, Colton Anderson
NE, Blair, Grace Bailey
NE, Blair, Bailey Brown*
NE, Blair, Cory Bugiel
NE, Blair, Jesse Hutchson*
NE, Blair, Bria Kobs
NE, Blair, Samuel Larsen*
NE, Blair, Emily Morrison*
NE, Blair, Elizabeth Myers
NE, Blair, Jillian Myers
NE, Blair, Raquell Penke
NE, Blair, Paige Schlachter*
NE, Blair, Zane Shearman
NE, Blair, Megan Sorensen*
NE, Blair, Matthew Throener
NE, Bloomfield, Luke Fehringer
NE, Bloomfield, Will Fehringer*
NE, Bloomfield, Anthony Warrior
NE, Bradshaw, Erika Hinz
NE, Brainard, Kristine Tejral
NE, Broken Bow, Keegan Clark*
NE, Broken Bow, Colten Eggleston
NE, Broken Bow, Grayson Garey
NE, Bruno, Maria Ostry*
NE, Burwell, Jordan McBride
NE, Burwell, Victory Sikes
NE, Butte, Kelsey Reiman*
NE, Butte, Rhiannan Smalley*
NE, Cairo, Nathaniel Ruhl
NE, Cairo, Bailey Vieth
NE, Callaway, Cheyney Loper*
NE, Callaway, Lafeyette Loper*
NE, Cambridge, Amelia Sayer
NE, Carroll, Madison Jenkins
NE, Carroll, Ky Kenny*
NE, Cedar Bluffs, McKayla Hanson
NE, Cedar Bluffs, Ashley Jarman
NE, Cedar Bluffs, Samuel Wesely
NE, Cedar Rapids, Grace Schalk
NE, Central City, Bailey Hamer*
NE, Central City, Madeline Moser*
NE, Ceresco, Duke Nelson
NE, Chadron, Emily Mills*
NE, Chadron, Brooklyn Stack
NE, Chambers, Landon Crabtree
NE, Clarks, Kaylee Eberle*
NE, Clarkson, Dwight Brabec*
NE, Clarkson, Kara Kudera*
NE, Clarkson, Holly Kuhr*
NE, Clarkson, Amber Novotny
NE, Clarkson, Rachel Rupprecht*
NE, Clarkson, Bethany Wiese
NE, Clatonia, Ashley Cline
NE, Clearwater, Travis Rudloff*
NE, Clearwater, Taylor Sanne*
NE, Clearwater, Skye Schroeder
NE, Cody, Dali O'Neill
NE, Coleridge, Sean Dunn*
NE, Coleridge, Katie Leapley*
NE, Columbus, Jaime Almanza
NE, Columbus, Slayde Bittner
NE, Columbus, Michael Brown
NE, Columbus, Lauren Carrig*
NE, Columbus, Kelsey Faust
NE, Columbus, Ashley Foreman*
NE, Columbus, Rachel Grisham*
NE, Columbus, Nicholas Groene
NE, Columbus, Sierra Heesacker
NE, Columbus, Nathan Hiemer*
NE, Columbus, Nicole Hiner
NE, Columbus, Jaden Johnson
NE, Columbus, Kennedy Jones*
NE, Columbus, Jaiden Lewis
NE, Columbus, Megan Morton*
NE, Columbus, Theodore Paprocki
NE, Columbus, Trent Roth*
NE, Columbus, Lucas Schaecher
NE, Columbus, Adam Smith*
NE, Columbus, Britney Stock*
NE, Columbus, Blair Stuthman
NE, Columbus, Austin Svehla*
NE, Columbus, Kaelyn Svehla
NE, Columbus, Michael Wright
NE, Concord, Cory Peterson
NE, Craig, Marcos Quintero
NE, Creighton, Ashleigh Avecilla
NE, Creighton, Makayla Brockhaus*
NE, Creighton, Morgyn Christiansen
NE, Creighton, Brienne Fanta
NE, Creighton, Ashtyn Fritz
NE, Creighton, Jordyn Kuhl
NE, Creighton, Noah Lilly
NE, Creighton, Samuel Morrill
NE, Crete, Emerson Andelt*
NE, Crete, Ruthann Badousek
NE, Crete, Kayla Fitzgerald
NE, Crete, Hayley Long
NE, Crofton, Madalyn Arens
NE, Crofton, Connor Dahl
NE, Crofton, Mariah Dendinger*
NE, Crofton, Lucas Dohrman
NE, Crofton, Julie Jones
NE, Crofton, Aubree Potts*
NE, Crofton, Anna Steffen
NE, Crofton, Chelsea Wortmann
NE, Dakota City, Hunter Boettcher
NE, Dakota City, Brooke Boyle
NE, Dakota City, Tiara Estrada
NE, Dakota City, Bradley Hartnett
NE, Dakota City, Danielle Lane
NE, Dakota City, Nataly Phommavanh
NE, Dakota City, Alex Strong
NE, Dannebrog, Caleb Greenough
NE, Davenport, Samuel Christensen*
NE, Davey, Makenzie Fredrickson*
NE, Davey, Aaliyah Kreikemeier
NE, David City, Kathryn Aschoff*
NE, David City, Brandy Barlean*
NE, David City, Branden Daro*
NE, David City, Kaylyn Dubbs
NE, David City, Kylie Hascall
NE, David City, Cody Hein
NE, David City, Sierra Meysenburg
NE, David City, Carter Ossian*
NE, David City, Bridget Sisco
NE, David City, Emil Svec*
NE, De Witt, Colleen Mentel*
NE, Decatur, Cleve Young
NE, Denton, Paris TeBrink*
NE, Denton, Paytra TeBrink*
NE, Dixon, Alyssa Boese
NE, Dixon, Mattie Kreifels
NE, Dixon, Jozie Schutte
NE, Dodge, Tessa Brester*
NE, Dodge, Dax VanLengen*
NE, Dorchester, Jacee Weber*
NE, Douglas, Daniel Schwenneker
NE, Duncan, Elizabeth Blaser*
NE, Dunning, Austin Coffman
NE, Eagle, Jakob Kemper
NE, Elgin, Erin Beckman
NE, Elgin, Dylan Behnk*
NE, Elgin, Brooklynn Chipps
NE, Elgin, Logan Connot
NE, Elgin, Grace Henn
NE, Elgin, Jordan Mescher*
NE, Elkhorn, Brett Graver
NE, Elkhorn, Karsyn Heller
NE, Elkhorn, Jordan McCormick*
NE, Elkhorn, John Rokes
NE, Elkhorn, Elizabeth Sederburg
NE, Elkhorn, Hannah Sederburg*
NE, Elkhorn, Mackenzie Sederburg*
NE, Elwood, Julieann Puls*
NE, Emerson, Payton Blanke
NE, Emerson, Paige Kinnaman
NE, Emerson, Jonathan Ludwig*
NE, Emerson, Francisco Nuno
NE, Emerson, Nolan Ostrand
NE, Emmet, Kadra Sommersted-Simmons*
NE, Ewing, Skylar Reynolds
NE, Ewing, Alexander Thramer*
NE, Exeter, Janey Erdkamp*
NE, Exeter, Tara Mueller
NE, Exeter, Kaitlyn Vavra
NE, Fairbury, Bladen Ahl*
NE, Fairmont, Aiwa Temme*
NE, Falls City, Josephine Crofford
NE, Falls City, Tanner Cromer*
NE, Falls City, Elizabeth Dunn*
NE, Firth, Hanna Hosic
NE, Firth, Chester Maendele
NE, Firth, Zoe Nielsen
NE, Fremont, Guadalupe Carranza Bernal
NE, Fremont, Bailey DeGroff
NE, Fremont, Blake Dieckmann
NE, Fremont, Alison Dykman
NE, Fremont, Myah Gibney
NE, Fremont, Susannah Graff*
NE, Fremont, Brock Hegarty*
NE, Fremont, Francesca Hernandez
NE, Fremont, Katelynn Hernandez
NE, Fremont, Brook Hoesing
NE, Fremont, May Hoesing
NE, Fremont, Xavier Hurst
NE, Fremont, Pehrson Huss*
NE, Fremont, Karrissa Kirkwood
NE, Fremont, Emilee Klahn
NE, Fremont, Tessa Kreikemeier
NE, Fremont, Hunter Logemann
NE, Fremont, Eduardo Lopez Ahumada
NE, Fremont, Elliott Lund*
NE, Fremont, Dalton Madsen
NE, Fremont, Noah Springer*
NE, Fremont, Ashley Staver
NE, Fremont, Aidan Toimil*
NE, Fremont, Cassandra White*
NE, Friend, Raeleigh Menke
NE, Fullerton, Serena Baker*
NE, Fullerton, James Lesiak
NE, Fullerton, Chase Ostransky*
NE, Fullerton, Riggs Patton*
NE, Fullerton, Katie Voichahoske*
NE, Funk, Megan Tofflemire
NE, Geneva, Darren Pfeifer
NE, Genoa, Blake Fehringer
NE, Genoa, Mathilda Fehringer
NE, Genoa, Justin Mohrmann
NE, Genoa, Shyla Oberhauser
NE, Genoa, Calista Shanle
NE, Gering, Zachary Marsh
NE, Gibbon, Alexandra Bauer
NE, Grand Island, Samantha Armstrong
NE, Grand Island, Seerat Balraj
NE, Grand Island, Shaun Budde
NE, Grand Island, Isabelle Hatfield
NE, Grand Island, Brenden Holling*
NE, Grand Island, Tristin Kincheloe
NE, Grand Island, Hannah Klanecky*
NE, Grand Island, Madison Kropatsch*
NE, Grand Island, Matthew Meyer
NE, Grand Island, Jackson Richling
NE, Grand Island, Brynn Sealock*
NE, Grand Island, Eshan Sood*
NE, Grand Island, Kylie Vodehnal
NE, Grand Island, Blakeley Wooden
NE, Greenwood, Emily Hein
NE, Gresham, Justin Brahmsteadt
NE, Gretna, Kobe Bosley
NE, Gretna, Morgan Chase
NE, Gretna, Austin Enfield*
NE, Gretna, Connor Fee
NE, Gretna, Kaitlyn Horst
NE, Gretna, Kenadie Janulewicz*
NE, Gretna, Carter Kocian*
NE, Gretna, Zachary Miller
NE, Gretna, Matthew Osborn*
NE, Gretna, Jackson Rohde
NE, Gretna, Kaitlyn Stukenholtz
NE, Hampton, Cheyenne Hiebner*
NE, Hampton, Julia Jones
NE, Hartington, Austin Creamer*
NE, Hartington, Michaela Derickson
NE, Hartington, Katelyn Fischer
NE, Hartington, Lauren Hahne
NE, Hartington, Shelby Hochstein
NE, Hartington, Keyan Joachimsen
NE, Hartington, Brooklynn Noecker*
NE, Hartington, Sophia Noecker
NE, Hartington, Brianna Pfund
NE, Hartington, Ashley Pick
NE, Hartington, Madison Sudbeck
NE, Hartington, Morgan Sudbeck
NE, Hastings, Darin Brown
NE, Hastings, Whitney Brown
NE, Hastings, Kaylee Fitzke
NE, Hastings, Courtnie Wendt*
NE, Hemingford, Natalie Gasseling*
NE, Hemingford, Jonathan Mayer
NE, Henderson, Benjamin Mestl*
NE, Henderson, Alexa Siebert*
NE, Herman, Kaitlyn Bitter*
NE, Herman, Max Hansen*
NE, Herman, Sarah Stang
NE, Hickman, Nicolas Gray
NE, Hickman, Colton McCoy
NE, Hildreth, Abby Quadhamer
NE, Holdrege, Amanda Helms
NE, Holdrege, Anthony Young*
NE, Homer, Kacie King
NE, Hordville, Morgan Schulze*
NE, Howells, Connor Blum
NE, Howells, Jordyn Brester
NE, Howells, Brittany Cech
NE, Howells, Ryan Macholan
NE, Hubbard, Brooklyn Bacon
NE, Hubbard, Morgan Hansen
NE, Hubbard, Taylor Lamp
NE, Humphrey, Yasmine Bender
NE, Humphrey, Molly Dohmen*
NE, Humphrey, Jadyn Keller*
NE, Humphrey, Jonathon Korth
NE, Humphrey, Bridget McPhillips*
NE, Humphrey, Nathan Weidner*
NE, Humphrey, Cole Wemhoff
NE, Inland, Audrey Fischer*
NE, Jackson, Mackenzie Crosgrove
NE, Jackson, Grace Salmen
NE, Jackson, Avery Jo Zamzow
NE, Juniata, Seth Ostrander
NE, Kearney, Haley Tavenner
NE, Kenesaw, Keaton Harpham*
NE, Kennard, Bailey Andersen
NE, La Vista, Michaela Cosgrove
NE, La Vista, Sophia Ketchmark*
NE, La Vista, Molly McCoy*
NE, La Vista, Joselyn Ryan*
NE, La Vista, Nicholas Ulrich
NE, Laurel, Abigail Bloom*
NE, Laurel, Hope Burken
NE, Laurel, Zachary Dietrich
NE, Laurel, Aaron Haahr
NE, Laurel, Bayley Holloway
NE, Laurel, Shelby Krie
NE, Laurel, John Plettner*
NE, Laurel, Jayden Reifenrath
NE, Laurel, Kaitlin Stanton
NE, Laurel, Ashley Wolfgram*
NE, Laurel, Dillan Wolfgram*
NE, Laurel, Brooke Young
NE, Lavista, Caylee Birkel
NE, Lavista, Ryan Fraser
NE, Lavista, Allyson Ray
NE, Lavista, Hannah Woods
NE, Leigh, Sydney Folken
NE, Leigh, Sydney Geier
NE, Leigh, Sarah Kudrna
NE, Lexington, William Morales-Guerra
NE, Lincoln, Jameson Albin
NE, Lincoln, Nana Amakye
NE, Lincoln, Sydney Auman
NE, Lincoln, Autumn Badeer*
NE, Lincoln, London Bercey*
NE, Lincoln, Tyson Cisneros
NE, Lincoln, Jordan Dembowski
NE, Lincoln, Amanda Engelbart*
NE, Lincoln, Cindy Grothen
NE, Lincoln, Bryce Holcomb*
NE, Lincoln, Rose Ingracia*
NE, Lincoln, Nosawema Iyagbaye
NE, Lincoln, Jordan Janssen
NE, Lincoln, Bret Leonhardt*
NE, Lincoln, Hanna Lyons
NE, Lincoln, Kayla Madsen
NE, Lincoln, Jeremy Manthei
NE, Lincoln, Rachel Marsh*
NE, Lincoln, Sara Meyer
NE, Lincoln, Luke Pierce*
NE, Lincoln, Kaylee Prenosil*
NE, Lincoln, Jose Rodriguez
NE, Lincoln, Sabrina Sack
NE, Lincoln, Jamal Saydo
NE, Lincoln, Holden Scott
NE, Lincoln, Payton Shores
NE, Lincoln, Remington Siebert
NE, Lincoln, Allison Snurr
NE, Lincoln, Rachel Walker*
NE, Lincoln, Logan Walters
NE, Lincoln, MacKenna Witte
NE, Lindsay, Allison Herchenbach*
NE, Lindsay, Kristen Herchenbach
NE, Lindsay, Amanda Pfeifer
NE, Loup City, Josie Ference
NE, Loup City, Taylor Ference
NE, Lynch, Lane Carson
NE, Lynch, Gracie Hansen
NE, Lynch, Tate Purviance
NE, Lyons, Lexie Bacon*
NE, Lyons, Tommy Nelson
NE, Lyons, Jaime Raabe*
NE, Madison, Jesus Arellano
NE, Madison, Anna Brockhaus*
NE, Madison, Tomas Garcia
NE, Madison, Lane Hegemann
NE, Madison, Samantha Henery
NE, Madison, Llolanda Hernandez
NE, Madison, Andrew Millan
NE, Madison, Jhovany Millan
NE, Madison, Giovany Ramirez
NE, Madison, Morganne Randles
NE, Madison, Jalen Robinson
NE, Madison, Angel Rosales
NE, Madison, Colton Sommer
NE, Madison, Ashley Ternus*
NE, Madison, Ruth Yuman
NE, Malcolm, Montana Hill
NE, Malcolm, Ryan Zoucha
NE, Malmo, Brett Greenfield
NE, Martell, Jordan Larsen
NE, Martell, Emily Thody
NE, Mc Cool Junction, Rachel Mertz
NE, McCook, Alexander Dack
NE, Milford, Elliott Carraher
NE, Milford, Katelyn Deschane
NE, Milford, Justin Kenney*
NE, Milford, Kassie Nitzsche*
NE, Minden, Gary Bibbey*
NE, Monroe, Luke Bettenhausen
NE, Monroe, Preston Connelly
NE, Morse Bluff, Bailey Oborny*
NE, Murdock, Patrick Hynes*
NE, Murdock, Miranda Trowbridge
NE, Murray, Dalton Topliff
NE, Nebraska City, Logan Bakula*
NE, Nebraska City, Autumn Breazile*
NE, Nebraska City, Chloe DuBois
NE, Nebraska City, Nicole Green
NE, Nebraska City, Kaili Little
NE, Nebraska City, Halli Whitten
NE, Neligh, Cole Belitz*
NE, Neligh, Tyson Belitz
NE, Neligh, Kelsey Green*
NE, Neligh, Dylan Kaup
NE, Neligh, Haley Kerkman
NE, Neligh, Beau Murray
NE, Neligh, Natilee Payne
NE, Neligh, Tia Smith
NE, Neligh, Grant White
NE, Neligh, Tjay Zobrist
NE, Nelson, Molly McCartney
NE, Newcastle, Alison Brennan
NE, Newcastle, Ashley Kneifl
NE, Newcastle, Allie Rosener
NE, Newman Grove, Kala Rast
NE, Newport, Jesse Cline
NE, Niobrara, Cade Kalkowski*
NE, Norfolk, Junior Aguilar
NE, Norfolk, Brogan Anderson
NE, Norfolk, Bethany Bockelman*
NE, Norfolk, Chelsea Boelter
NE, Norfolk, Alexandria Books
NE, Norfolk, Christopher Bowland
NE, Norfolk, Rebecca Brenden*
NE, Norfolk, Maisey Clausen
NE, Norfolk, Jesus Corrales
NE, Norfolk, Kasey Drevecky
NE, Norfolk, Marcus Echtenkamp
NE, Norfolk, Mary Eisenbraun
NE, Norfolk, Allan Freitas Brenner*
NE, Norfolk, Cory Frewing*
NE, Norfolk, Alison Gardner*
NE, Norfolk, Haley Grudzinski
NE, Norfolk, Emily Hangman
NE, Norfolk, Allison Hasebroock*
NE, Norfolk, Glenn Henkel*
NE, Norfolk, Laura Hernandez
NE, Norfolk, Harlee Hledik
NE, Norfolk, Dillon Hupp*
NE, Norfolk, Marlowe Kampa
NE, Norfolk, Brady Korth
NE, Norfolk, Bree Kucera
NE, Norfolk, MaKayla Lewis
NE, Norfolk, Saul Magana Ortiz
NE, Norfolk, Allison Miller
NE, Norfolk, Hannah Mills
NE, Norfolk, Blake Moen
NE, Norfolk, Jacob Mrsny
NE, Norfolk, Megan Neilsen
NE, Norfolk, Caitlin O'Gorman*
NE, Norfolk, Brooklyn Osborne
NE, Norfolk, Jacob Pedersen
NE, Norfolk, Brielle Perry
NE, Norfolk, Kayla Rajaee*
NE, Norfolk, Kayla Ramsay
NE, Norfolk, Abigail Robinson
NE, Norfolk, Mackenzy Schreck
NE, Norfolk, Kallie Skalberg*
NE, Norfolk, Emma Stelling*
NE, Norfolk, Madison Suckstorf
NE, Norfolk, Derek Summers
NE, Norfolk, Kaitlyn Summers
NE, Norfolk, Jordyn Thompson
NE, Norfolk, Finn Valle Hernandez
NE, Norfolk, Ethan Wright
NE, Norfolk, Dylan Zaiser*
NE, North Bend, Dylan Emanuel*
NE, North Platte, Sidney Brinker
NE, North Platte, Jordyn Childears
NE, North Platte, Taylor Kramer
NE, North Platte, Rebecca Pasquinelly
NE, North Platte, Austin Snyder*
NE, O'Neill, Miles Thomas
NE, Oakdale, Amy Nelson
NE, Oakland, Stacie Anderson
NE, Oakland, Emmy Bousquet*
NE, Oakland, Reid Fuerhoff
NE, Oakland, Kaitlyn Gard
NE, Oakland, Joel Johnson
NE, Oakland, Danielle Meyer
NE, Oakland, Elizabeth Moseman
NE, Oakland, Grace Pille
NE, Oakland, Shannon Pille*
NE, Oakland, Melanie Snader*
NE, Oakland, Jesse Wallerstedt*
NE, Oakland, Ellie Weitzenkamp*
NE, Oconto, Mitchell Burnett
NE, Octavia, Macy Grotelueschen
NE, Ogallala, Audrey Worthing*
NE, Omaha, Brice Barney
NE, Omaha, Ricki Bartels
NE, Omaha, Elissa Calpin
NE, Omaha, Grayson Chisham
NE, Omaha, Christina Combs
NE, Omaha, Gavin Copple
NE, Omaha, Kyra Costanzo*
NE, Omaha, Cody Craig
NE, Omaha, Madison Craig
NE, Omaha, Brianna Crouch
NE, Omaha, Jasmine DeMonte
NE, Omaha, Vannia Duarte-Camacho
NE, Omaha, Aaron English
NE, Omaha, Jordan Fashing*
NE, Omaha, Brittany Fleming
NE, Omaha, Corbin Foster
NE, Omaha, Sarah Frazier
NE, Omaha, Emma Frerichs
NE, Omaha, Benjamin Froistad*
NE, Omaha, Colin Fullinfaw
NE, Omaha, Alexis Gamble
NE, Omaha, Emma Gardner*
NE, Omaha, Seinna Garner*
NE, Omaha, Brooklynn Grixby
NE, Omaha, Megan Grove
NE, Omaha, Rachel Hager
NE, Omaha, Jacey Hammer
NE, Omaha, Alison Harrahill
NE, Omaha, Savannah Hearn
NE, Omaha, Tanner Henning
NE, Omaha, Ashley Hernandez
NE, Omaha, Gillian Herrera
NE, Omaha, Andrew Hughes
NE, Omaha, Jamie Janousek
NE, Omaha, Hannah Jeffrey*
NE, Omaha, Cade Jochum
NE, Omaha, Cole Johnson
NE, Omaha, Jada Juhlin
NE, Omaha, Hannah Kimble
NE, Omaha, Jake Kojdecki*
NE, Omaha, Sarah Kreber*
NE, Omaha, Victoria Lane
NE, Omaha, Abigail Larson
NE, Omaha, Hannah Leddy*
NE, Omaha, Amanda Marion
NE, Omaha, Delenn McBee
NE, Omaha, Katie Morse
NE, Omaha, Emma Mott
NE, Omaha, Jacob Nielsen
NE, Omaha, Samantha Nocita
NE, Omaha, Melanie Nordstrom
NE, Omaha, Paige Palermo
NE, Omaha, Brianna Parsons*
NE, Omaha, Eric Parsons
NE, Omaha, Jaxon Powers
NE, Omaha, Brooke Rathbun*
NE, Omaha, Clare Reinhart
NE, Omaha, Elena Renner
NE, Omaha, Miranda Scheerger
NE, Omaha, Abigail Schoessler*
NE, Omaha, Jasmine Sparrock
NE, Omaha, Katie Stephens
NE, Omaha, Garett Svoboda
NE, Omaha, Amber Szaro
NE, Omaha, Conall Tabbert
NE, Omaha, Blake Thompson
NE, Omaha, Olivia Thompson*
NE, Omaha, Brenna Towne*
NE, Omaha, Juan Vargas Rafael
NE, Omaha, Gabrielle Wahl
NE, Omaha, Nicholas Wilke
NE, Omaha, Kyla Winkelbauer
NE, Oneill, William Atkeson
NE, Oneill, Payton Birkel*
NE, Oneill, Blair Langan
NE, Oneill, Makayla Pardun*
NE, Oneill, Isaiah Shabram
NE, Oneill, Jacob Tunender
NE, Oneill, Faith Walton*
NE, Oneill, James Walton
NE, Orchard, Erin Schwager
NE, Osmond, Karissa Eichberger*
NE, Osmond, Drew Krienert
NE, Osmond, Dante Schmit
NE, Osmond, Kayla Wingert
NE, Oxford, Trak Lewis
NE, Page, Robyn Isom
NE, Palmer, Linnea Vogel*
NE, Panama, Sierran Nutter*
NE, Papillion, Alyssa Boyd*
NE, Papillion, Katelynn Caniglia
NE, Papillion, Kourtney Caniglia
NE, Papillion, Jonathan Claycamp
NE, Papillion, Taylor Gardner*
NE, Papillion, Edward Johnson*
NE, Papillion, Brooke Karnik
NE, Papillion, Austin Kneifl
NE, Papillion, Kalvin McGargill
NE, Papillion, Abigail Olson
NE, Papillion, Ryan Petersen
NE, Papillion, Makenna Rowe*
NE, Papillion, Claire Scanlan*
NE, Papillion, Caitlyn Seidl*
NE, Papillion, Emilee Soucie*
NE, Papillion, Molli Vasa
NE, Papillion, Briauna Walling
NE, Papillion, Alexis Wonderly
NE, Pawnee City, Sarah Smyth
NE, Pender, Hallie Ballinger
NE, Pender, Michelle Hallstrom
NE, Pender, Tyressa McManigal
NE, Pender, Gabriel Perez
NE, Pender, Alyson Schilling
NE, Petersburg, Cole Preister*
NE, Petersburg, Shantel Preister*
NE, Petersburg, Madison Schrage
NE, Phillips, Luke Jacobs*
NE, Pierce, Janae Arens*
NE, Pierce, Parker Baumann*
NE, Pierce, Kiley Bierman*
NE, Pierce, Jaci Brahmer*
NE, Pierce, Jordyn Bullock*
NE, Pierce, Kelsey Cargill
NE, Pierce, Haley Dohmen
NE, Pierce, Leslie Dohmen*
NE, Pierce, Peter Halsey
NE, Pierce, Elizabeth Harris
NE, Pierce, Bennett Hoffmann*
NE, Pierce, Alex Lindsay
NE, Pierce, Dillon Lubischer*
NE, Pierce, Alexander Retzlaff*
NE, Pierce, Derek Ross
NE, Pierce, Brady Simmons
NE, Pierce, Sydney Slater
NE, Pierce, Paige Snodgrass*
NE, Pierce, Caleb Sullivan
NE, Pierce, Matthew Williams
NE, Pilger, Emma Kuchar*
NE, Pilger, Brittany Mitchell
NE, Pilger, Calby Ruskamp
NE, Plainview, Candace Coover*
NE, Plainview, Breanna Hoffart
NE, Plainview, Kylie Mosel
NE, Plainview, Cameron Nelson*
NE, Plainview, Jade Rickard
NE, Plainview, Carter Scott
NE, Plainview, Stephanie Sorensen
NE, Platte Center, Reghan Holmberg*
NE, Platte Center, Amanda Jaixen
NE, Plattsmouth, Julia Baxter*
NE, Plattsmouth, Delaney Craig
NE, Plattsmouth, Craig Neumann
NE, Plattsmouth, Shannon Reed
NE, Polk, Delaney Carlstrom
NE, Polk, Emily McNaught
NE, Ponca, Kortney Fethkenher*
NE, Ponca, Kelsey Fields*
NE, Ponca, Sydni Hughes
NE, Ponca, Kathryn Meister
NE, Ponca, Shelby Rickett
NE, Ponca, Colson Watchorn Newbrey
NE, Prague, Roxanne Bergman
NE, Ralston, Michelle Mass*
NE, Randolph, Sarah Aschoff*
NE, Randolph, Mollie Lemmons
NE, Randolph, John Munter*
NE, Randolph, Carlie Nordhues
NE, Randolph, Logan Nordhues*
NE, Randolph, Noah Scott
NE, Randolph, Kylie Thelen
NE, Randolph, Carlee Thies
NE, Ravenna, Haleigh Adams-Salaberrios
NE, Ravenna, McKenna Gross
NE, Raymond, Peyton Davis
NE, Raymond, Clare Hornung
NE, Riverdale, Lauren Seger
NE, Roca, Bailey Fortune*
NE, Rogers, Kelly Cech
NE, Rogers, Nolan Healy*
NE, Rosalie, Baylie Reil
NE, Rosalie, Gabriella Wilson
NE, Royal, Levi Stacken*
NE, Saint Edward, Jonah Micek
NE, Saint Paul, Valaree Busse
NE, Saint Paul, Grace Jerabek*
NE, Saint Paul, Sydney Wells*
NE, Sargent, Corinne Grint
NE, Sargent, Abigail Olson
NE, Schuyler, Noah Beebe
NE, Schuyler, Bethany Black*
NE, Schuyler, Lizbeth Chirino-Valora*
NE, Schuyler, Zachary Chromy
NE, Schuyler, Kyle Jedlicka
NE, Schuyler, Kellie Kroeger
NE, Schuyler, Mylissa Krupka
NE, Schuyler, Tyanna Pena-Marino
NE, Schuyler, Alexis Wilch*
NE, Schuyler, Allen Zrust
NE, Scribner, Micah Schut*
NE, Seward, Gillian Daniel
NE, Seward, Megan Dworak*
NE, Seward, Sydney Erickson*
NE, Seward, Jaycie Germer
NE, Seward, Mitchell Hochstein
NE, Seward, Hunter Jensen
NE, Seward, Caleb Meyer
NE, Shelby, Rylee Branting*
NE, Shelton, Kathleen Juhl*
NE, Shickley, Courtney Kamler
NE, Shickley, Nicole Swartzendruber*
NE, Silver Creek, Madelyn Rinkol
NE, Silver Creek, Jamison Urkoski
NE, South Sioux City, Lizbeth Bustos-Salcido*
NE, South Sioux City, Alexis Camarillo
NE, South Sioux City, Rony Cambara
NE, South Sioux City, Daniel Cancino
NE, South Sioux City, Araceli De Anda Gallegos*
NE, South Sioux City, Kimberly DeLaO
NE, South Sioux City, Kendall Gill
NE, South Sioux City, Benjamin Grage
NE, South Sioux City, Michael Hansen
NE, South Sioux City, Dalton Klein*
NE, South Sioux City, John Klemmensen
NE, South Sioux City, Austin Lambert
NE, South Sioux City, Karen Leal
NE, South Sioux City, Roberto Leal Jr
NE, South Sioux City, Spencer Leiting
NE, South Sioux City, Zachary Lesher
NE, South Sioux City, Fernando Lopez Bribiesca
NE, South Sioux City, Herlinda Magana-Silva
NE, South Sioux City, Ariana Martinez
NE, South Sioux City, Sara McFee
NE, South Sioux City, Alexis Munoz
NE, South Sioux City, Sara Navarro Martinez
NE, South Sioux City, Kelsey Ogden
NE, South Sioux City, Shelbee Van Berkum*
NE, South Sioux City, Jesus Villicana
NE, Spalding, Madalynn Haschke
NE, Spalding, Sarah Turner
NE, Spencer, Chase Harmon*
NE, Springfield, Heather Ernst*
NE, Stanton, Jessie Brandl*
NE, Stanton, Samuel Christiansen
NE, Stanton, Adam Dover
NE, Stanton, Dylan Glaser
NE, Stanton, Isaac Glaser
NE, Stanton, Katlin Harm
NE, Stanton, Britanni Sothan
NE, Staplehurst, Jacee Wiesen
NE, Sterling, Austin Buss
NE, Sterling, Joshua Masur
NE, Sterling, Haley Pella
NE, Sterling, Cameron VanGroningen
NE, Stromsburg, Alexis Eller
NE, Stromsburg, Kjell Marsden*
NE, Stromsburg, Treva Nielson*
NE, Stromsburg, Taylor Ostrom
NE, Stromsburg, Taylor Rystrom
NE, Stuart, Emma Krysl
NE, Stuart, Conner Paxton
NE, Stuart, Jaden Schafer*
NE, Sutton, Makyah Calkins*
NE, Sutton, Andrew Christ*
NE, Sutton, Garrett Leach
NE, Sutton, Kaitlyn Winter
NE, Sutton, Whitney Winter*
NE, Syracuse, Kayla Arnold*
NE, Table Rock, Luis Estrella*
NE, Tecumseh, Bailey Kahler
NE, Tekamah, Ashley Bohannon
NE, Tekamah, Cody Elliott
NE, Tekamah, Matthew Gross
NE, Tekamah, Marin Jetensky*
NE, Tekamah, Shyenne Langley
NE, Tekamah, Gabrielle Mercier
NE, Tekamah, Brandon Schram
NE, Tilden, Shelby Cakebread
NE, Trenton, Laynee Merrill
NE, Trenton, Amanda Mote
NE, Ulysses, Annikka Klement
NE, Ulysses, Sidney Soukup
NE, Ulysses, Luke Stara
NE, Unadilla, Jaysa Zoller
NE, Utica, Brooklyn Gierhan*
NE, Valentine, Reganne Schrunk
NE, Valley, Parker Castleman
NE, Valley, Brett Hilbers*
NE, Verdigre, Jace Forker*
NE, Verdigre, Alexis Hrbek
NE, Verdon, Ciara Catlin
NE, Wahoo, Kelsie Cada*
NE, Wahoo, Hadley Chvatal*
NE, Wahoo, Halle Hiemstra
NE, Wahoo, June Johnson
NE, Wahoo, Elly Larson
NE, Wahoo, Morgan Marotz
NE, Wahoo, Elizabeth Swanson*
NE, Wakefield, Cole Bathke
NE, Wakefield, Rachel Brudigam
NE, Wakefield, Zoe Conley*
NE, Wakefield, Jeffrey Demke
NE, Wakefield, Devan Henschke
NE, Wakefield, Jennifer Lopez*
NE, Wakefield, Juana Lopez
NE, Wakefield, JoAnne Lundahl*
NE, Wakefield, Jasmine Martinez
NE, Wakefield, Savannah Nelson
NE, Wakefield, Alejandra Orona*
NE, Wakefield, Josephine Peitz
NE, Wakefield, Katelyn Pommer*
NE, Wakefield, Antonio Sarmiento
NE, Wakefield, Kaya Stark
NE, Walthill, Kariden Briggs*
NE, Walthill, Brandon Lewis
NE, Walthill, Alexia Schmedding
NE, Walthill, Anabel Villanueva
NE, Walthill, DeAndre Webster
NE, Waterbury, Hailey Bellows
NE, Waterloo, Lily Janke
NE, Wauneta, Lanee Nordhausen
NE, Wausa, Jordan Booth
NE, Wausa, Mackenzie Eskey
NE, Wausa, Ruth Johnson
NE, Wausa, Tanner Johnston
NE, Wausa, Tyson Kaiser*
NE, Wausa, Tom Lundberg
NE, Wausa, Tanya McFarland*
NE, Wausa, Tara Munter*
NE, Wausa, Elena Rosberg
NE, Wausa, Michaela Timmerman
NE, Wausa, Dawson Wamberg
NE, Waverly, Alexander Clifton
NE, Waverly, William Draper
NE, Waverly, Alexis Heaton
NE, Wayne, Koffi Regis Adohinzin*
NE, Wayne, Madison Andera
NE, Wayne, Kaleb Anderson
NE, Wayne, Abigail Ankeny
NE, Wayne, Morgan Barner*
NE, Wayne, Claire Barnes*
NE, Wayne, Timothy Bartz*
NE, Wayne, Meghan Battles*
NE, Wayne, Hannah Belt*
NE, Wayne, Rylee Bessmer
NE, Wayne, Issa Bissiri
NE, Wayne, Alexis Blum
NE, Wayne, Casey Brentlinger*
NE, Wayne, Nathan Burrows
NE, Wayne, Halie Chinn
NE, Wayne, Dannica Chrisman
NE, Wayne, Obinna Chukwuma
NE, Wayne, Skylar Cooper*
NE, Wayne, Phimwanala Danladi
NE, Wayne, Kidus Degefu
NE, Wayne, Bethany Essink
NE, Wayne, Guadalupe Estrada
NE, Wayne, Jack Evetovich*
NE, Wayne, Heaven Ewerdt
NE, Wayne, Miranda Fehringer
NE, Wayne, Brianna Forman
NE, Wayne, Owen Frideres
NE, Wayne, Paris George*
NE, Wayne, Ashten Gibson*
NE, Wayne, Daniel Greenwald*
NE, Wayne, Sarah Greenwald*
NE, Wayne, Katelyn Grone
NE, Wayne, Kylie Hammer
NE, Wayne, Jayle Hinkle
NE, Wayne, Kiara Hochstein*
NE, Wayne, Molly Hoskins
NE, Wayne, Brittney Hunke
NE, Wayne, Ethan Jareske*
NE, Wayne, Symphony Jareske*
NE, Wayne, Trey Jareske*
NE, Wayne, Kimberly Johnson
NE, Wayne, Morgan Keating
NE, Wayne, Chloe Kirschenmann
NE, Wayne, Jewel Kneifl
NE, Wayne, Audrey Knoell*
NE, Wayne, Mackenzie Lamp
NE, Wayne, Mason Lee
NE, Wayne, Hannah Leeper*
NE, Wayne, Grace Lindsay
NE, Wayne, Melinda Longe
NE, Wayne, Tyler Lutt
NE, Wayne, Megan Mandeville
NE, Wayne, Gabrielle Meyer
NE, Wayne, Jack Osnes
NE, Wayne, Meg Osnes*
NE, Wayne, Tyler Pecena
NE, Wayne, Tristan Perry
NE, Wayne, Jacob Powell
NE, Wayne, Chelsey Reifert
NE, Wayne, Aaron Reynolds
NE, Wayne, Brant Ridder
NE, Wayne, Isabelle Robinson*
NE, Wayne, Lindy Sandoz*
NE, Wayne, Joana Sato
NE, Wayne, Danica Schaefer*
NE, Wayne, Kecia Schenk
NE, Wayne, Jacob Sherman
NE, Wayne, Terran Sievers
NE, Wayne, Madison Stenka
NE, Wayne, Jasmine Stephens*
NE, Wayne, Jordan Swartz
NE, Wayne, Mekdelawit Tamirat
NE, Wayne, Marcus Tofflemire
NE, Wayne, Andrea Torres*
NE, Wayne, Morgan Vasa
NE, Wayne, Brenna Vovos
NE, Weeping Water, Allison Nissen
NE, West Point, Ellie Alfson
NE, West Point, Karen Christy
NE, West Point, Andrew Franzluebbers
NE, West Point, Andrew Guenther
NE, West Point, Brooke Haase*
NE, West Point, Hannah McGill*
NE, West Point, Jared Minnick
NE, West Point, Marcos Osorio Barrios
NE, West Point, Abigail Peterson*
NE, West Point, Blake Schroedter
NE, West Point, Eva Trujillo
NE, West Point, Mariana Urquidez*
NE, Western, Michelle Kotas*
NE, Wilber, Bridget Tranmer*
NE, Wilber, Kyle Williamson
NE, Winnebago, Jaralyn Bear
NE, Winnebago, Jennifer Berridge
NE, Winnebago, Kellen Kelsey
NE, Winnebago, Tori Penn-Kennedy
NE, Winnetoon, Austin Burkhardt
NE, Wisner, Lauren Jacobsen*
NE, Wisner, Marisa Stoffel
NE, Wolbach, Shaylee Schumacher
NE, Wood River, Dakota Schroll*
NE, Wood River, Madison Thesenvitz
NE, Wymore, Jayme Ullman
NE, York, Abigail Geiger
NE, York, Emily Hackett
NE, Yutan, Shelby Fenner
NY, Oakfield, Rodolfo Rodriguez Mensing
PA, Newtown, Kimberley Masuko
RJ, Maricá, Paulo de Tarso Digenari da Silva Souza*
SD, Brandon, Noah Schlekeway
SD, Canova, Carolyn Koepsell*
SD, Chester, Abby Heberlee*
SD, Corsica, Alyssa Lau
SD, Dakota Dunes, Jacob Beaulieu
SD, Dakota Dunes, Jayden Mitchell
SD, Dallas, Andy McCance
SD, Elk Point, Emma Kelly*
SD, Mitchell, Emma Krause
SD, Sioux Falls, Nicholas Ahrendt
SD, Sioux Falls, Brittani Ludwig*
SD, Springfield, Christina Coffman*
SD, Tabor, Madison Hall*
SD, Yankton, Jessica DeGroff*
SD, Yankton, Shannon McDonald*
SD, Yankton, Amy Pierce*
SP, Piracicaba, Larissa Cantu*
TX, Fort Worth, Regan Ott*
TX, Granbury, Noah Burt
WA, Olympia, Zaiden Hernandez
WI, Cedarburg, Al'Tavius Jackson
WI, Turtle Lake, Hannah Urbanski
WY, Gillette, Megan Phillips*
WY, Gillette, Samantha Phillips