Published Monday, March 7th, 2022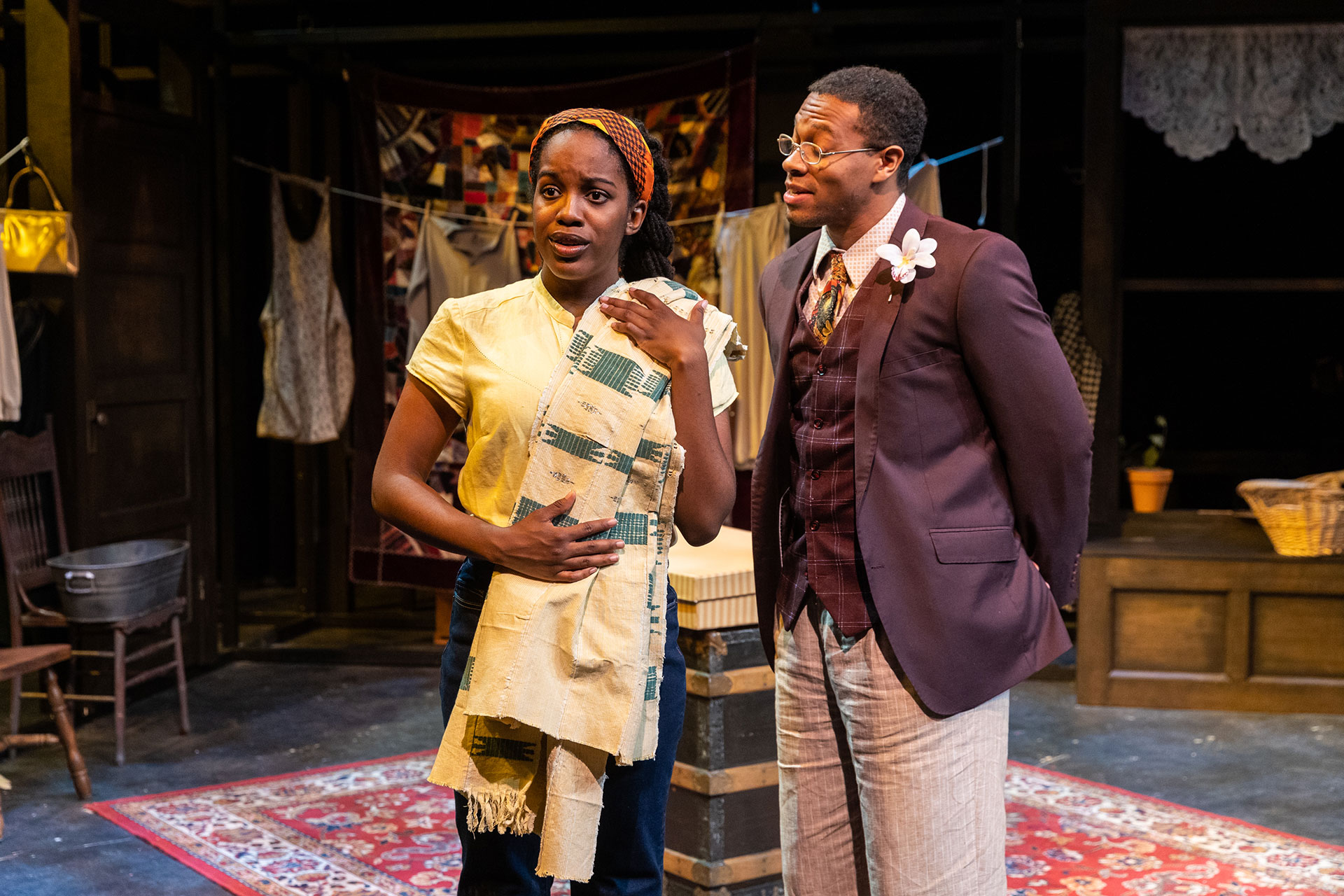 The Black and Gold Performing Arts Series presents "A Raisin in the Sun," produced by National Players from Olney, Md. The performance takes place at WSC April 4-5.
Hold onto dreams, no matter the difficulties. A strong message of perseverance rises from the stage during two theatre performances of "A Raisin in the Sun" at Wayne State College. The performance is at 7:30 p.m. Monday, April 4, and Tuesday, April 5. Both performances take place in the Black Box Theatre.
A part of the WSC Black and Gold Performing Arts Series, "A Raisin in the Sun" is produced by National Players from Olney, Md. National Players is America's longest-running touring theatre company and is entirely self-contained and self-sustaining. As true "theatre-makers," ensemble members act and serve as stagehands, electricians, truck drivers, wardrobe crew, and more.
Set "sometime between World War II and now," "A Raisin in the Sun" by playwright Lorraine Hansberry explores themes of family dreams. The Youngers, a Black American family living in Chicago's South Side, are mourning the loss of their patriarch, Big Walter. With his death comes a life-changing insurance payout of $10,000.
"I hope audiences walk away from 'Raisin' with an understanding of how fraught dreams can be for families struggling against systemic racism," explains director Christopher Michael Richardson. "Even at Hansberry's joyous conclusion, the Youngers, and other families like them, will have to continue fighting to keep their dreams alive. May their tenacity in the face of adversity inspire us all to boldly strive towards our own dreams and help others towards theirs along the way."
Tickets are $8 per person, with free admission for WSC students, faculty, and staff. Tickets are required for admittance. Reserve your seat today by visiting wsc.universitytickets.com. Seating is limited. Masks are required. Attendees must be seated five minutes before each performance. Late admittance and ticket sales at the door will not be available. The play runs about 1 hour, 45 minutes with intermission.
For more information or help obtaining tickets, please contact Dr. Melissa Derechailo at 402-375-7480.