Published Monday, August 30th, 2021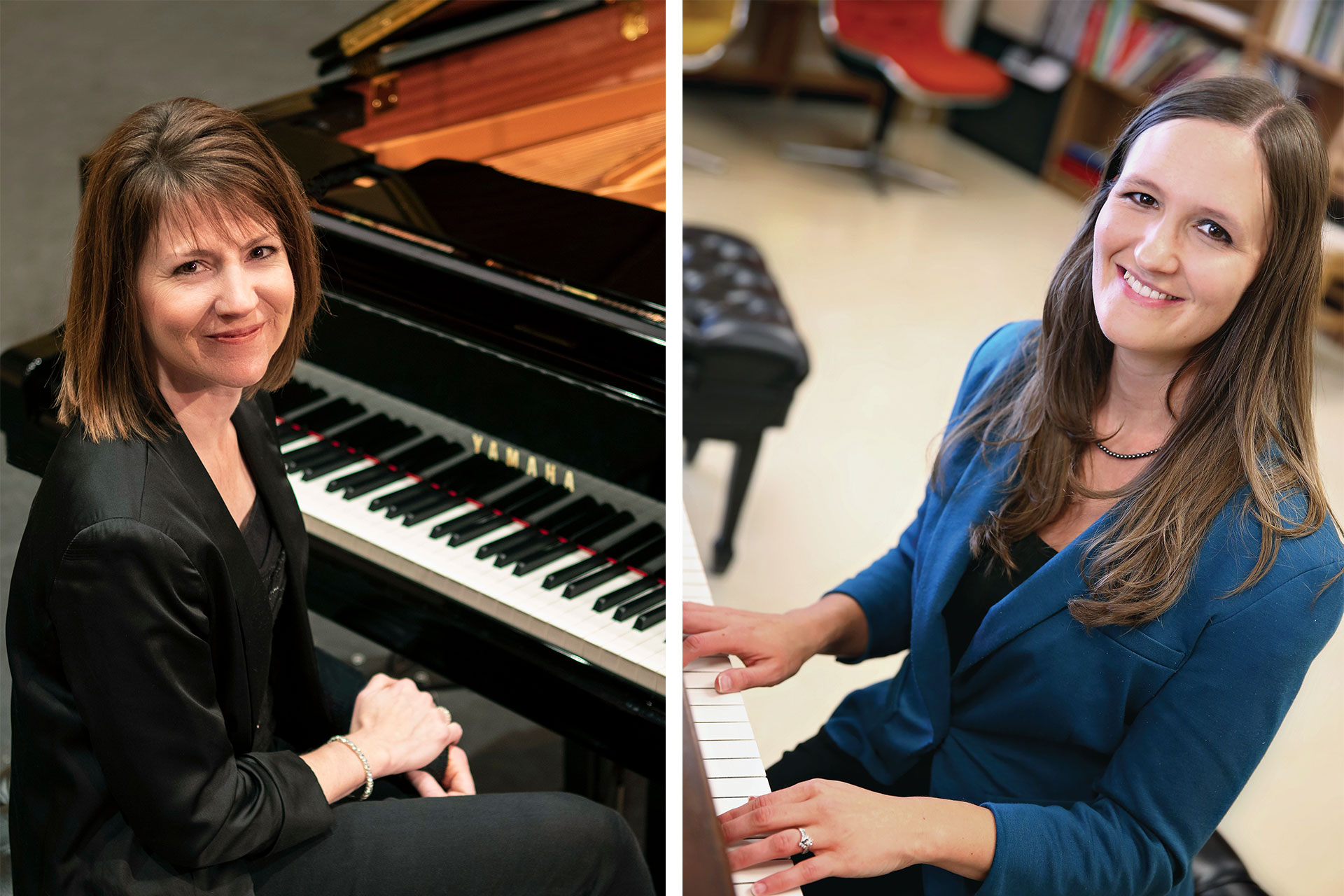 Performance by Dr. Angela Miller-Niles and Shelly Armstrong is at 7:30 p.m. Sept. 20 in Ley Theatre.
Musical compositions for two pianos are rare. Two-piano works by female composers are even more uncommon. The Wayne State College concert Piano Duo: Music by Women pays tribute to gifted female composers Monday, Sept. 20, at 7:30 p.m. in Ley Theatre. Featured pianists include Dr. Angela Miller-Niles, professor of piano and Music Department chair, and Shelly Armstrong, WSC staff accompanist.
The concert is free and open to the public and will also be livestreamed. The program will be accessible by selecting the event from the Music Events list at www.wsc.edu/music.
"Compositions for two pianos have always sparked my interest," explains Miller-Niles. "Through research, I uncovered masterful compositions by women which simply haven't been heard enough. This concert brings some of these little-known gems to light."
Repertoire includes "Fantasia on Waltzing Matilda" by Miriam Hyde (Australian, 1913-2015), "Danza a media noche" by Dana Suesse (American, 1911-1987), and "Piano Concerto no. 1" by Zara Levina (Soviet/Jewish, 1906-1976). Hyde's composition is an exuberant production colored by the well-known tune "Waltzing Matilda." Suesse is often called the female George Gershwin. Translated as "dance at midnight," her work is a rumba for two pianos, with four hands. The Levina selection is a kaleidoscopic journey of powerful, sweeping chords; supple, expressive runs; and sharp, lyrical rhythms.
For more information, contact the WSC Department of Music at 402-375-7359.