Published Wednesday, February 3rd, 2021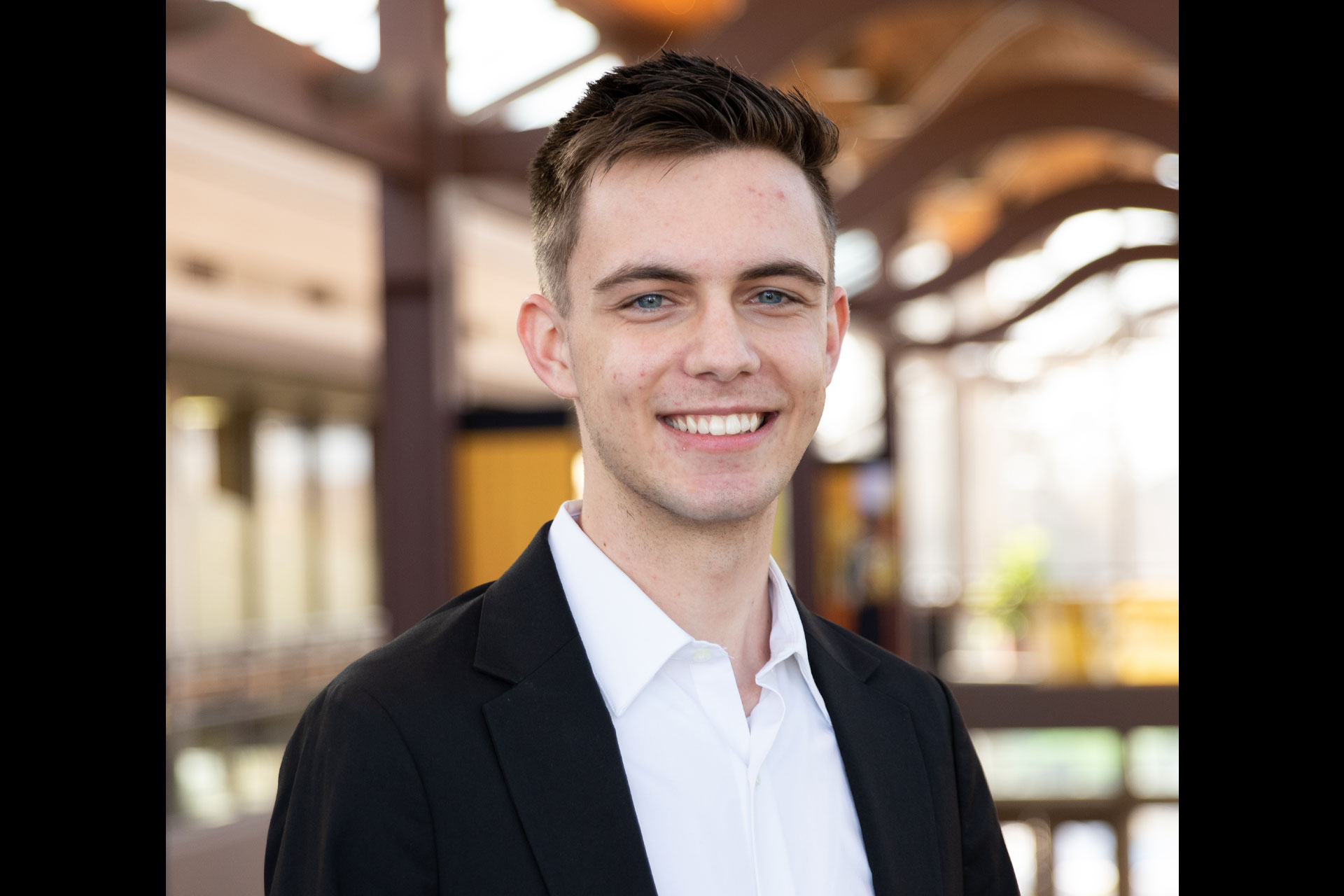 Jackson Richling, a junior majoring in business administration and Vice President of Student Senate, was selected as the trustee representing Wayne State College.
Governor Pete Ricketts has appointed Jackson Richling of Grand Island, Neb., Ruth Mencia of Grand Island, Neb., and Panashe Jacha of Elkhorn, Neb., to serve as student trustees on the Nebraska State College System Board of Trustees. They will serve a one-year term (2020-2021 academic year) and represent Chadron, Peru, and Wayne State College students.
"The Trustees value the insight and student perspective these young leaders bring to the Board, and it is my honor as Chair of the Board of Trustees to welcome the new Student Trustees," said Gary Bieganski, Chair of the Board of Trustees.
Jackson Richling – Wayne State College Student Trustee
Richling, a junior at Wayne State College, is majoring in business administration (marketing) and minoring in English. He has served as Student Senate Vice President, a member of Philomathean Honor Society, Week of Welcome ambassador, and Residence Hall Association Vice President. When asked about his role as a Student Trustee, Richling stated, "Being a Student Trustee gives me the ability to positively impact my campus community that I am immensely passionate about."
Richling is the son of Douglas and Pamela Richling of Grand Island.
Ruth Mencia – Chadron State College Student Trustee
Mencia, a junior at Chadron State College, is a double major in social work and general business and administration and minoring in human biology. She is the current chair of the Campus Activity Board and serves on the Student Senate executive board, activities fee board, and is treasurer of the Sports Medicine Club and Social Work Club. Mencia is also a PHEAST and Rural Health Opportunities Program scholarship recipient. Mencia stated in her application that "As student leaders, our responsibility exceeds advocating student concerns, but empowering student voices. Student leaders such as myself are merely catalysts to unlock the doors of campus improvement."
Mencia is the daughter of Angel Omar Mencia and Guadalupe Ochoa of Grand Island.
Panashe Jacha – Peru State College Student Trustee
Jacha, a junior at Peru State College, is majoring in psychology. Jacha is a member of the Student Senate, a librarian's aide, and athletic trainer's aide. When discussing his appointment, Jacha stated, "I want to be a student trustee because life is too short to live on the sidelines while others make decisions that affect how I and those around me live, and this opportunity will provide me with the tools to help my future alma mater be a place of endless opportunities for those who follow after me."
Panashe is the son of Stanford and Karen Tanyaradwa Jacha of Elkhorn.
The 2020-21 student trustees Konery Klueber of Chadron State College, Tyler Harms of Peru State College, and Amanda Jaixen of Wayne State College will work with the new student trustees to orient them until their new term begins in June.