Published Friday, January 22nd, 2021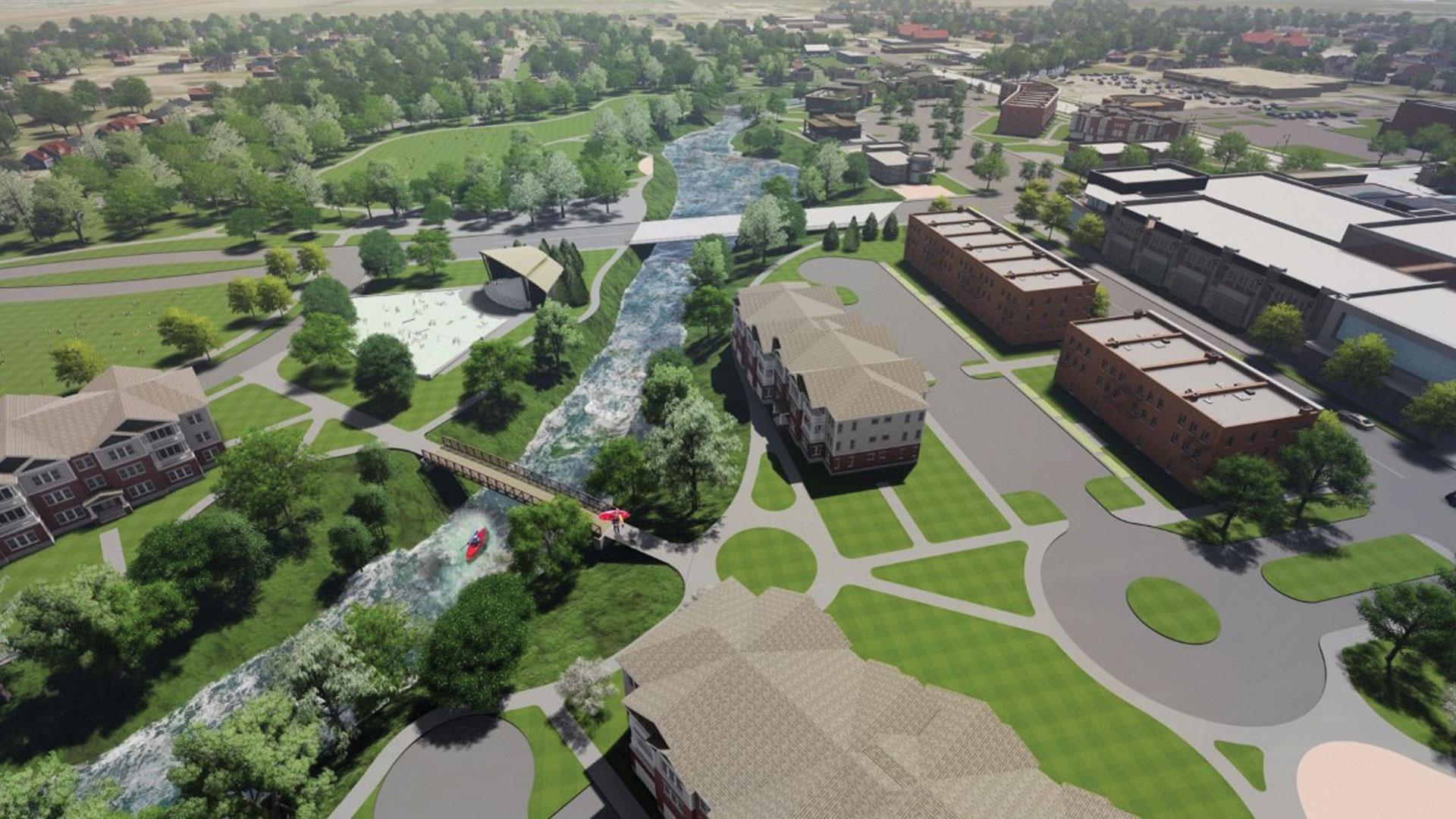 WSC also recently launched a new student chapter of the Collegiate Entrepreneurs Organization (CEO), providing fully funded memberships for Career Scholars Program students.
With the continued emphasis on career readiness for college students, now is the time for high school students to apply for Wayne State College's Growing Together Career Scholars Program. The college's innovative partnership pairs students with area businesses and industries to ensure students get a hands-on education that gives them an advantage as they enter the workforce. Heading into its second year, the program has recently expanded the eligible fields of study to include education (early childhood inclusive, elementary education, and special education) and industrial technology (construction management, drafting and design, manufacturing management, and safety management).
Students are urged to visit www.wsc.edu/growtogether to begin the application process. High school students must apply by Feb. 1 for a slot in the competitive program. Candidates will be selected for interviews once the applications have been reviewed by the selection committee. Candidates must be passionate about earning a degree in one of the eligible fields and committed to living in Northeast Nebraska.
In addition to the experiential learning, skill-building workshops, career-readiness activities, and generous scholarships, Wayne State recently launched a new student chapter of the Collegiate Entrepreneurs Organization (CEO), providing fully funded memberships for students in the Career Scholars Program. One of the direct benefits of the CEO chapter is the regional business competition, which will give WSC students the opportunity to compete in a business pitch competition. Winners of the regional competition will qualify to compete at the Global Conference in November for more than $25,000 in cash prizes.
"Our students are embracing the challenge to take our community and businesses to the next level of sustainable success," said Dr. Trish Kolterman, assistant professor of business, who will lead the CEO efforts at Wayne State. "We invite business owners and community leaders to join us on our entrepreneurial journey by serving as mentors to our students, giving on-campus presentations, or developing cooperative education opportunities. The future is now, and our students are ready to take the lead."
The CEO chapter brings together many components of the educational experience to provide WSC career scholars an additional creative outlet to prepare for the workforce. The Growing Together Career Scholars program, an Aksarben workforce initiative, provides scholarships ranging from $2,000-$15,000 per year for four years to cover tuition, fees, room, and board at WSC. The program emphasizes learning by doing and culminates with a senior year cooperative education experience in which students work up to 30 hours per week for a Norfolk area business while earning 18 credit hours and living in the downtown Norfolk area.
"The CEO semester amplifies the career readiness of our Growing Together Career Scholars by adding an entrepreneurial skill set that can cross any discipline and be applied in any industry," said Dr. Michael Keibler, executive director of Cooperative Education and Industry Liaison at Wayne State. "Students will have an opportunity to be mentored by business owners, collaborate with like-minded students on a regional and national level, and, most importantly, apply their skills from classroom learning to real-world opportunities as an entrepreneur."
The students in Wayne State's new CEO chapter will join more than 16,500 members at more than 250 colleges and universities, as CEO strives to encourage and support members to dream big and launch a business. Students will spend a semester learning aspects of entrepreneurship through team-based activities. Students will complete the semester with an opportunity to attend the Midwest Regional Conference in Omaha in April to network with like-minded entrepreneurs and to learn from nationally known business leaders in technology, social media, and product development.
Eligible fields of study for Wayne State's Career Scholars program:
Business Administration
Accounting
Agribusiness
Economics
Finance
Human resource management
Management
Marketing
Office administration
Public accounting
Education
Information Technology
Computer science
Integrated technology support
Networking and cyber security
Programmer/analyst
Web analyst
Industrial Technology
Construction management
Drafting and design
Manufacturing management
Safety management
Mass Communication
Electronic Media
Journalism
The CEO Chapter at Wayne State College will meet monthly to discuss entrepreneurship ideas, to discover the exciting world of business development, and to network with local business owners and leaders.
For additional information about the chapter or to discover networking events for students and businesses, please contact Dr. Michael Keibler at mikeibl1@wsc.edu or Dr. Trish Kolterman at trkolte1@wsc.edu.