Published Wednesday, September 2nd, 2020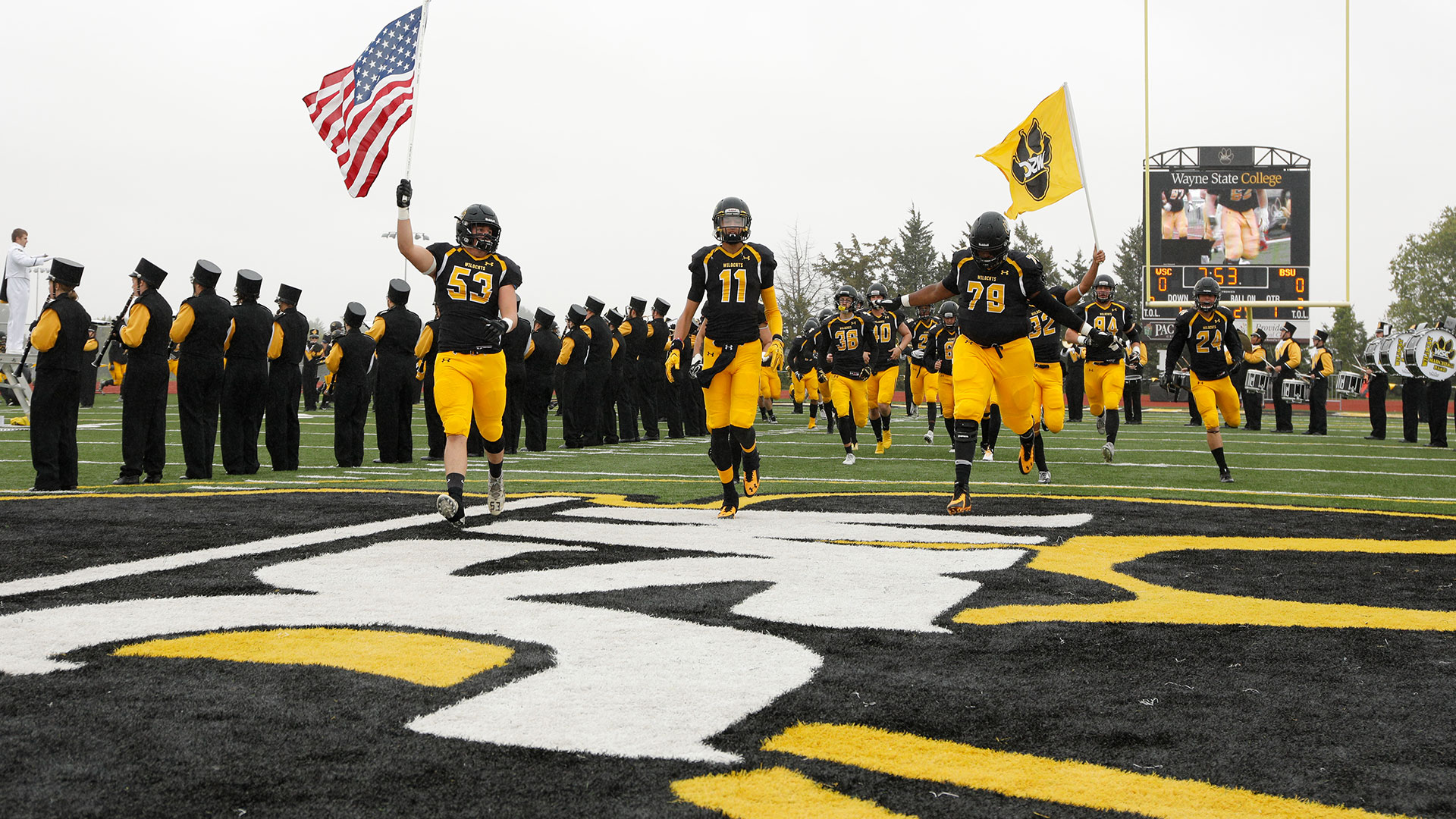 Several events have been postponed for spring or the next Homecoming celebration. Others have been canceled or modified.
Due to the continuing COVID-19 pandemic and Wayne State's commitment to provide a safe and welcoming community for our students, staff, and faculty, the Wayne State Foundation has made the decision to cancel/postpone all alumni events for Homecoming 2020. While disappointing, we know this is the most responsible choice for protecting our students and community.
The Northern Sun Intercollegiate Conference recently announced the cancelation of fall championships and suspension of all athletic competitions through the end of December. After weeks of monitoring the national landscape along with countless hours of deliberation, the NSIC leadership ultimately came to this decision, which was incredibly difficult, but was sincerely made with the health and safety of all campuses in mind.
Please take note of the following schedule changes for our Homecoming events:
Annual Trustee Meeting: The Annual Trustee Meeting will be held at its regularly scheduled time, Friday, Oct. 2, 2020, at 1:30 p.m. via Zoom. Invites and instructions will be sent to all trustees.
Hall of Fame Social and Banquet: The Athletic Hall of Fame Awards Banquet will be rescheduled for Spring 2021 in conjunction with Wildcat Athletic events (if COVID-19 health and safety measures allow).
Scholarship Luncheon: The Student-Donor Scholarship Luncheon that takes place during Homecoming each year will be held in Spring 2021 (if COVID-19 health and safety measures allow).
Outstanding Alumni Social and Banquet: Our Outstanding Alumni Award recipients will be honored at next year's banquet during Homecoming 2021.
Honored Classes Brunch: The Wayne State classes of 1960, 1970, and 1980 celebrating their 40-, 50-, and 60-year reunions this year will be honored next year at Homecoming 2021.
Theta Phi Alpha Reunion: The Theta Phi Alpha Reunion will tentatively be rescheduled for the spring in conjunction with a spring formal. More details and final plans will come at a later time.
Student Activities: Though all Homecoming festivities have been postponed until 2021, other programs and activities are still happening through the Student Activities Office. Please like the Student Activities Board on Facebook, Instagram, and Twitter at "WSC SAB" to stay updated on events.
Homecoming Parade and Band Day: The Homecoming parade has been canceled, but plans are still in the works for a possible Marching Band Competition this fall. Visit the Music Department for updates.
Planetarium Shows: Planetarium shows will still be taking place on Friday, Oct. 2, and Saturday, Oct. 3. Visit the planetarium for a list of shows and times.
Affinity Reunions: The following affinity reunions will be celebrated at next year's Homecoming:

Lambda Pi Eta 20th Anniversary Reunion
Carhart Math and Science Alumni Reunion
Study Abroad Reunion
Run for the Paw Virtual 5K
Join us for the first Run for the Paw Virtual 5K to support Wayne State Athletics! Due to COVID-19, this event will be hosted virtually in 2020, during the week of Sept. 27 through Oct. 3, with the hopes of making this an annual event on campus in future years.
Stay tuned for future Homecoming updates at www.wsc.edu/alumni or at www.wsc.edu/homecoming. Thank you for your continued support to Wayne State! Be well and stay safe.
Go Cats!
Contact
Kevin Armstrong
CEO, Wayne State Foundation
kearmst1@wsc.edu
402-375-7534