Published Thursday, August 20th, 2020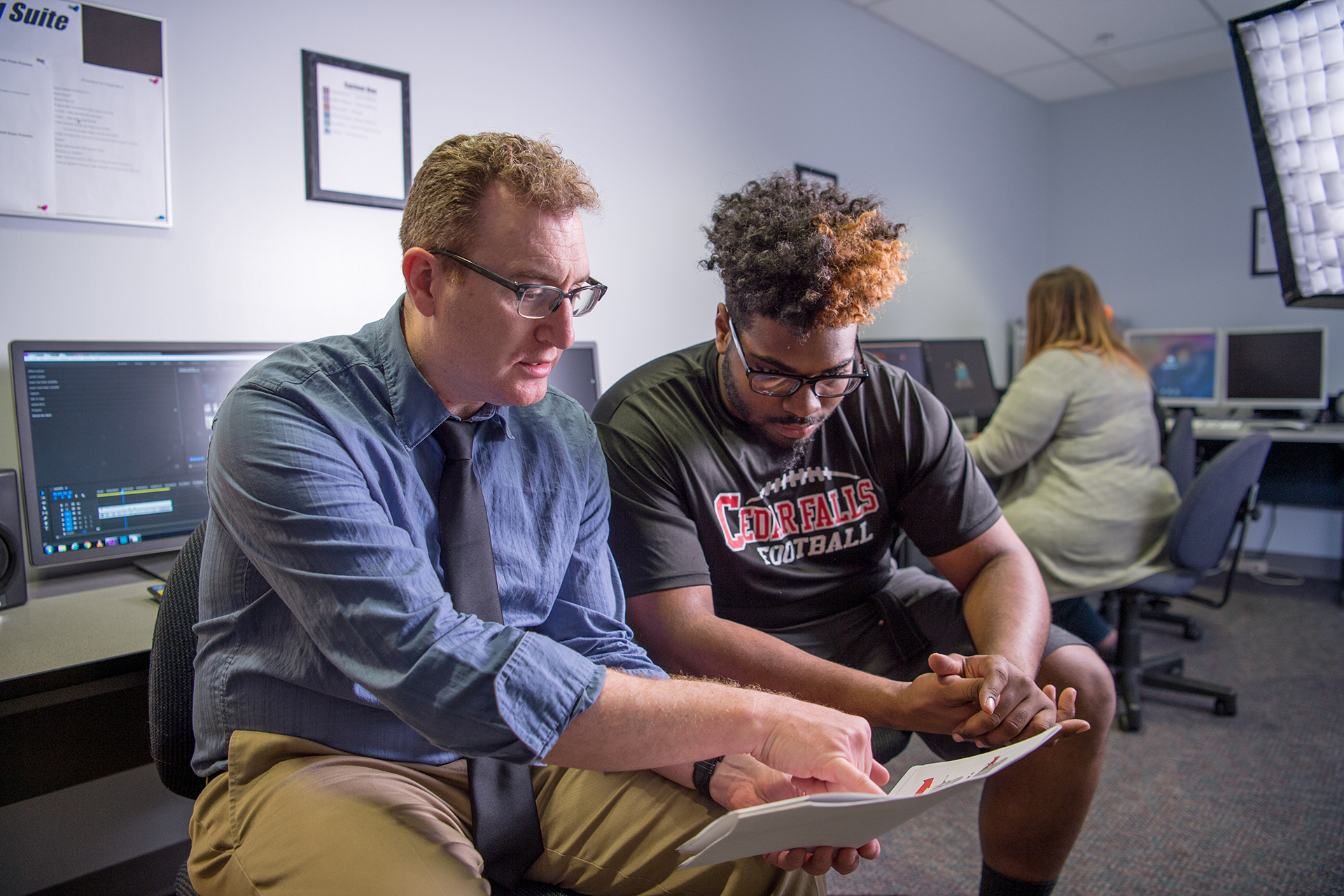 Dr. Michael White's "Ever Fallen" and "The Ghost in Her" were recently honored at the 29th annual ceremony.
Dr. Michael White, assistant professor of mass communication and film advisor at Wayne State College, collected three awards at the 29th Annual Iowa Motion Picture Awards (IMPA) held via Zoom on Aug. 8.
"Ever Fallen," White's first full-length feature film that premiered last October at the Majestic Theatre in Wayne, won the Award of Excellence in the Screenplay (Produced) category and the Award of Achievement in the Live Action Entertainment – Long Form (Under $50K) category. The main cast members included WSC student Shelby Hagerdon of Smithland, Iowa, who played Julie Page. She is now a senior majoring in history and film production and theory.
"The Ghost in Her," a 13-minute film about a cynical rebel facing a former girlfriend, won the Award of Achievement for the Live Action Entertainment – Short Form category. The film was produced in 2019.
View all the nominees and category winners.
"I'm thankful to the IMPA for acknowledging the hard work of the cast and crew who worked on these films," said White. "It's a wonderful honor, and I'm thankful to be part of the independent film movement in the Midwest."
Wayne State offers a variety of programs in the communication arts field, including agricultural communication and leadership, communication studies, electronic media, journalism, and organizational leadership and public relations, along with minors in digital film production, online and social media, and promotion and media.
"I am so fortunate to foster the next generation of filmmakers and help them find their voice," said White. "Advising the Hot Attic Film School is an adventure every day. From teaching screen writing, being on set, developing surround sound, doing animation, editing, there are just so many paths students can take. It's really rewarding work, seeing the student grow not just as filmmakers but artists too.
"I'm glad we can offer these types of professional film experiences for students. It makes our film program not only affordable and accessible, it gives real-world, on-set experiences on a feature film that students just don't get in this part of the country."
White's next film, "To Live Again," will premiere Sept. 15 at the Majestic Theatre in Wayne.