Published Wednesday, June 24th, 2020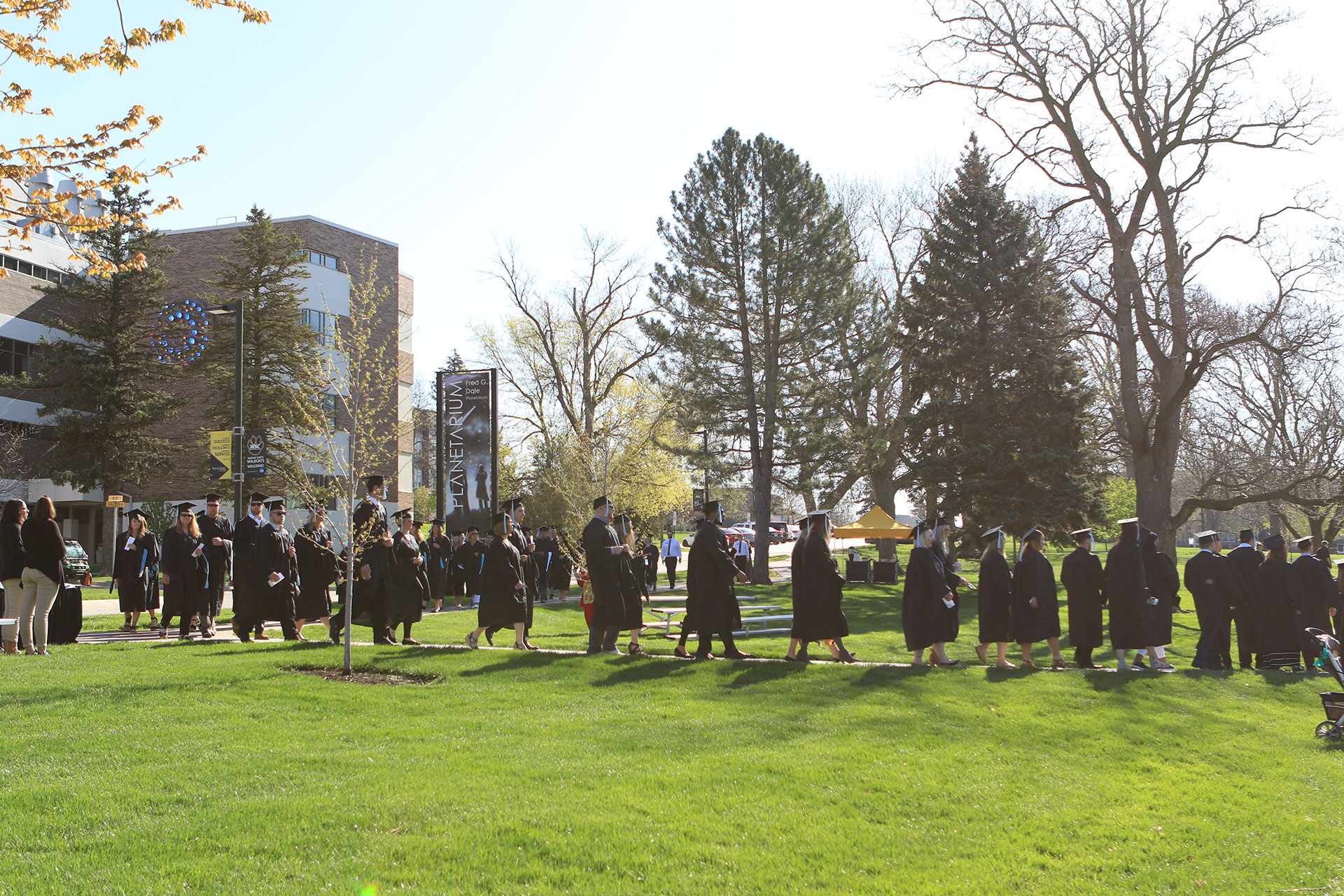 Wayne State regrets to announce it will not hold a summer ceremony for spring graduation, due to COVID-19 complications and restrictions.
The following is a message from President Marysz Rames:
Dear Wildcats,
Due to continued complications regarding COVID-19, Wayne State has regretfully ended efforts to host an in-person commencement ceremony this summer for our spring 2020 graduates. Many factors played a part in the college's decision, especially those that affected attendance, decorum, and tradition.
Restrictions and guidance regarding crowd sizes would have meant moving the ceremony to Memorial Stadium from the traditional Willow Bowl site. Additionally, logistics would have required limiting the attendance of faculty, staff, family members, and guests. This would have required the college to host multiple ceremonies to accommodate everyone.
In light of this cancellation, we are extending the invitation to you to return to Wayne State to take part in a commencement ceremony of your choosing on any spring or winter graduation date in the future. We ask that you provide us with 30 days' notice before the event so we can plan for your participation. You will be recognized during the ceremony you attend.
I ask you to hold on to your caps, gowns, and honors cords (any cords you have not yet received in the mail will be mailed to you soon) to be ready to walk in a future ceremony at the College. We regret this cancellation, but we are excited at the thought of welcoming you back to campus in the future.
Sincerely,
Marysz Rames
President, Wayne State College