Published Friday, May 15th, 2020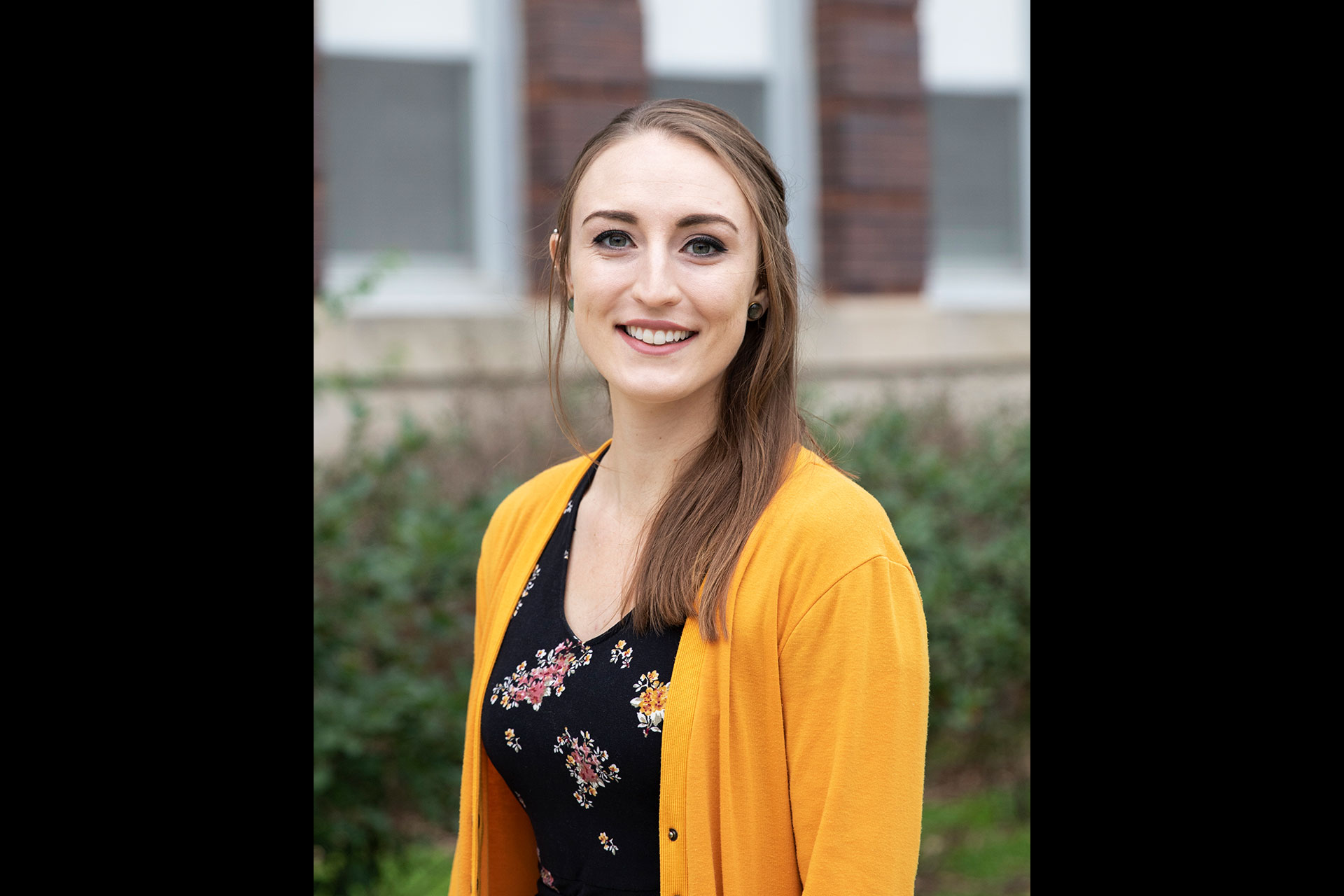 The Professional Counselor, the official electronic journal of the National Board for Certified Counselors, chose Wayne State College professor Dr. Alison Boughn for the annual nationwide award.
TPC received entries for the seventh annual Dissertation Excellence Award from across the United States. After great deliberation, the TPC editorial board committee selected Alison M. Boughn to receive the 2020 Dissertation Excellence Award for her dissertation, "Child Psychological Maltreatment."
Alison M. Boughn, PhD, NCC, ATR-BC, LPC (South Dakota), LMHC (Iowa), TF-CBT, QMHP, earned a Bachelor of Fine Arts in painting from the University of South Dakota (2013), a Master of Science in mental health counseling and a Master of Science in art therapy counseling from Emporia State University (2015). In 2019, she was awarded a Doctor of Philosophy in counselor education and supervision from the University of South Dakota. Dr. Boughn is an assistant professor at Wayne State College and the interim chair of the WSC Counseling Department. She is also a practicing clinician at the MercyOne Siouxland Child Advocacy Center (CAC) in Sioux City, Iowa, and the Family Education and Counseling Center in Yankton, S.D.
Dr. Boughn's research interests began with concerns facing first responders and their relationship with fatigue and stress. She facilitated an art therapy project titled "Shots After Work" in 2013 with local law enforcement professionals integrating firearms and art-making into a therapeutic experience for participants. "Shots After Work" was shared on a national scale at the American Art Therapy Association's 47th Annual Conference in Baltimore, Maryland, in 2016. Combining her clinical and art therapy professional identities, Dr. Boughn's first responder work branched off into guest presentations with paramedic students and professionals during their educational and clinical training. The aim of these presentations was to implement awareness to the unique stresses first responders face in their professional and personal lives as well as to introduce self-care strategies.
Dr. Boughn practices trauma-focused art therapy and trauma-focused cognitive behavioral therapy with pediatric clients at the MercyOne Siouxland CAC. Her clients are typically involved in some form of child maltreatment case. She began her work here in 2016 where she developed trauma-focused mental health programming and policy as well as implementation of regular mental health screening procedures for all children entering the CAC. These screening processes provide evaluation for general trauma symptoms, sexual concerns, and suicidal ideations following a child's forensic interview process. The implementation of these assessment protocols led to the ability to provide earlier interventions for children to access mental health and crisis services.
Dr. Boughn's dissertation focus continues to be a critical aspect of her professional identity. Dr. Boughn has provided factual and expert testimony on child psychological maltreatment and recognizes the need for a comprehensive understanding of these experiences across professions, state and national laws, and varying cultural experiences. Dr. Boughn plans to continue her research goals by enhancing the integrity of the developed Psychological Maltreatment Inventory (PMI). Dr. Boughn hopes that the PMI may eventually act as a bridge between a child's experiences with psychological maltreatment and an adult's understanding of those experiences.
TPC looks forward to recognizing outstanding dissertations like Dr. Boughn's for many years to come.
This article and more information can be found on The Professional Counselor's website.