Published Friday, May 8th, 2020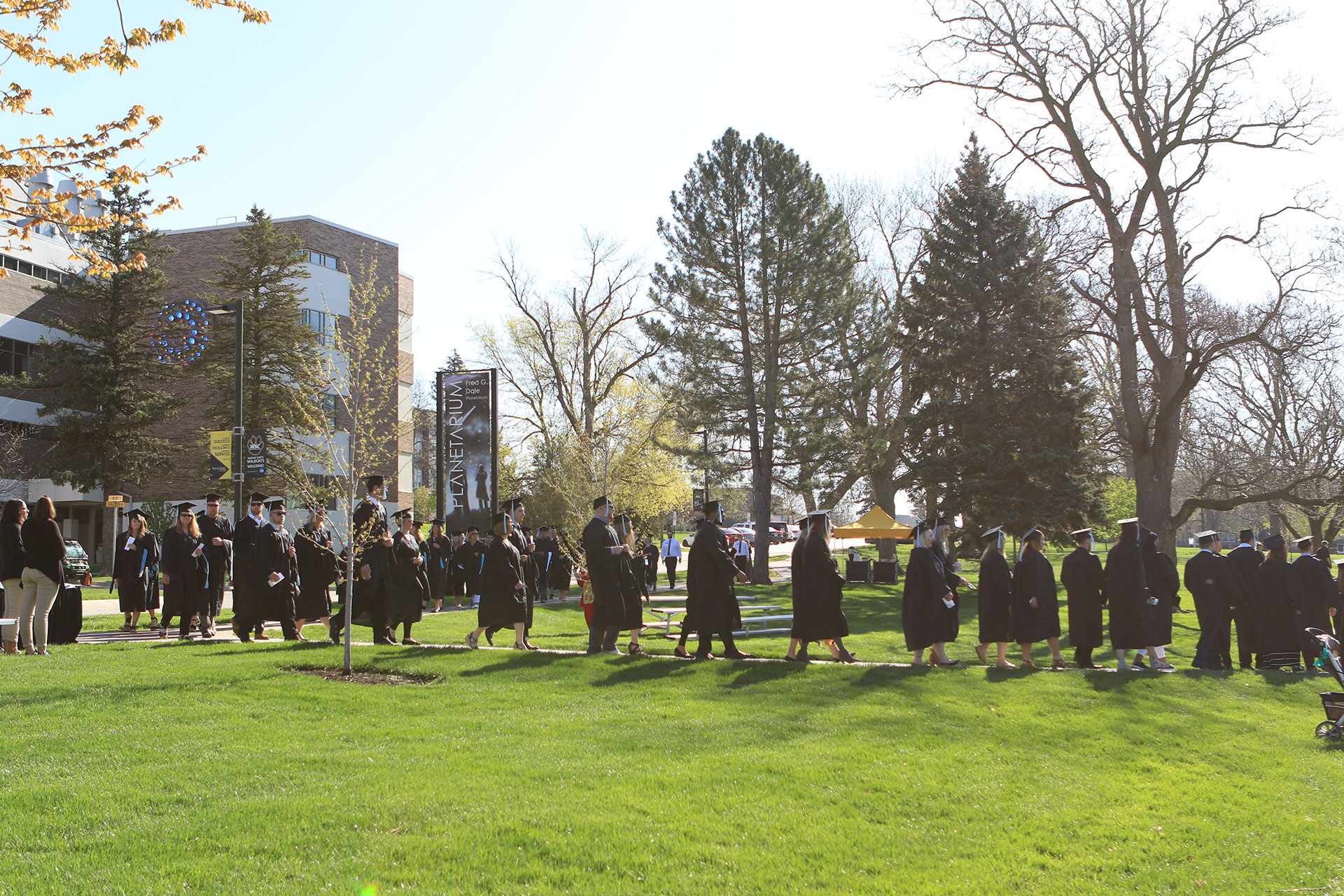 While the May 9 ceremonies have been postponed, 578 degrees are being conferred by President Marysz Rames.
While Wayne State is unable to hold the traditional commencement ceremonies for graduate and undergraduate students on May 9 in the college's historic Willow Bowl amphitheater, the College plans to host a ceremony for graduates later this summer, provided conditions permit the gathering.
To mark the occasion of spring graduation, the College asked graduation candidates to submit images to be used in a celebratory photo gallery. (Note: Not all graduates responded with a photo.)
View the Undergraduate Photo Gallery
View the Graduate Photo Gallery
The College extends the warmest congratulations to its newest alumni!
A total of 578 degrees are being conferred by President Marysz Rames. Those students receiving their degrees include 401 undergraduates and 177 graduate students of the college's Master of Science in Education, Master of Organizational Management, Master of Business Administration, and Education Specialist programs.
Wayne State asked five seniors to address graduates via the College's website for spring commencement: Nicholle Ann Edwards, a Summa cum Laude Elementary Education major from Homer, Neb.; Cory Frewing, a Summa cum Laude Geography major from Norfolk, Neb.; Maddie Grace Knobbe, a Magna cum Laude International Business major from West Point, Neb.; Alexandra Marie Linder, a Summa cum Laude Pre-K-12 Vocal Music Education major from Oakland, Neb.; and Morgan Sudbeck, a Magna cum Laude Speech Communication major from Hartington, Neb.
Watch President Rames confer the degrees and the commencement speakers give their remarks.
For more information, visit the graduation page.