Published Thursday, April 23rd, 2020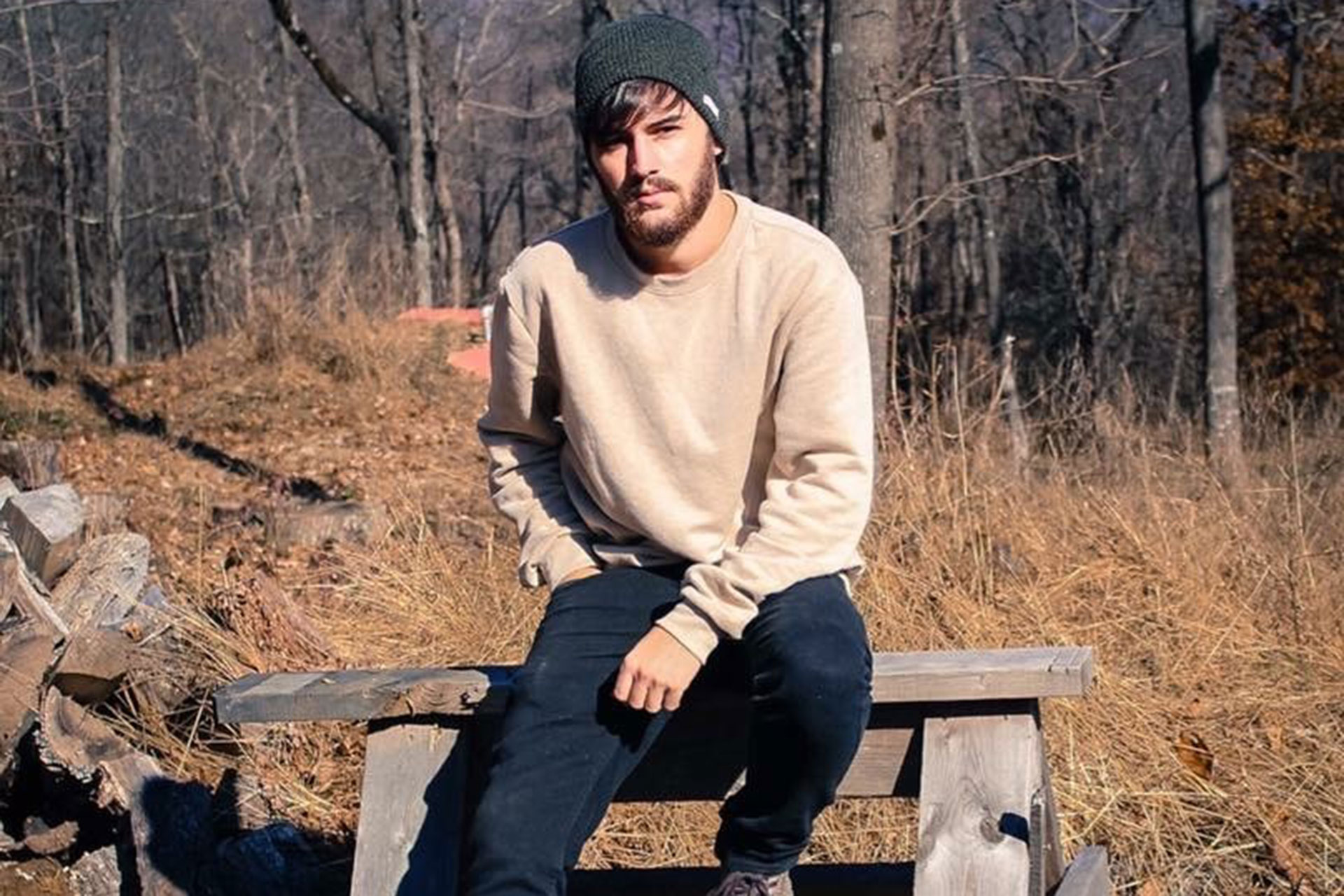 WSC will launch competitive eSports with a new arena in fall 2020.
Wayne State is proud to announce the hiring of Nick Sutton as the college's first eSports coordinator. The college's new eSports team will begin competition in the fall in collegiate eSports through the Eastern College Athletics Conference (ECAC). The new eSports team joins a robust collection of club sports and intramural activities that are strong components of the extracurricular experience at the college.
Learn More About eSports at WSC
Sutton, who was born in Omaha and moved around the world with his family due to his father's service in the United States Air Force, is coming to Wayne State from Radford University in Virginia, where he was founder of the university's eSports Club. He majored in recreation, parks, and tourism with a double concentration in outdoor recreation and leadership and special events and tourism at Radford. He will be pursuing a Master of Science in Organizational Management sport and recreation concentration at Wayne State.
"At Wayne State College I want to create an exciting and inclusive eSports community," Sutton said. "I plan on networking with staff and academic departments to excel in the areas of growth, recruitment, and student retention. This includes the implementation of eSports scholarships, community intramural leagues, and collaboration with surrounding high schools."
John Schwarte, who oversees intramural sports, club sports, and eSports at Wayne State as campus recreation coordinator, said the college has about 15 students who have shown strong interest in competing for the college this fall. He said Wayne State has been busy this spring coordinating the construction of Wayne State's eSports arena, The Den, which will be located in the Kanter Student Center. The arena will feature 12 high-end PCs and all the necessary accessories that the team will use for practice and competition, along with flat-screen television displays for spectator viewing during competitions.
"I am incredibly excited to bring Nick onto campus to be our first eSports graduate assistant," Schwarte said. "His experience building a collegiate eSports program and his competitive experience set him apart from all the other candidates. Nick is a driven individual who met and far exceeded my criteria in the hiring process."
"Upon completion of the eSports arena, I will be building and inspiring competitive teams of athletes who will be representing WSC in the ECAC eSports league," Sutton said. "My goals for these teams are to provide a healthy competitive eSports environment and give them a professional eSports experience during their time at WSC. I would like to see this become a top tier eSports program in the Midwest."
Sutton's experience in eSports started as a student at Radford University. Not only did he start Radford's club, he is currently completing an accredited internship solely focused on building a foundation for Radford to successfully launch a full scale eSports program. Sutton also worked with Radford High School to help them start an eSports program that now competes in the Virginia High School League.
"Rocket League was what started it all for me," Sutton said. "Rocket League is basically soccer with cars, but you can use the boosters on the back of your car to make acrobatic plays and score crazy goals from the air. I moved on from the collegiate leagues after my first year or so of competing."
Sutton's experiences have included playing for semi-professional teams across the U.S. He has played for Shattered Dreams eSports, ImPerium Gaming, and is currently signed with Tenacity Dragons eSports. He has competed among the top 1% of players in the game, placed in the top 150 teams in North America, and said he plans on playing in the Olympic qualifiers in 2021.
"My biggest achievement was bringing home the first eSports trophy to Radford," he said. "We had competed in a collegiate invitational Rocket League tournament at Shenandoah University among some of the biggest schools in Virginia. It was a life-changing experience for me. When we got to hold the trophy up, I knew that this is what I wanted to do for the rest of my life. Whether it be competing or working in the eSports industry, I knew I had found my passion."
"I still have room to improve, though, and do not plan on stopping anytime soon," Sutton continued. "After getting into more competitive communities, this has also allowed me to build relationships with other eSports organization owners who have showed me the ropes when it comes to running a professional organization."
Sutton will lead Wayne State's team in competition in games such as FIFA, Fortnite, Hearthstone, League of Legends, Madden, Overwatch, Rocket League, and Super Smash Bros Ultimate in ECAC and additional games offered competitively through other tournaments and leagues.
ECAC hosts a comprehensive eSports program that presently involves 23 schools fielding 107 teams in Divisions I, II, and III. The ECAC's eSports platform is expanding the geographic footprint of the conference nationally.
Intramurals and club sports are a strong part of the Wayne State experience. Nearly 700 students participated in intramural programs in 2019-20, and 150 students compete in club sports.
"This year we had the highest intramural participation numbers we have had in the last five years," Schwarte said. "From card games to yard games, we included new activities to gather more than just your typical group of college students who love the traditional sports such as sand volleyball, basketball, and football. We have worked hard to expand our horizon with what we offer, and this year we are going to add in more eSports events for the casual gamer. We are continually requesting feedback from our student population about what they would like to see."
Wayne State club sports include the new eSports team as well as wrestling, men's and women's rugby, coed curling, coed bowling, men's soccer, and men's volleyball.
"The beautiful thing about club sports is that you do not need experience to try out," Schwarte said. "Everyone is welcome to play on the team. A few notable mentions would be our women's rugby, curling, and wrestling clubs. Women's rugby has been thrashing opposing teams for 10 national championships, many of them back to back. Our curling program qualified for nationals this past spring for the first time since 2017. Wrestling, for the first time in their history, had two All-Americans this year."
Learn more about clubs and extracurricular activities at Wayne State.
Students interested in eSports should contact John Schwarte at 402-375-7481 or [email protected].