Published Tuesday, March 3rd, 2020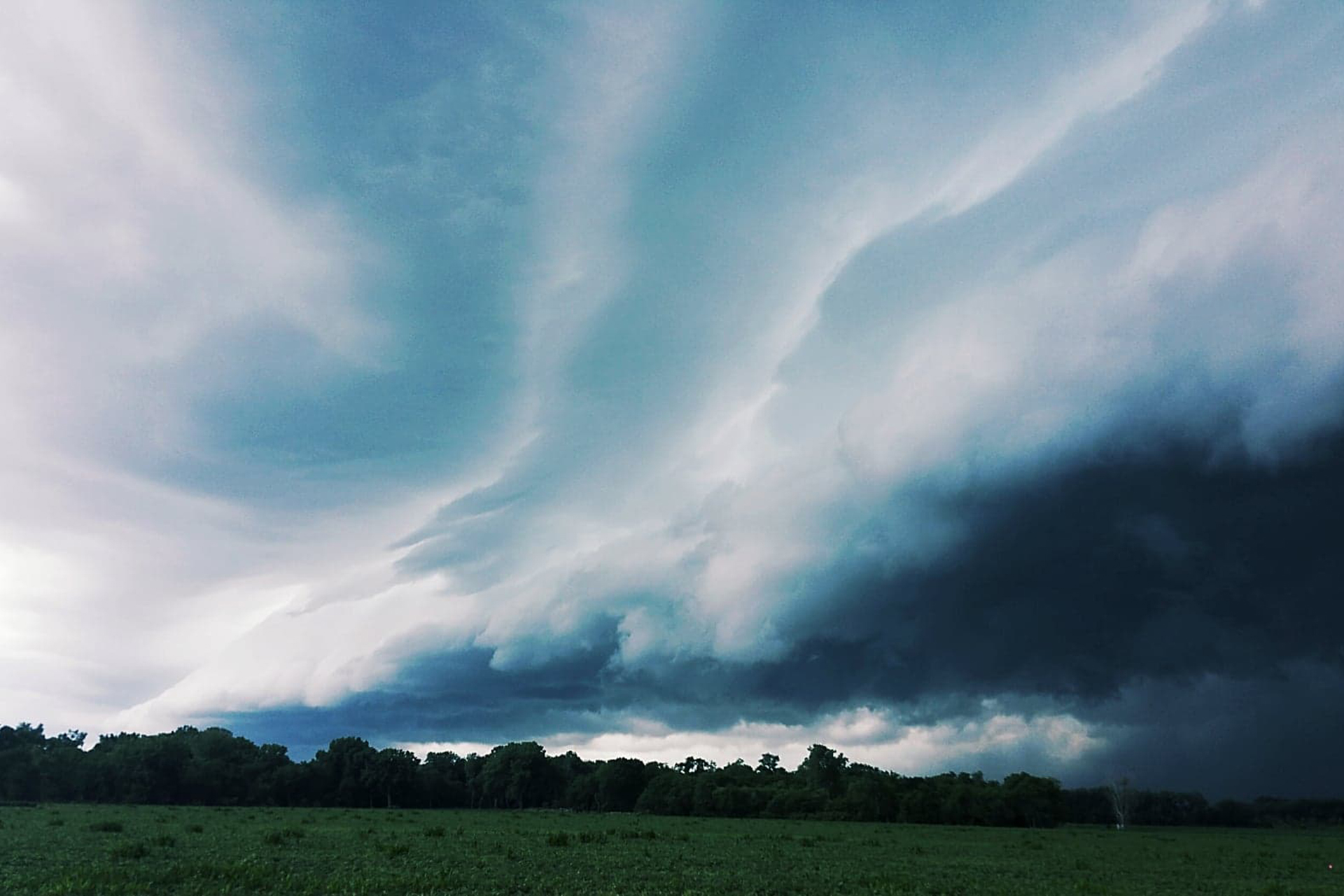 Jeff Robinson '07 is the human resources manager for K&B Transportation, as well as the creator of Siouxland Severe Weather Network Facebook group, which distributes information about area weather.
Jeff Robinson, originally from Allen, Neb., graduated from Wayne State College in 2007 with a bachelor's degree in business management and a concentration in human resource management. After graduation, Robinson landed a job at K&B Transportation in South Sioux City, Neb., and worked his way up to the recruiting department. After seven years in that position, Robinson advanced to human resources manager and now oversees the entire orientation and documentation processes from start to finish for K&B Transportation.
However, a career in human resources isn't the whole story for Robinson. He has also turned a lifelong love of weather and hobby of storm chasing into a greater venture to serve his community.
"I've always had a strong passion for weather," Robinson said. "It began as a child when storms would roll through. My father would be outside watching a severe storm approach on the horizon, and I would be out there with him. My mother would be yelling at us to come inside, but the curiosity was always too strong. I began chasing storms casually around 2002. As I pursued my college degree at WSC, I would go out when I could and when time would allow. After that, I would venture out a bit further within the tri-state area."
The evening of the Wayne tornado Oct. 4, 2013, sparked Robinson's passion even further, encouraging him to help find a faster way to get weather information to the public. Using the impact of social media, Robinson created the Siouxland Severe Weather Network Facebook group in 2014, allowing users to post actively about weather events as they see them unfold.
"With nearly 48,500 members now on our group page, people swear by it," Robinson said. "People come to the group to have their weather questions answered. No other place can you ask a question about weather and have it answered in sometimes under 30 seconds."
The Siouxland Severe Weather Network is also a weather-ready nation ambassador, recognized by the National Weather Service as an organization that builds commitment towards making communities safer and more knowledgeable about weather.
"We let users post reports, observations, photos, and videos of what they are seeing," Robinson said. "While I chase storms on my behalf, I generally post live Facebook feeds for others to see what I am doing and seeing while out chasing."
In addition to volunteering his time as a storm chaser and administrator for the Siouxland Severe Weather Network Facebook group, Robinson also does a weather skit in the mornings for 104.1 The Wolf and some live-on-locations. He has been doing the weather with this station for more than four years.
Robinson currently lives in Allen with his 6-year-old daughter. Every spring and summer, he still looks forward to chasing storms as a certified storm spotter.
"Siouxland Severe Weather Network has become a great place for communities to come together in a common place," Robinson said. "People helping people, that's what it's all about."