Published Thursday, February 20th, 2020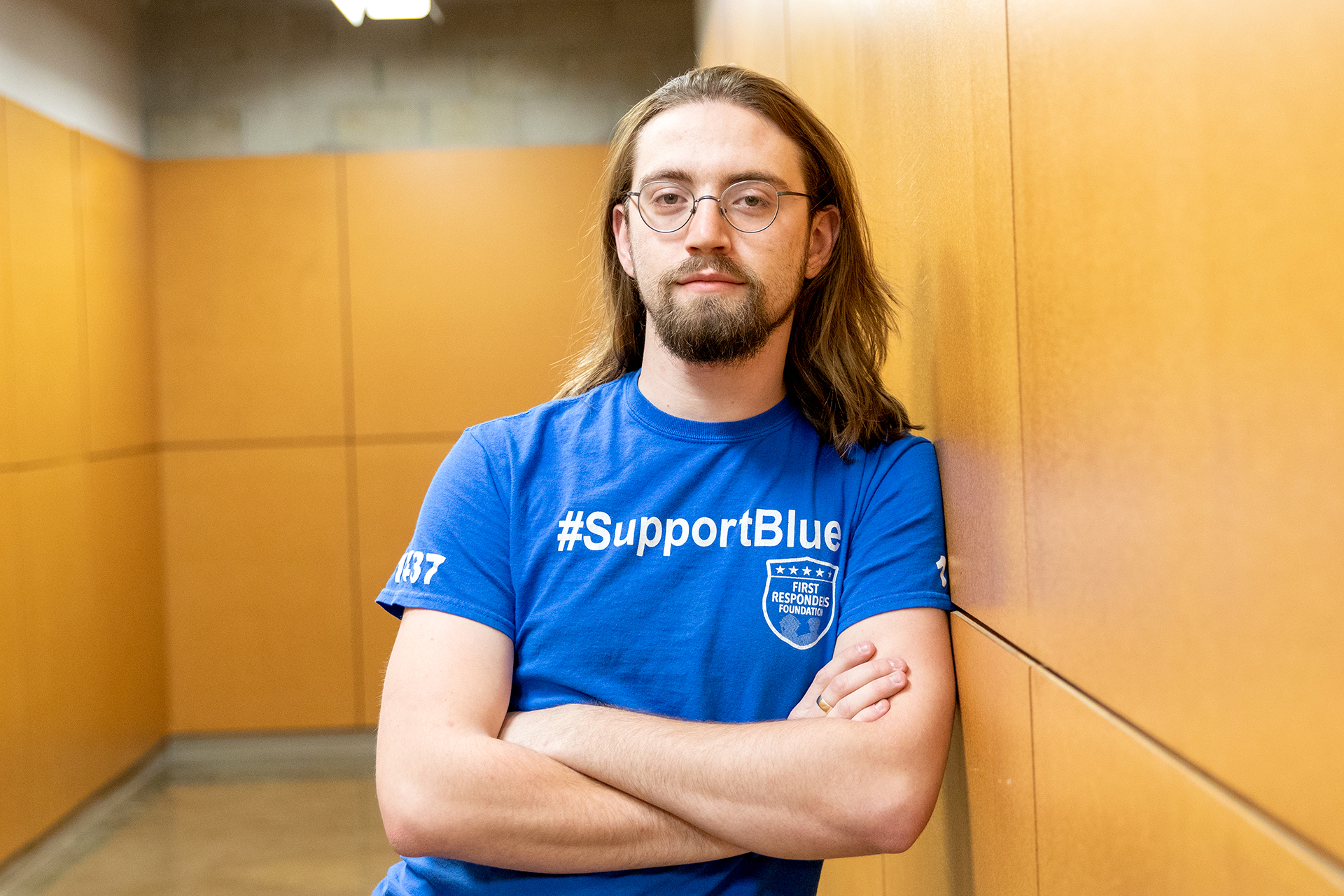 A student shares why he is in the theatre arts degree program (minor) at Wayne State College.
By Morgan Sudbeck, College Relations intern
Senior Dakota Schroll of Wood River, Neb., found his love for the spotlight within the theatre arts degree program at Wayne State College. A theatre minor, Schroll was attracted to the theatre arts degree program because of its inviting atmosphere, the all-inclusive nature of the faculty and the curriculum, and, very simply, because he could be recognized for a hobby he was able to pursue academically.
"My favorite thing about the theatre arts degree program is the interdisciplinary pool of individuals that participate in it, and also that ability to convey stories from books and scripts that still have the ability to move, enchant, and instill a sense of wonder into the viewer, among other things," Schroll said.
"Theatre has many things to offer," he continued. "I have learned skills pertaining to analysis of language and script, directing and managing a theatrical space and other actors, how to design and implement scenic design and lighting design, and how to portray and tell stories."
The Wayne State theatre arts degree program offers students opportunities outside of the classroom environment. Community theatre, conferences, and clubs enhance student learning and involvement.
"Drama Club has in the past traveled to different community theatres to view their productions and work to better develop our own actors and their sense of how others portray character," Schroll said. "As for the theatre department, we recently came back from a weeklong conference known as KCACFT (Kennedy Center American College Theatre Festival) where I had been nominated for a scholarship and competed alongside some of the most talented actors in our region."
Acting, theatre director, professional speaker, stage designer, and special events coordinator all are possible careers students have after graduating with a theatre arts degree from Wayne State. Being active in college theatre for some does not mean they plan to work in the industry post-graduation.
"My theatre minor was mainly for my own personal fulfilment, but due to the diverse curriculum, I can be more effective in the professional world in terms of ingenuity, creativity, management, and scholarly pursuits," Schroll said.
Wayne State's theatre arts degree program supports all students in their career pathways, assisting them to be successful. A theatre arts degree can take you beyond acting.
"I encourage anyone that has even the slightest interest in theatre, ranging from house operations, acting, directing, stage management, dramaturgy, to come by the department and see what we have to offer," Schroll said, "We might not be the biggest department, but we will welcome all interested in the field with open and accepting arms."