Published Monday, February 10th, 2020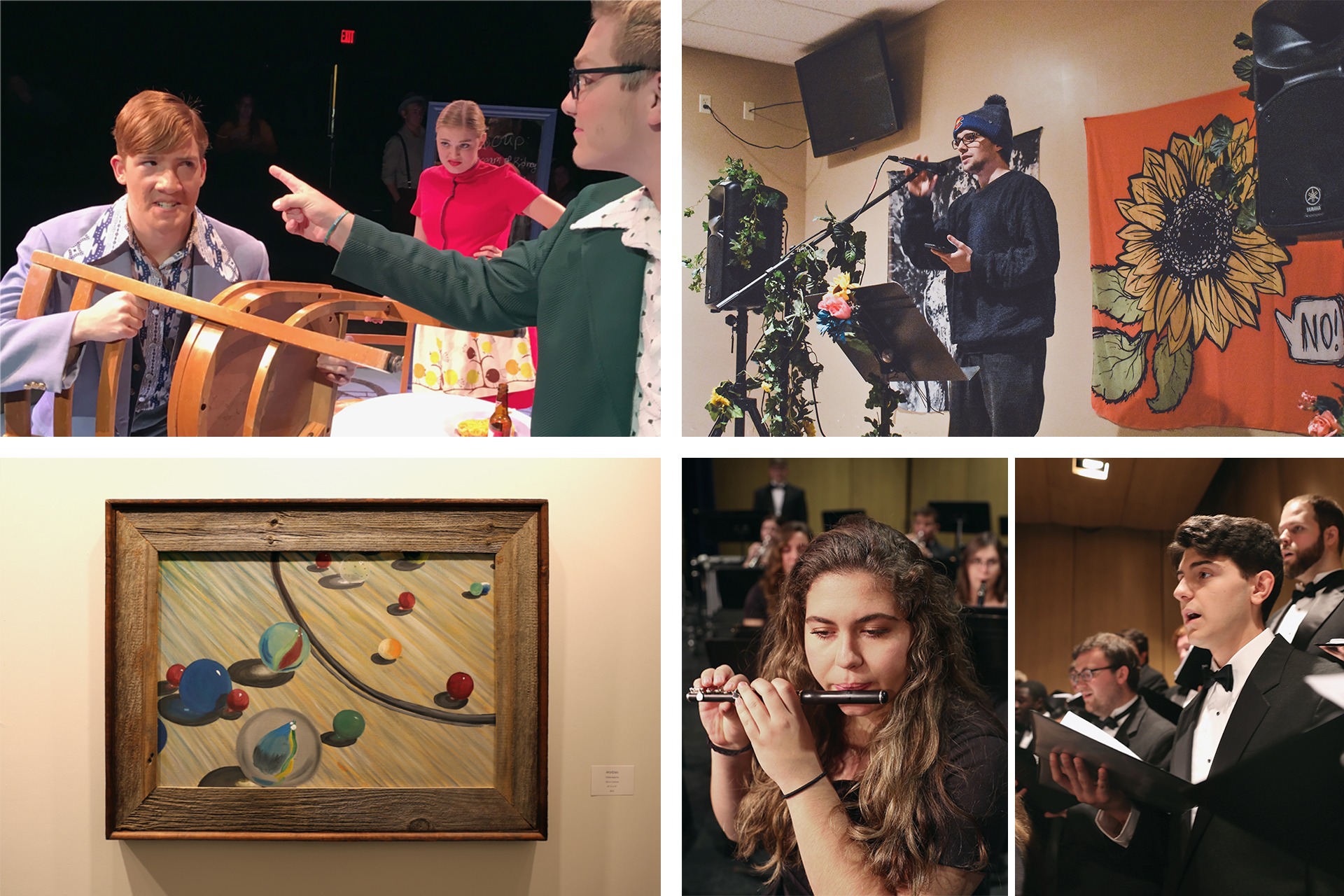 Prospective students interested in the arts and humanities will get the chance to experience life on campus. Visit day is scheduled for March 2.
Wayne State College will host an open house for the School of Arts and Humanities (AHU) from 9 a.m. to 2 p.m. Monday, March 2.
The open house is meant for prospective students interested in arts and humanities majors, especially high school seniors who have been admitted to Wayne State or have received a scholarship but have not yet committed. High school juniors and sophomores are also welcome. Students will get the chance to experience life on campus as an arts and humanities student, including sitting in on classes, practicing with ensembles, eating lunch with current students, touring the studios and theatres, and visiting with professors.
At Wayne State College, students will experience individual attention and hands-on, interactive learning, spend time with supportive, kind, and hardworking students, and tour WSC's facilities including Humanities (including student media studios), Studio Arts, and Peterson Fine Arts. See what possibilities await you at WSC's School of Arts and Humanities.
For more information, please contact Dr. Yasuko Taoka, Dean of the School of Arts and Humanities, at 402-375-7394 or at yataoka1@wsc.edu.
Interested in arts and humanities programs at Wayne State? View AHU programs or view all programs at WSC. Or, go further: apply now, schedule a visit, or request information.