Published Monday, January 21st, 2019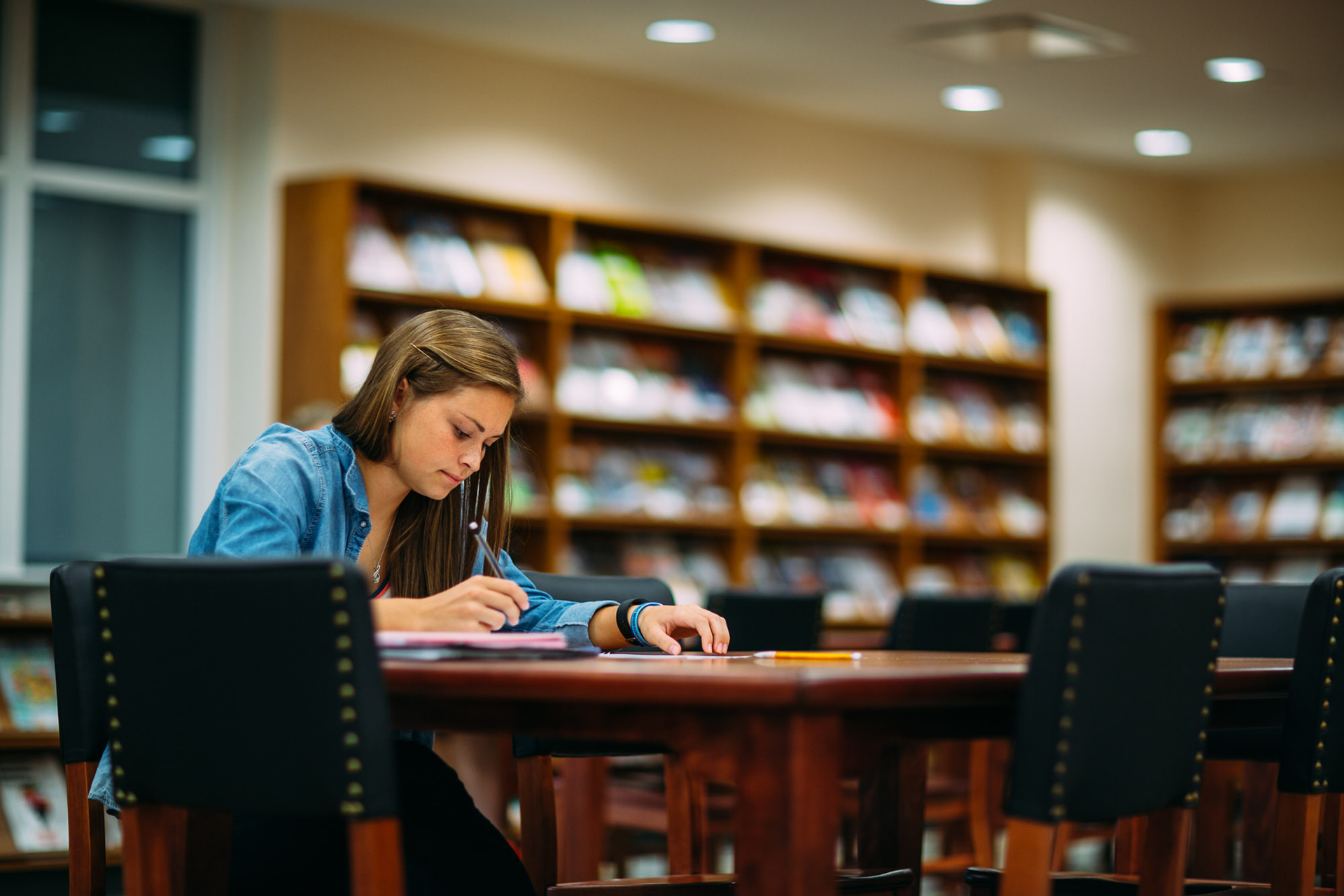 More than 1,030 students made the Wayne State College dean's list for Fall 2018.
Wayne State College included more than 1,030 students on the dean's list for exemplary academic achievement during the past semester. Students listed on the dean's list are full-time undergraduate students who have achieved a GPA of 3.5 or above on a 4.0 scale for the semester. An asterisk (*) denotes a 4.0 GPA for the term.
Students are listed according to state, city, and name. (Please note: Students may have listed the location of Wayne State College, Wayne, Neb., as their hometown. Please check the Wayne, Neb., listing for students who are actually from your coverage area who may have listed Wayne as their hometown instead.)
MORE: View past dean's lists
Addis Ababa, Natnael Tassew
Palpa, Gopal Chitaure
Willemstad, Michael Clarissa
Willemstad, Wiryoka Monte*
Willemstad, Larissa Pietersz
Guano, Gabriela Villacres Ramos
Itami, Yui Fuchigami
Ark., Kodiak, Nathan Finley
Ariz., Anthem, Kristie Martinez*
Ariz., Apache Junction, Dylan Kessler
Ariz., Tucson, Brianna Ward
Calif., Moorpark, Jenna Stewart
Calif., Sacramento, Keith Joseph Salimo
Colo., Arvada, Megan Schuster*
Colo., Colorado Springs, Brooke Buzzell
Colo., Denver, Nicholas Shepherd
Colo., Golden, Rylie Wehner
Colo., Highlands Ranch, Taylor Reiner
Colo., Highlands Ranch, Hannah Tucker
Colo., Yuma, Alexander Schuetz
Fla., Kissimmee, Shaqualle Paddy
Iowa, Algona, Luke TerHark
Iowa, Allison, Nicole Heeren
Iowa, Alton, Jaden Zenor*
Iowa, Ankeny, Alyssa Ballenger
Iowa, Atlantic, Haley Engler
Iowa, Aurelia, Nathan Pearson
Iowa, Carroll, Chase Netusil
Iowa, Cedar Rapids, Amelia Ivester
Iowa, Cherokee, Maddyson Reinhart*
Iowa, Council Bluffs, Kailey Clapper*
Iowa, Council Bluffs, Joshua Fremstad
Iowa, Council Bluffs, Madison Weber
Iowa, Glidden, Adrianna Fleecs
Iowa, Harlan, Alexandria Gorden
Iowa, Harlan, Ethan Knudson
Iowa, Hinton, Megan Kaiser*
Iowa, Hinton, Alexandra Vondrak
Iowa, Ida Grove, Jacob Henderson*
Iowa, Indianola, Haley Vesey
Iowa, Ireton, Kaylee Stueven*
Iowa, Johnston, Bryce Bisenius
Iowa, Kingsley, Kiera Croxen
Iowa, Kingsley, Carson Riemenschneider*
Iowa, Kingsley, Zoe Spink
Iowa, Kirkman, Kevin Davis
Iowa, Larchwood, Bridget Hovaldt
Iowa, Laurens, Kenzie Sullivan
Iowa, Lawton, Jadin Wagner
Iowa, Lawton, Jenna Wede*
Iowa, Le Mars, Emily Oetken
Iowa, Le Mars, Nekooshia Plueger*
Iowa, Le Mars, Zachary Spieler
Iowa, Le Mars, Tom Toel
Iowa, Le Mars, Mikayla Westhoff*
Iowa, Madrid, Emily Henriksen
Iowa, Madrid, Isaac Schafbuch
Iowa, Manning, Cody Eischeid
Iowa, Manning, Clark Halbur*
Iowa, Mapleton, Jordyn Pester*
Iowa, Mapleton, Benjamin Sadler*
Iowa, Marcus, Marissa Moats*
Iowa, Minden, Emma Dahir
Iowa, Missouri Valley, Caleb Cohen
Iowa, Mondamin, Patrick Davis*
Iowa, Mondamin, Preston Davis
Iowa, Moville, Jacqueline Nissen
Iowa, Moville, Sidney Sitzmann
Iowa, Neola, Mackenzie Attkisson
Iowa, Neola, Noah Dickerson*
Iowa, Neola, Samuel Dickerson
Iowa, Neola, Karly Smith*
Iowa, Orange City, Allison Timmermans*
Iowa, Paullina, Shandra Goosen
Iowa, Pierson, Cassie Grell
Iowa, Quimby, Gabrielle Todd*
Iowa, Remsen, Tristen Olson
Iowa, Sergeant Bluff, Tayea Kilbride
Iowa, Sergeant Bluff, Alyssa Verros*
Iowa, Sheldon, Connor Vaselaar
Iowa, Sibley, Carley Seivert*
Iowa, Sioux City, Fernando Aguirre-Bustillos
Iowa, Sioux City, Obinna Chukwuma
Iowa, Sioux City, Odessa Clark*
Iowa, Sioux City, Gabe Hoogers
Iowa, Sioux City, Brandy Langley*
Iowa, Sioux City, Amber Lingle*
Iowa, Sioux City, Jacob Martin
Iowa, Sioux City, Jessica Monroe*
Iowa, Sioux City, Seonghyeon Park
Iowa, Sioux City, Lyndsey Rohde
Iowa, Sioux City, Kimberly Sawyer*
Iowa, Sioux City, Addie Sitzman*
Iowa, Sioux City, Jenna Smith
Iowa, Sioux City, Angela Stabile*
Iowa, Sioux City, Benjamin Strub
Iowa, Sioux City, Shymere Williams*
Iowa, Smithland, Shelby Hagerdon
Iowa, Spirit Lake, Halleigh Hawkins
Iowa, Spirit Lake, Mary Waterhouse
Iowa, Sutherland, Allyson Sweeney
Iowa, Underwood, Erica Goertz
Iowa, Waukee, Margaret Lowe
Ill., Gurnee, Alexis Strothers
Ill., Rockton, Michael Satek
Kansas, Hill City, Braidyn Plante
Kansas, Lawrence, Annie Grammer
Kansas, Overland Park, Brooke Worrel
Mich., Okemos, Tsogolo Sharra
Minn., Apple Valley, Taylor Wangerin
Minn., Cologne, Alex Logelin
Minn., Dodge Center, Brad Galles
Minn., Fridley, Madelyn Duffy
Minn., Hayward, Matthew Nemec*
Minn., Loretto, Erin Norling*
Minn., Ramsey, Brittany Bongartz
Minn., Roseville, Haley Kauth
Minn., Savage, Lawson Zenner
Minn., Winthrop, Halley Busse*
Minn., Wyoming, Sydney Rogers
Mo., Kansas City, Alyx Hagen
Mo., Kansas City, Allison Niemeier
Mo., Kansas City, Madelynn Pohlman
Mo., Kansas City, Selma Taylor
MT, Cuiaba, Allan Freitas Brenner
ND, Bismarck, Madison Burgard*
ND, Bismarck, Lauren Fleming
ND, Fargo, Danielle Grove
Neb., Abie, Jordan Fuehrer
Neb., Adams, Joslyn Schiebur
Neb., Ainsworth, Benjamin Allen
Neb., Ainsworth, Lauren Allen
Neb., Ainsworth, Payton Allen
Neb., Ainsworth, Macey VonHeeder
Neb., Albion, Emma Grape
Neb., Albion, Elizabeth Hauger
Neb., Albion, Taylor Olnes*
Neb., Allen, Eric Cole
Neb., Allen, Brittany Eisenmann*
Neb., Allen, Destina Martell
Neb., Allen, Colton Oswald
Neb., Alliance, Brandon Smith
Neb., Alma, Shelby Butts
Neb., Alvo, Savannah Wiseman
Neb., Ansley, Trent Scott
Neb., Archer, Isabell Green
Neb., Arlington, Samuel Anzalone*
Neb., Arlington, Natalie Schmidt*
Neb., Arlington, Madelyn Von Seggern
Neb., Atkinson, Devon Dohrman
Neb., Atkinson, Sierra Hansen
Neb., Atkinson, Ashley Randolph
Neb., Aurora, Hailey Dixon
Neb., Aurora, Jared Glinn
Neb., Aurora, Jace Hakinson*
Neb., Aurora, Morgan Hostert*
Neb., Avoca, Kimberly Lowman*
Neb., Bancroft, Morgan Bonneau
Neb., Bancroft, Jacob Cole
Neb., Bancroft, Ian Nottlemann*
Neb., Bancroft, Aaron Ras*
Neb., Bancroft, Tyler Zehr
Neb., Bartlett, Timothy Burdick
Neb., Bassett, Tristen Sell*
Neb., Battle Creek, Caylie Egger
Neb., Battle Creek, Summer Lenox
Neb., Battle Creek, Kailey Meinke
Neb., Battle Creek, Katelyn Renter
Neb., Battle Creek, Seth Rivest
Neb., Beatrice, Denise McAllister
Neb., Beatrice, Andrew Suiter
Neb., Beatrice, Hunter Weiss
Neb., Beemer, Sydney Bradfield
Neb., Beemer, Hailey Hasenkamp*
Neb., Belgrade, Sydney Keehn
Neb., Bellevue, Kortney Buresh
Neb., Bellevue, Samuel Dalton
Neb., Bellevue, Amanda Mallett
Neb., Bellevue, Elizabeth Mason
Neb., Bellevue, Ryan Needham
Neb., Bellevue, Cheyenne Newman
Neb., Bellevue, Hanna Warak
Neb., Bellwood, Michelle Brezina*
Neb., Bellwood, Abbigail Eickmeier
Neb., Benedict, Lane Gottula
Neb., Benedict, Kori Siebert
Neb., Benkelman, Bailey Peckham*
Neb., Bennet, Cassandra Smith
Neb., Bennington, Nicolett Carey*
Neb., Bennington, Connor Hoins
Neb., Bennington, Madison Limbach
Neb., Bennington, Robert Sullivan
Neb., Bennington, Kimberly Vidlak
Neb., Blair, Colton Anderson
Neb., Blair, Jennifer Fees
Neb., Blair, Lindsay Fisher
Neb., Blair, Jesse Hutchson
Neb., Blair, Vance Janssen
Neb., Blair, Madeline Kraft
Neb., Blair, Evan McCarthy
Neb., Blair, Emily Morrison*
Neb., Blair, Elizabeth Myers
Neb., Blair, Raquell Penke
Neb., Blair, Sean Petersen
Neb., Blair, Natalie Rech
Neb., Blair, Kalan Rogers
Neb., Blair, Tabitha Rogge
Neb., Blair, Paige Schlachter
Neb., Blair, Richard Sweeney
Neb., Blair, Ethan Wick
Neb., Bloomfield, Luke Fehringer
Neb., Bloomfield, Devin Hingst
Neb., Bloomfield, Jared Hornback
Neb., Bloomfield, Braston Maibaum*
Neb., Bloomfield, Aaron Millikan
Neb., Bloomfield, Brooke Schmeckpeper
Neb., Brainard, Kristine Tejral
Neb., Broken Bow, Colten Eggleston*
Neb., Broken Bow, Tyrel Garner
Neb., Broken Bow, Sarah Kreitman
Neb., Burwell, Victory Sikes
Neb., Butte, Kelsey Reiman*
Neb., Butte, Rhiannan Smalley
Neb., Callaway, Lafeyette Loper*
Neb., Carroll, Mikayla Bartos
Neb., Carroll, Ky Kenny
Neb., Cedar Bluffs, McKayla Hanson
Neb., Cedar Creek, William Coenen
Neb., Center, Cody Beckmann
Neb., Center, Trevor Wiebelhaus
Neb., Central City, Valerie Fousek
Neb., Central City, Bailey Hamer*
Neb., Central City, Madeline Moser
Neb., Chadron, Emily Mills
Neb., Chadron, Skylar Roberts
Neb., Chapman, Brandon Houdek
Neb., Clarks, Kaylee Eberle*
Neb., Clarkson, Madison Cerv*
Neb., Clarkson, Rachel Rupprecht
Neb., Clay Center, Benjamin Rieckman
Neb., Clearwater, Travis Rudloff
Neb., Clearwater, Kylie Thiele*
Neb., Coleridge, Sean Dunn
Neb., Coleridge, Katie Leapley*
Neb., Coleridge, Kathryn Meier
Neb., Coleridge, Keely Olsen
Neb., Colon, Morgan Vasa
Neb., Columbus, Jose Audelo Rios
Neb., Columbus, Christopher Bailly
Neb., Columbus, Lauren Carrig
Neb., Columbus, Ashley Foreman*
Neb., Columbus, Emma Ganskow*
Neb., Columbus, Rachel Grisham*
Neb., Columbus, Sierra Heesacker
Neb., Columbus, Kennedy Jones
Neb., Columbus, Joseph Matteson
Neb., Columbus, Paige Medinger
Neb., Columbus, Megan Morton
Neb., Columbus, Morgan Peters
Neb., Columbus, John Plettner
Neb., Columbus, Trent Roth
Neb., Columbus, Adam Smith
Neb., Columbus, Blair Stuthman*
Neb., Columbus, Austin Svehla
Neb., Columbus, Bryan Vacha
Neb., Columbus, Abbygail Wilson
Neb., Columbus, Michael Wright
Neb., Cozad, Dalton Klein*
Neb., Creighton, Ashleigh Avecilla
Neb., Creighton, Makayla Brockhaus*
Neb., Creighton, Noah Lilly
Neb., Creighton, Grant Mathis*
Neb., Creighton, Samuel Morrill
Neb., Crete, Emerson Andelt*
Neb., Crete, Ruthann Badousek
Neb., Crete, Blake Spanjer
Neb., Crofton, Shayla Barr
Neb., Crofton, Molly Bossman
Neb., Crofton, Turner Dahl
Neb., Crofton, Mariah Dendinger*
Neb., Crofton, Kurtrina Parsons*
Neb., Crofton, Chelsea Wortmann
Neb., Crofton, Maria Wortmann
Neb., Culbertson, June Brusoe
Neb., Dakota City, Julia Hartnett
Neb., Dakota City, Kassara Jump*
Neb., Dannebrog, Caleb Greenough
Neb., Davenport, Samuel Christensen*
Neb., Davey, Makenzie Fredrickson
Neb., David City, Benjamin Aschoff
Neb., David City, Kathryn Aschoff*
Neb., David City, Brandy Barlean
Neb., David City, Branden Daro*
Neb., David City, Kaylyn Dubbs
Neb., David City, Andrew Duke*
Neb., David City, Kylie Hascall
Neb., David City, Cody Hein
Neb., David City, Whitney Kovar*
Neb., David City, Jonah Scheffler
Neb., David City, Kelsey Stallbaum
Neb., David City, Emil Svec*
Neb., De Witt, Colleen Mentel*
Neb., Denton, Andrey Naidenoff
Neb., Denton, Paris TeBrink*
Neb., Denton, Paytra TeBrink*
Neb., Dixon, Alexander Gonzales
Neb., Dixon, Mattie Thompson
Neb., Dodge, Tessa Brester
Neb., Dodge, Emily Franzluebbers*
Neb., Dorchester, Jacee Weber*
Neb., Douglas, Haley Furtwangler*
Neb., Douglas, Jessica Hicks
Neb., Douglas, Daniel Schwenneker
Neb., Dwight, Kassidy Florian
Neb., Eagle, Jakob Kemper
Neb., Elgin, Chelsi Childers*
Neb., Elgin, Grace Henn
Neb., Elgin, Kyle Kallhoff
Neb., Elgin, Taya Voborny
Neb., Elkhorn, Maureen Ahounou
Neb., Elkhorn, Mary Bruegman*
Neb., Elkhorn, Sydney Graver
Neb., Elkhorn, Allisa Olson
Neb., Elkhorn, Courtney Patterson*
Neb., Elkhorn, Kara Prorok
Neb., Elkhorn, Tyler Sachs
Neb., Elkhorn, Elizabeth Sederburg
Neb., Elkhorn, Hannah Sederburg
Neb., Elkhorn, Mackenzie Sederburg
Neb., Elkhorn, Jonathan Zumbrennen
Neb., Elwood, Anna Eggers
Neb., Emerson, Megan Ahlers
Neb., Emerson, Daniel Gutzmann
Neb., Emerson, Megan Kinnaman
Neb., Emerson, Jennifer Martin
Neb., Emerson, Matthew Moody*
Neb., Emerson, Emily Trenhaile
Neb., Emmet, Kadra Sommersted-Simmons
Neb., Ewing, Marissa Koenig
Neb., Ewing, Brad Thoendel
Neb., Ewing, Alexander Thramer
Neb., Exeter, Janey Erdkamp
Neb., Exeter, Tara Mueller
Neb., Exeter, Kaitlyn Vavra
Neb., Fairbury, Bladen Ahl
Neb., Fairbury, Paul Mach*
Neb., Falls City, Elizabeth Dunn
Neb., Falls City, Mary Patnode
Neb., Firth, Hanna Hosic*
Neb., Fordyce, Katlyn Arens*
Neb., Fordyce, Abigail Steffen*
Neb., Fremont, Andrew Brodahl
Neb., Fremont, Blake Dieckmann
Neb., Fremont, Ashley Dowty
Neb., Fremont, John Elliott
Neb., Fremont, Amelia Frost
Neb., Fremont, Allison Gamache*
Neb., Fremont, Joseph Giesselmann
Neb., Fremont, Susannah Graff*
Neb., Fremont, Brock Hegarty*
Neb., Fremont, Brook Hoesing
Neb., Fremont, Pehrson Huss
Neb., Fremont, Emma Johnson
Neb., Fremont, Elliott Lund
Neb., Fremont, Connor Neuhaus
Neb., Fremont, Justin Rohloff
Neb., Fremont, Sarah Roschewski
Neb., Fremont, Logan Schneckenberger
Neb., Fremont, Katie Sleister*
Neb., Fremont, Noah Springer
Neb., Fremont, Riley Toelle*
Neb., Fremont, Aidan Toimil*
Neb., Fremont, Toni Wiese
Neb., Friend, Raeleigh Menke
Neb., Friend, Kayla Schrunk
Neb., Fullerton, Trevor Conway
Neb., Fullerton, Nevan Hoffman
Neb., Fullerton, Riggs Patton
Neb., Fullerton, Madison Smith*
Neb., Fullerton, Katie Voichahoske*
Neb., Funk, Megan Tofflemire*
Neb., Garland, Quade Swanson*
Neb., Genoa, Caden Cruise*
Neb., Genoa, Blake Fehringer
Neb., Genoa, Mathilda Fehringer
Neb., Genoa, Shyla Oberhauser*
Neb., Genoa, Jessica Wieck
Neb., Gering, Zachary Marsh
Neb., Gering, Margaret Martin*
Neb., Gibbon, Jacob Tracy
Neb., Gothenburg, Emily Foley*
Neb., Gothenburg, Katlin Harm
Neb., Grand Island, Devon Beck
Neb., Grand Island, Shaun Budde
Neb., Grand Island, Kaylee Cellar*
Neb., Grand Island, Brenden Holling
Neb., Grand Island, Hannah Klanecky
Neb., Grand Island, Madison Kropatsch
Neb., Grand Island, Emily Kruse*
Neb., Grand Island, Bibiana Luevano
Neb., Grand Island, Jackson Richling
Neb., Grand Island, Devon Rupp
Neb., Grand Island, Brynn Sealock*
Neb., Grand Island, Eshan Sood*
Neb., Greeley, Devyn Rother
Neb., Greenwood, Brandon Hein
Neb., Gretna, Morgan Alexander
Neb., Gretna, Kobe Bosley
Neb., Gretna, Madison Buss
Neb., Gretna, Austin Enfield*
Neb., Gretna, Connor Fee
Neb., Gretna, Kaitlyn Horst
Neb., Gretna, Kenadie Janulewicz
Neb., Gretna, Carter Kocian*
Neb., Gretna, Katelyn Kudlacek*
Neb., Gretna, Zachary Miller
Neb., Gretna, Mackenzie Oliver
Neb., Gretna, Ethan Scholting
Neb., Gretna, Lindsey VanOeveren
Neb., Gretna, Elizabeth Waddell
Neb., Gretna, Jordan Werth
Neb., Hampton, Cheyenne Hiebner
Neb., Hampton, Vanessa Hiebner
Neb., Hartington, Haley Becker
Neb., Hartington, Jared Burbach*
Neb., Hartington, Austin Creamer*
Neb., Hartington, Michaela Derickson
Neb., Hartington, Katelyn Fischer
Neb., Hartington, Emma Folkers
Neb., Hartington, Lauren Hahne*
Neb., Hartington, Samantha Huss
Neb., Hartington, Bailey Jones*
Neb., Hartington, Derek Jueden
Neb., Hartington, Kolby Jueden
Neb., Hartington, Hannah Lauer*
Neb., Hartington, Holly Lauer
Neb., Hartington, Trey Morten
Neb., Hartington, Brooklynn Noecker
Neb., Hartington, Sophia Noecker
Neb., Hartington, Morgan Sudbeck*
Neb., Hastings, Whitney Brown
Neb., Hemingford, Natalie Gasseling*
Neb., Hemingford, Jonathan Mayer
Neb., Herman, Kaitlyn Bitter
Neb., Herman, Max Hansen*
Neb., Herman, Sarah Stang*
Neb., Holdrege, Hope Burken*
Neb., Holdrege, Anthony Young
Neb., Homer, Clay Kramper
Neb., Homer, Austin Weber*
Neb., Hordville, Robert Hanquist
Neb., Hordville, Morgan Schulze*
Neb., Hoskins, Kevin Anderson
Neb., Hoskins, Dylan Cerny*
Neb., Hoskins, Landon Marotz
Neb., Howells, Connor Blum
Neb., Howells, Jordyn Brester*
Neb., Howells, Brittany Cech
Neb., Howells, John Steffensmeier
Neb., Humphrey, Molly Dohmen*
Neb., Humphrey, Jonathon Korth*
Neb., Humphrey, Joseph Lovercheck
Neb., Humphrey, Bridget McPhillips
Neb., Humphrey, Nathan Weidner*
Neb., Humphrey, Cole Wemhoff
Neb., Humphrey, Shelby Zach*
Neb., Indianola, Mackenzie Esch
Neb., Inman, Barbara Sanford*
Neb., Jackson, Kayla Crosgrove
Neb., Jackson, Abigail Sullivan
Neb., Jansen, Ryan Umland
Neb., Kearney, Bailey Leach
Neb., Kenesaw, Keaton Harpham
Neb., Kennard, Bailey Andersen*
Neb., La Vista, Sophia Ketchmark*
Neb., La Vista, Kelley Ryan*
Neb., Laurel, Abigail Bloom
Neb., Laurel, Casey Brentlinger
Neb., Laurel, Zachary Dietrich*
Neb., Laurel, Emily Hangman
Neb., Laurel, Logan Hansen
Neb., Laurel, Bayley Holloway*
Neb., Laurel, Justin Saunders*
Neb., Laurel, Jacob Smith*
Neb., Laurel, Bradley Steffen
Neb., Laurel, Ashley Wolfgram*
Neb., Laurel, Dillan Wolfgram*
Neb., Laurel, Brooke Young
Neb., Lavista, Caylee Birkel
Neb., Lavista, Colin Chick
Neb., Lavista, Ryan Fraser
Neb., Lavista, Allyson Ray
Neb., Leigh, SydNeb.y Geier
Neb., Lincoln, Jameson Albin
Neb., Lincoln, Kassandra Broman
Neb., Lincoln, Jaime Carden
Neb., Lincoln, Mallory Carothers*
Neb., Lincoln, Emily Cernik
Neb., Lincoln, Tyson Cisneros
Neb., Lincoln, Jordan Dembowski
Neb., Lincoln, Jordan Dostal
Neb., Lincoln, Amanda Engelbart*
Neb., Lincoln, Sarah Gahan*
Neb., Lincoln, Bryce Holcomb
Neb., Lincoln, Zachary Houchens
Neb., Lincoln, Rose Ingracia*
Neb., Lincoln, Bret Leonhardt
Neb., Lincoln, Hanna Lyons
Neb., Lincoln, Rachel Marsh
Neb., Lincoln, Sara Meyer
Neb., Lincoln, Myrissa Nearman*
Neb., Lincoln, Danielle Neugebauer
Neb., Lincoln, Rachel Quiring
Neb., Lincoln, Paige Riegsecker
Neb., Lincoln, Sabrina Sack
Neb., Lincoln, Holden Scott
Neb., Lincoln, Rachel Walker*
Neb., Lincoln, Jarred Williams
Neb., Lindsay, Erika Bader
Neb., Lindsay, Tarrin Beller
Neb., Lindsay, Amanda Pfeifer
Neb., Lindsay, Andrea Torres*
Neb., Linwood, Jessi Vavrina*
Neb., Litchfield, Emilee Sweley
Neb., Louisville, Holli Gist
Neb., Lynch, Gracie Hansen
Neb., Lynch, Timothy Lechtenberg
Neb., Lynch, Hollyn Nelson
Neb., Lyons, Tessie Collins
Neb., Madison, Tomas Garcia
Neb., Madison, Nicole Jackson*
Neb., Madison, Mariela Millan
Neb., Madison, Giovany Ramirez
Neb., Madison, Colton Sommer
Neb., Malcolm, Montana Hill
Neb., Martell, Justin Larsen*
Neb., Mc Cool Junction, Rachel Mertz
Neb., McCook, Alexander Dack
Neb., Milford, Elliott Carraher
Neb., Milford, Kassie Nitzsche*
Neb., Monroe, Tanner Konz
Neb., Nebraska City, Autumn Breazile
Neb., Nebraska City, Nicole Green
Neb., Neligh, Whitney Beacom
Neb., Neligh, Tyson Belitz*
Neb., Neligh, Brienne Gossman
Neb., Neligh, Kelsey Green*
Neb., Neligh, Dylan Kaup
Neb., Neligh, Grant White
Neb., Newcastle, Alison Brennan*
Neb., Newcastle, Ashley Kneifl
Neb., Newcastle, Allie Rosener*
Neb., Newman Grove, Steven Arreguin*
Neb., Newman Grove, Guadalupe Estrada
Neb., Newman Grove, Marcela Estrada*
Neb., Niobrara, Cade Kalkowski
Neb., Norfolk, Brenna Anderson*
Neb., Norfolk, Trevin Beltz
Neb., Norfolk, Gina Blackman*
Neb., Norfolk, Bethany Bockelman
Neb., Norfolk, Rebecca Bonsall
Neb., Norfolk, Christopher Bowland
Neb., Norfolk, Rebecca Brenden
Neb., Norfolk, Lacey Brooks*
Neb., Norfolk, Samantha Bruening
Neb., Norfolk, Calee Cavanaugh
Neb., Norfolk, Elishia Coffin
Neb., Norfolk, Kasey Drevecky
Neb., Norfolk, Elizabeth Edmisten*
Neb., Norfolk, Mary Eisenbraun
Neb., Norfolk, Cory Frewing*
Neb., Norfolk, Samantha Friedrich
Neb., Norfolk, Damon Gall
Neb., Norfolk, Alison Gardner*
Neb., Norfolk, Haley Grudzinski
Neb., Norfolk, Brice Hattery*
Neb., Norfolk, Glenn Henkel*
Neb., Norfolk, Bridget Henn
Neb., Norfolk, Jade Hetzler
Neb., Norfolk, Harlee Hledik
Neb., Norfolk, Holli Hoctor
Neb., Norfolk, Reanna Hornback
Neb., Norfolk, Dillon Hupp*
Neb., Norfolk, Chace Hutchison*
Neb., Norfolk, Elisa Jensen
Neb., Norfolk, Melissa Jones
Neb., Norfolk, Grant King
Neb., Norfolk, Mason King
Neb., Norfolk, Brady Korth
Neb., Norfolk, Shayla Kramer
Neb., Norfolk, Allison Lambert*
Neb., Norfolk, Hannah Lillard
Neb., Norfolk, Ashton Lindsay*
Neb., Norfolk, Preston Marsh
Neb., Norfolk, David McCart
Neb., Norfolk, Caitlin McLouth
Neb., Norfolk, Jacob Middleton*
Neb., Norfolk, Jaden Moore
Neb., Norfolk, Michelle Munderloh*
Neb., Norfolk, Megan Neilsen*
Neb., Norfolk, Katrina Nissen Peabody*
Neb., Norfolk, Brooklyn Osborne
Neb., Norfolk, Brielle Perry
Neb., Norfolk, Kayla Ramsay
Neb., Norfolk, Jose Rodriguez
Neb., Norfolk, Tatym Rowley
Neb., Norfolk, Caydun Schmit
Neb., Norfolk, Cody Schnebel
Neb., Norfolk, Mackenzy Schreck
Neb., Norfolk, Tristan Simons
Neb., Norfolk, Kallie Skalberg
Neb., Norfolk, Makayla Slahn
Neb., Norfolk, Brooklyn Spaulding*
Neb., Norfolk, Grace Spieker
Neb., Norfolk, Paige Spieker
Neb., Norfolk, Emma Stelling
Neb., Norfolk, Anna Stineman*
Neb., Norfolk, Madison Suckstorf
Neb., Norfolk, Derek Summers
Neb., Norfolk, Melissa Svitak
Neb., Norfolk, Jordyn Thompson*
Neb., Norfolk, Mason Vrbka
Neb., Norfolk, Cameron Waddington
Neb., Norfolk, Ashley Weyhrich
Neb., Norfolk, Natalie Yosten
Neb., North Bend, Dylan Emanuel*
Neb., North Bend, Chloe Kirschenmann
Neb., North Bend, Abigail Ruda
Neb., North Platte, Sidney Brinker*
Neb., North Platte, Jordyn Childears*
Neb., North Platte, Taylor Kramer
Neb., North Platte, Austin Snyder
Neb., O'Neill, Mikayla Marvin
Neb., O'Neill, Miles Thomas
Neb., ONeill, Payton Birkel
Neb., Oakland, Bethany Anderson
Neb., Oakland, Emmy Bousquet
Neb., Oakland, Hannah Brudigam
Neb., Oakland, Kaitlyn Gard
Neb., Oakland, Joel Johnson
Neb., Oakland, Alexandra Linder
Neb., Oakland, Danielle Meyer
Neb., Oakland, Elizabeth Moseman*
Neb., Oakland, Shannon Pille
Neb., Oakland, Melanie Snader*
Neb., Oakland, Jesse Wallerstedt
Neb., Oconto, Mitchell Burnett
Neb., Octavia, Macy Grotelueschen
Neb., Omaha, Kristine Assmann
Neb., Omaha, Rachel Bailor
Neb., Omaha, Ricki Bartels
Neb., Omaha, Cassidy Benjamin
Neb., Omaha, Aidan Breedlove*
Neb., Omaha, Elissa Calpin
Neb., Omaha, Grayson Chisham
Neb., Omaha, Christina Combs*
Neb., Omaha, Madison Craig*
Neb., Omaha, Payton Dau
Neb., Omaha, Emma Doran
Neb., Omaha, Braxton Dreher*
Neb., Omaha, Aaron English*
Neb., Omaha, Jordan Fashing*
Neb., Omaha, Brittany Fleming
Neb., Omaha, Corbin Foster
Neb., Omaha, Kolbie Foster
Neb., Omaha, Benjamin Froistad
Neb., Omaha, Colin Fullinfaw
Neb., Omaha, Emma Gardner*
Neb., Omaha, Seinna Garner
Neb., Omaha, Brooklynn Grixby
Neb., Omaha, Alison Harrahill
Neb., Omaha, Ashley Hernandez
Neb., Omaha, Gillian Herrera
Neb., Omaha, Elijah Herrington
Neb., Omaha, Andrew Hughes
Neb., Omaha, Jamie Janousek
Neb., Omaha, Matthew Jessen
Neb., Omaha, Tia Jones*
Neb., Omaha, Allie Knoepfler*
Neb., Omaha, Jake Kojdecki
Neb., Omaha, Sarah Kreber*
Neb., Omaha, Victoria Lane
Neb., Omaha, Hannah Leddy*
Neb., Omaha, Jacob Lupardus
Neb., Omaha, Akbermet Mametjanova
Neb., Omaha, Lauren Marble
Neb., Omaha, Aaron Mason
Neb., Omaha, Amber May
Neb., Omaha, Devin Merkuris
Neb., Omaha, Emma Mott
Neb., Omaha, Mallorie Neubaum
Neb., Omaha, Samantha Nocita
Neb., Omaha, Melanie Nordstrom*
Neb., Omaha, Paige Palermo
Neb., Omaha, Payton Parks
Neb., Omaha, Gabriella Rosa
Neb., Omaha, Courtney Schnitzler*
Neb., Omaha, Annie Sempek
Neb., Omaha, Casey Simpson
Neb., Omaha, Peyton Skiles*
Neb., Omaha, Andrew Staebell
Neb., Omaha, Christina Stasi*
Neb., Omaha, Katie Stephens
Neb., Omaha, Matthew Thomas
Neb., Omaha, Malley Ugland
Neb., Omaha, Juan Vargas Rafael
Neb., Omaha, Elizabeth Watts
Neb., Omaha, Jessica Wessel
Neb., Omaha, Nicholas Wilke
Neb., Omaha, Carleigh Wilson
Neb., Omaha, Allison Wooden
Neb., Omaha, Anthony Workman
Neb., O'Neill, Denielle DeSive*
Neb., O'Neill, Emma Krysl
Neb., O'Neill, Caleigh Miles
Neb., O'Neill, Lauren Osborne*
Neb., O'Neill, Makayla Pardun
Neb., O'Neill, Cheyenne Rosenkrans
Neb., O'Neill, Jayde Rosenkrans
Neb., O'Neill, Nicole Tompkins*
Neb., Orchard, Kaci Schacht
Neb., Orleans, McKaylla Christian
Neb., Osceola, Kelly Cliffords
Neb., Osceola, Caleb Green
Neb., Osceola, Isabel Zelasney*
Neb., Osmond, Jessica Beacom
Neb., Osmond, Drew Krienert
Neb., Osmond, Dominic Schmit*
Neb., Osmond, Jason Stech*
Neb., Page, Morgan Hampton*
Neb., Palmer, Trystan Bennett*
Neb., Palmer, Linnea Vogel*
Neb., Papillion, Alyssa Boyd
Neb., Papillion, Edward Johnson
Neb., Papillion, Austin Kneifl
Neb., Papillion, Kalvin McGargill
Neb., Papillion, Ryan Petersen
Neb., Papillion, Claire Scanlan
Neb., Papillion, Emilee Soucie*
Neb., Papillion, Sarah Straley
Neb., Pawnee City, Sarah Smyth
Neb., Pender, Maggie Fillipi*
Neb., Pender, Leigh Heese*
Neb., Pender, Alyson Schilling
Neb., Pender, Joshua Springer
Neb., Pender, Vanessa VonSeggern*
Neb., Pender, Kody Wageman
Neb., Petersburg, Cole Preister*
Neb., Petersburg, Shantel Preister*
Neb., Phillips, Breann Sweeney*
Neb., Pierce, Sydney Acklie
Neb., Pierce, Junior Aguilar*
Neb., Pierce, Parker Baumann
Neb., Pierce, Jaci Brahmer*
Neb., Pierce, Jordyn Bullock
Neb., Pierce, Jessica DeGroff
Neb., Pierce, Andrew Halsey
Neb., Pierce, Alexander Kesting
Neb., Pierce, Dillon Lubischer
Neb., Pierce, Alexander Retzlaff*
Neb., Pierce, Natalie Retzlaff
Neb., Pierce, Derek Ross
Neb., Pierce, Caleb Sullivan
Neb., Pierce, Kelsi Svendsen
Neb., Pierce, Rayann Wales
Neb., Pierce, Matthew Williams
Neb., Pilger, Emma Kuchar*
Neb., Pilger, Courtney Schellpeper
Neb., Plainview, Candace Coover
Neb., Plainview, Ashlyn Hoffart
Neb., Plainview, Breanna Hoffart
Neb., Plainview, Heidi Nelson
Neb., Plainview, Carter Scott
Neb., Plainview, Matti Watson
Neb., Platte Center, Reghan Holmberg*
Neb., Platte Center, Amanda Jaixen
Neb., Platte Center, Jonathan Krings*
Neb., Plattsmouth, Julia Baxter
Neb., Plattsmouth, Delaney Craig
Neb., Plattsmouth, Leia FitzPatrick
Neb., Ponca, Alexis Eifert
Neb., Ponca, Kelsea Fethkenher*
Neb., Ponca, Kelsey Fields
Neb., Ponca, Maya Rush
Neb., Ralston, Michelle Mass
Neb., Randolph, Dillan Folkers
Neb., Randolph, Austin Gubbels*
Neb., Randolph, Denton Kuhl
Neb., Randolph, Caitlin Lemmons
Neb., Randolph, Mollie Lemmons
Neb., Randolph, Logan Nordhues
Neb., Raymond, Jace Kremer
Neb., Raymond, Cassandra Pickrel
Neb., Rogers, Kelly Cech*
Neb., Royal, Levi Stacken*
Neb., Ruskin, Laethion Brown*
Neb., Saint Edward, Jonah Micek
Neb., Saint Edward, Payton Rasmussen*
Neb., Saint Paul, McKenna Gross
Neb., Sargent, Bailey Coons
Neb., Schuyler, Noah Beebe
Neb., Schuyler, Maria Bonilla Alarcon*
Neb., Schuyler, Lizbeth Chirino-Valora
Neb., Schuyler, Jacob Kasik
Neb., Schuyler, Kellie Kroeger
Neb., Schuyler, Mylissa Krupka*
Neb., Schuyler, Austin McAuliffe
Neb., Schuyler, Joshua Mefford
Neb., Schuyler, Jonathan Vazquez
Neb., Schuyler, Kirsten Weis
Neb., Schuyler, Jordan Zoucha
Neb., Schuyler, Allen Zrust
Neb., Scribner, Micah Schut
Neb., Seward, Megan Dworak
Neb., Seward, Sydney Erickson*
Neb., Seward, Hunter Jensen
Neb., Shelby, Rylee Branting*
Neb., Shelton, Abigail Plihal
Neb., Shelton, Marcus Tofflemire
Neb., Shickley, Courtney Kamler
Neb., Shickley, Nicole Swartzendruber
Neb., Silver Creek, Madelyn Rinkol
Neb., Snyder, Garrett Batenhorst
Neb., South Sioux City, Jenifer Almaraz Castaneda*
Neb., South Sioux City, Alexander Arriaza
Neb., South Sioux City, David Bernal Merida
Neb., South Sioux City, Kayla Boneschans
Neb., South Sioux City, Kailey Casey
Neb., South Sioux City, Kaleb Comstock*
Neb., South Sioux City, Monica Curiel*
Neb., South Sioux City, Nicholle Edwards*
Neb., South Sioux City, Domingo Franco
Neb., South Sioux City, Makayla Hansen*
Neb., South Sioux City, Michael Hansen
Neb., South Sioux City, Hope Hassebroek
Neb., South Sioux City, Brooke Heinemann
Neb., South Sioux City, Taylor Koch
Neb., South Sioux City, Austin Lambert
Neb., South Sioux City, LaBranda Larsen
Neb., South Sioux City, Spencer Leiting
Neb., South Sioux City, Fernando Lopez Bribiesca
Neb., South Sioux City, Emanuel Nunez
Neb., South Sioux City, Diana Padilla
Neb., South Sioux City, Shaynie Porter
Neb., South Sioux City, Thomas Tramp*
Neb., South Sioux City, Jesus Villicana
Neb., Spalding, Jacob Pritchard
Neb., Springfield, Bryan Carlson
Neb., Springfield, Heather Ernst
Neb., Springfield, Madelyn MIller
Neb., Springfield, Nichelle Stolzer*
Neb., Springfield, Nate Thayer
Neb., Stanton, Nour Kouatli*
Neb., Stanton, Kati Krueger
Neb., Stanton, Shelby Putters
Neb., Stanton, Jordan Smith*
Neb., Stanton, Britanni Sothan
Neb., Staplehurst, Jacee Wiesen
Neb., Stapleton, Nikki Boyer*
Neb., Sterling, Austin Buss
Neb., Sterling, Bailey Kahler
Neb., Sterling, Joshua Masur
Neb., Stratton, Orion Hidy
Neb., Stromsburg, Kelsey Anderson
Neb., Stromsburg, Katherine Baker
Neb., Stromsburg, Alexis Eller*
Neb., Stromsburg, Travis Eller
Neb., Stromsburg, Treva Nielson*
Neb., Stromsburg, Taylor Rystrom
Neb., Stuart, Courtni Kunz
Neb., Stuart, Conner Paxton
Neb., Stuart, Jaden Schafer*
Neb., Surprise, Dusty Leifert
Neb., Sutton, Andrew Christ*
Neb., Sutton, Hailee Hanthorn
Neb., Sutton, Garrett Leach
Neb., Syracuse, Kayla Arnold*
Neb., Syracuse, Jenna Siefken
Neb., Taylor, Hailey Glidden
Neb., Tecumseh, Cheyenne Johnson
Neb., Tecumseh, Sierra McClintock
Neb., Tekamah, Ashley Bohannon
Neb., Tekamah, Marin Jetensky
Neb., Thurston, Hollie Jacobsen
Neb., Tilden, Blake Jensen
Neb., Tilden, Logan Jensen
Neb., Tilden, Bryce Potter*
Neb., Trenton, Amanda Mote
Neb., Trumbull, Emily Bieck*
Neb., Trumbull, Jessica Critel
Neb., Unadilla, Jaysa Zoller
Neb., Union, Emily Rohlff
Neb., Utica, Clay Lankford
Neb., Valley, Brett Hilbers*
Neb., Verdigre, Jace Forker
Neb., Verdigre, Alexis Hrbek
Neb., Verdigre, Haylee Klawitter*
Neb., Verdigre, Cole Kopejtka*
Neb., Wahoo, Elizabeth Swanson
Neb., Wakefield, Michael Anderson
Neb., Wakefield, Cole Bathke
Neb., Wakefield, Rachel Brudigam
Neb., Wakefield, Danielle Gilliland*
Neb., Wakefield, Jennifer Lopez
Neb., Wakefield, Sarah Lorenzen
Neb., Wakefield, JoAnne Lundahl*
Neb., Wakefield, Gabriella Miller
Neb., Wakefield, Josephine Peitz
Neb., Wakefield, Kaya Stark
Neb., Wakefield, Avery Jo Zamzow
Neb., Walthill, Amber English
Neb., Waterbury, Kari Rooney
Neb., Wausa, Robert Bengston
Neb., Wausa, Mackenzie Eskey
Neb., Wausa, Tom Lundberg
Neb., Wausa, Tanya McFarland*
Neb., Wausa, Tara Munter
Neb., Wausa, Dawson Wamberg
Neb., Waverly, Alexis Heaton
Neb., Waverly, Adison Kerchal
Neb., Waverly, Deborah Schmucker
Neb., Wayne, Koffi Regis Adohinzin*
Neb., Wayne, Morgan Barner*
Neb., Wayne, Claire Barnes
Neb., Wayne, Jackson Belt
Neb., Wayne, Tiffany Booth
Neb., Wayne, Kelsey Boyer
Neb., Wayne, Nathan Burrows
Neb., Wayne, Alexis Carlson
Neb., Wayne, Morgan Carson
Neb., Wayne, Halie Chinn*
Neb., Wayne, Alexander Conley
Neb., Wayne, Joseph Crilly
Neb., Wayne, Jacob Daum
Neb., Wayne, Kailee Essmann
Neb., Wayne, Emma Evetovich*
Neb., Wayne, Jack Evetovich
Neb., Wayne, Michaela Fehringer
Neb., Wayne, Miranda Fehringer
Neb., Wayne, Megan Fiala
Neb., Wayne, Carlena Forman
Neb., Wayne, Mikaylee Fujan
Neb., Wayne, Daniel Fullerton
Neb., Wayne, McKenna Goldsmith
Neb., Wayne, Tavon Grant
Neb., Wayne, Daniel Greenwald*
Neb., Wayne, Kylie Hammer
Neb., Wayne, Kiara Hochstein
Neb., Wayne, Kendra Holt
Neb., Wayne, Brittney Hunke
Neb., Wayne, Ethan Jareske
Neb., Wayne, Trey Jareske
Neb., Wayne, Alexis Kennedy
Neb., Wayne, Audrey Knoell
Neb., Wayne, Anna Kruger
Neb., Wayne, Jacob Lemar*
Neb., Wayne, Leslie Linares Parra
Neb., Wayne, Isaiah Longe
Neb., Wayne, Melinda Longe
Neb., Wayne, Tyler Lutt
Neb., Wayne, Sydney McCorkindale
Neb., Wayne, Amanda Murphy
Neb., Wayne, Megan Oeltjenbruns
Neb., Wayne, Nixel Ortiz*
Neb., Wayne, Meg Osnes*
Neb., Wayne, Philip Pennington
Neb., Wayne, Jacob Powell
Neb., Wayne, Rachel Rauner
Neb., Wayne, Peyton Roach
Neb., Wayne, Danica Schaefer
Neb., Wayne, Kecia Schenk
Neb., Wayne, Cienna Stegemann
Neb., Wayne, Tessa Steinkraus*
Neb., Wayne, Jasmine Stephens
Neb., Wayne, Emma Todd
Neb., Wayne, Jaci Torres
Neb., Wayne, Eva Trujillo
Neb., Wayne, Brenna Vovos
Neb., West Point, Ellie Alfson
Neb., West Point, Sarah Arduser*
Neb., West Point, Rosa Barragan
Neb., West Point, Krista Fischer*
Neb., West Point, Cassy Gade*
Neb., West Point, Haley Guenther*
Neb., West Point, Stephanie Hagedorn
Neb., West Point, Bobby Hansen*
Neb., West Point, Holly Hansen
Neb., West Point, Kristy Hansen*
Neb., West Point, Alyssa Hoffman
Neb., West Point, Madeline Knobbe
Neb., West Point, Tori Kreikemeier
Neb., West Point, Sabrina Lemus*
Neb., West Point, Hannah McGill*
Neb., West Point, Ashley Minnick
Neb., West Point, Sydney Yosten
Neb., Western, Michelle Kotas*
Neb., Wilber, Tanner Shea
Neb., Wilber, Bridget Tranmer
Neb., Winnebago, Lauren Matthews*
Neb., Winnebago, Jaymee Starr
Neb., Winnebago, Kaira Wolfe
Neb., Winnetoon, Rachel Tauber*
Neb., Winside, Cali Jorgensen
Neb., Wisner, Melinda DeVault
Neb., Wisner, Lauren Jacobsen*
Neb., Wisner, Shelby Kimble
Neb., Wisner, Marisa Stoffel
Neb., Wood River, Dakota Schroll*
Neb., Wynot, Sonya Hochstein
Neb., Wynot, Carissa Kuchta
Neb., Wynot, Allissa Savoy*
Neb., York, Bethany Deprez*
Neb., York, Christel Wiggan*
Neb., Yutan, Shelby Fenner
Neb., Wayne, Evangelina Ortiz
S.D., Brandon, Noah Schlekeway
S.D., Canova, Carolyn Koepsell
S.D., Flandreau, Kayla Johnson
S.D., Freeman, Christopher Petts
S.D., Platte, Kole Heller
S.D., Sioux Falls, Brittani Ludwig*
S.D., Springfield, Christina Coffman
S.D., Yankton, Shannon McDonald
S.D., Yankton, Allison Sterk
S.D., Yankton, Ashley VanMeeteren
Sao Paulo, Piracicaba, Larissa Cantu*
Texas, El Paso, Claire Gay
Veracruz, Tuxpan, Luis Estrella
Wash., Sedro Woolley, Riley VanderVeen
Wis., Cumberland, Travis Miller
Wyo., Gillette, Megan Phillips
Wyo., Gillette, Samantha Phillips