Published Wednesday, January 9th, 2019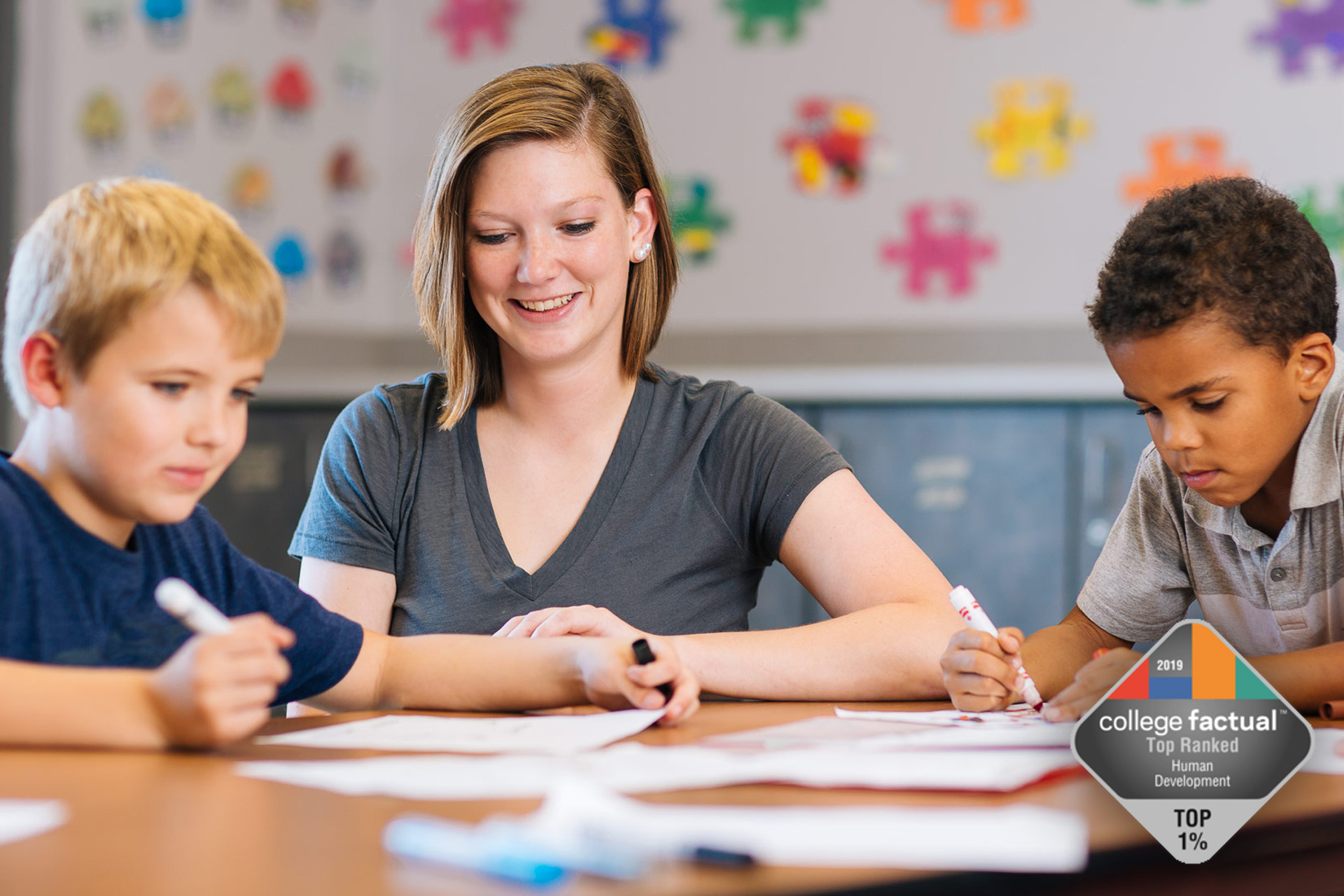 Programs at Wayne State such as early childhood and family and consumer sciences were recently recognized among the best in the nation.
Wayne State College performed very well in a recent ranking of human development and family studies (HDFS) programs. College Factual ranks programs offered by four-year colleges and universities and has recently updated its rankings. WSC's programs in this category have been ranked No. 1 in Nebraska and in the top 1% nationwide for 2019. Ranking methodology included graduation rates, education quality, accreditation, and several other relevant factors.
Human development and family studies looks to understand how people develop and relationships form in society. It studies the cognitive, emotional, social, and physical development of people throughout different stages. Classes you may take when studying HDFS subjects could include: child guidance and parenting, contemporary family issues, multiethnic society, early childhood education, human sexuality, child development, and lifespan development, psychology, and sociology. Majors and minors at Wayne State incorporating these subjects include family and consumer sciences, early childhood, and family life studies.
College Factual, located in Troy, N.Y., is a leading source of college data analytics and insights, with a strong focus on student outcomes. Its mission is to help all types of students discover their best-fit college and major so they can enjoy their college experience and graduate with less debt. College Factual provides coverage for more than 2,500 colleges and universities and 350 college majors for students in more than 160 countries.
Learn more about College Factual.