Published Tuesday, April 17th, 2018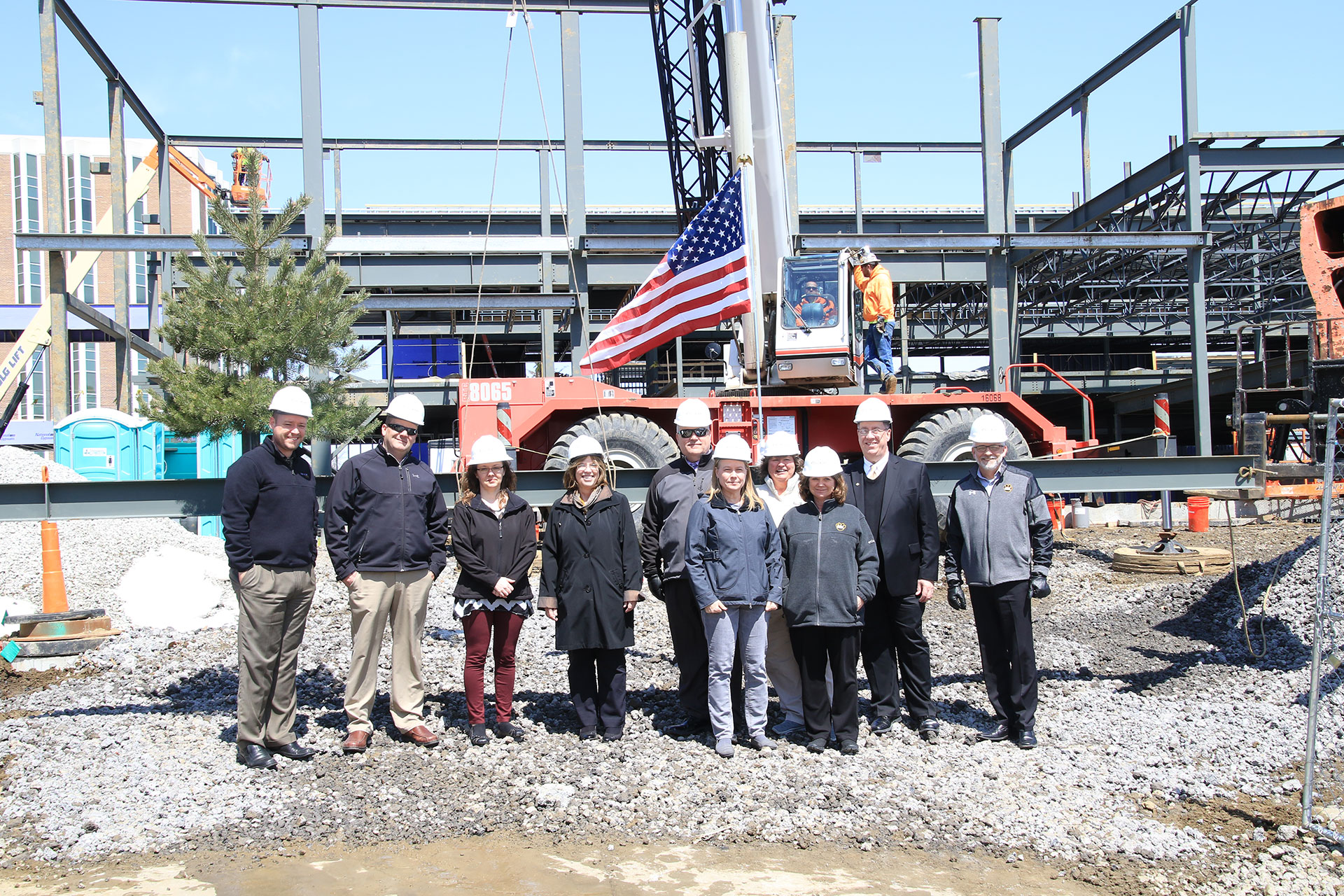 A "topping-out" ceremony Tuesday, April 17, recognized a significant mark of progress in the Center for Applied Technology project.
Wayne State College celebrated a "topping-out" ceremony for the Center for Applied Technology on Tuesday, April 17, during which the last beam of the CAT building was put into place.
Hausmann Construction members, Wayne State College business faculty and staff, WSC Foundation members, and other Wildcats were on hand to witness the milestone event.
A topping-out ceremony celebrates not the completion of a project, but a significant mark of progress along the way – the project's maximum height. In addition to the American flag mounted atop the beam, an evergreen tree is attached to the beam to symbolize growth and to bring luck. Faculty and staff signed the CAT beam before it was raised.
Construction and site preparation for the $15.2-million CAT building, located east of Gardner Hall, began in May 2017. The facility is on track to be completed by December 2018 and open for classes in Spring 2019.
The Center for Applied Technology will serve as a gateway of opportunity for students to experience industrial manufacturing in an environment that cultivates interest and excitement in industrial technology. Complemented by top-notch faculty who deliver an industry-based curriculum, this center will attract students from high schools and community colleges to seek careers in this growing area.