Published Monday, April 3rd, 2017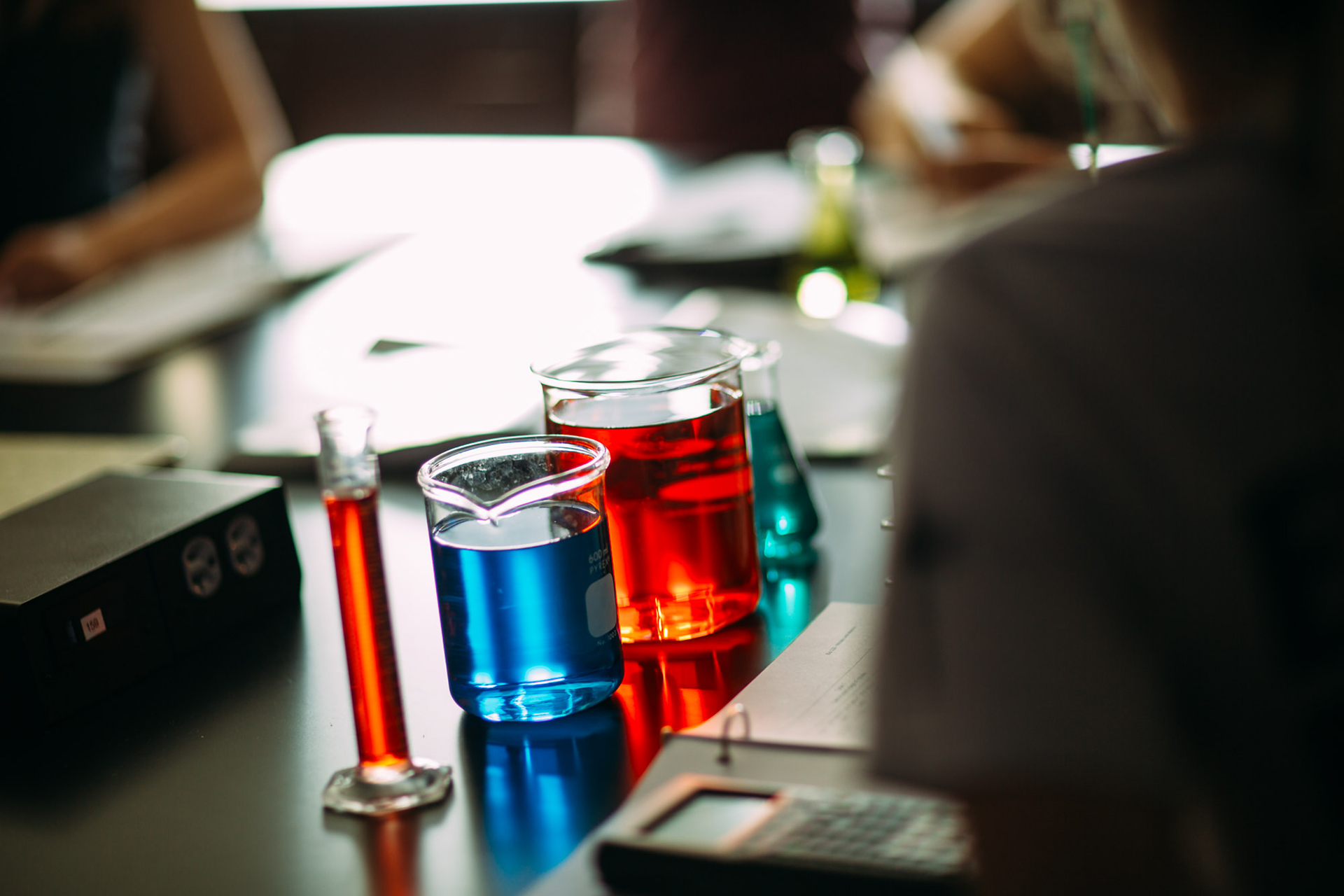 WSC's fermentation science program will be the only full major for its field in the state, while the plant science program is a partnership with the University of Nebraska-Lincoln.
Wayne State College, a leading four-year institution in Nebraska, proudly announces the addition of two new academic programs of study: Fermentation Science and Plant Biology-Ecology and Management. The new programs will add to the 90-plus excellent programs of study the college offers in allied health and other pre-professional programs, education, business, criminal justice, music, and the liberal arts.
Fermentation Science
While other institutions in Nebraska offer courses in fermentation sciences, Wayne State's program will be the only full major for the field in the state. Wayne State developed the Fermentation Science program in accordance with guidelines established by the Nebraska Coordinating Commission for Post-Secondary Education after a review was conducted to ensure the program met the needs of students, the needs of the State of Nebraska, and educational needs through collaborations and partnerships with local brewers and the Nebraska Wine and Grape Growers Association.
Informal surveys conducted by the Nebraska Wine and Grape Growers Association indicated a broad interest in a degree and courses in viticulture and fermentation in the state. This demand, along with a 50 percent jump in the number of brewers in the state, pointed to growing demand for graduates with the strong laboratory skills and practical experience that Wayne State's program will provide.
"In our interactions with winery and brewery professionals in the field, we have gained an understanding of their needs and we are confident that our students can gather skill sets to apply their knowledge and help that industry thrive," said Dr. Tammy Evetovich, dean of the Wayne State's School of Natural and Social Sciences.
"The Fermentation Science program curriculum will prepare and educate students in the science and art of fermenting beverages through a rigorous core of classes that includes chemistry, biochemistry, and organic chemistry. The program will include the principles of fermentation, microbiology, wine and beer production and analysis, and the sensory analysis of beer and wine," said Dr. David Peitz, professor of chemistry at Wayne State.
Wayne State's course work will be combined with a supervised practical experience internship at a brewery, winery, vineyard, distillery, or production or processing facility. Area industry partners will play an active, unique, and vital role in the education of Wayne State students in this program, whether through guest lecturers, off-campus field experiences, or hands-on fermentation in the lab. Aspects of branding, marketing, business, laws, and liabilities also will be integrated into class discussions and projects.
Wayne State has an excellent history of preparing students in the sciences, including some who have already used their chemistry degrees from the college to secure positions within the brewing industry. Wayne State alumnus Jacob Mattson graduated from Wayne State with a degree in chemistry in 2010. He currently works as the technical brewing manager at Mike's Hard Lemonade and is the former senior microbiologist/chemist at MillerCoors.
"WSC gave me the tools to jumpstart my career in brewing," Mattson said. "Since graduating from WSC, I've spent seven years working for two distinguished alcohol companies. In the alcohol industry, I've found that many people get their start in the lab. WSC has a superb lab structure with small class sizes and priceless teacher-student interaction. The chemistry and micro experience I gained at WSC gave me a leg-up on the competition."
Plant Biology-Ecology and Management
The Plant Biology-Ecology and Management program emerged as a partnership program between Wayne State College and the University of Nebraska-Lincoln in 2017. This program aims to attract students who would like to begin their education at a smaller rural college before transferring to UNL. Historically, Nebraska has lost these students to smaller out-of-state programs. The intention is to attract and retain students here in Nebraska interested in plant biology.
"We are excited about this partnership with the University of Nebraska-Lincoln. Students will get a solid and relevant foundation at Wayne State during their first three years of intensive study, and then cap their education with exposure to experts in agronomy at UNL," Evetovich said.
"This Plant Biology-Ecology and Management track will provide students with a well-rounded background in plant biology that will prepare them for future studies at the masters or doctoral level in the areas of plant molecular, cellular, and physiological biology," said Dr. Ron Loggins, chair of the Life Sciences Department at Wayne State.
This joint program is between Wayne State and the UNL College of Agricultural Sciences and Natural Resources (CASNR). The program allows students to continue their education in the Plant Biology-Ecology and Management degree program within CASNR. Students enrolled in this program will complete 90 credits at WSC and upon acceptance to UNL, will transfer all satisfactorily completed academic credits to UNL for the Plant Biology-Ecology and Management Option leading to a bachelor of science in plant biology.
"This degree path will prepare students for careers in ecology, botany, rangeland management, and field biology," Loggins said.
More Information
Students will be able to begin work within the programs in the fall of 2017. The Nebraska State College System Board of Trustees approved the programs at its meeting on March 24 in Peru, Neb.
For information, contact Dr. Tammy Evetovich, dean of the School of Natural and Social Sciences, at 402-375-7030 or taeveto1@wsc.edu