Published Friday, March 10th, 2017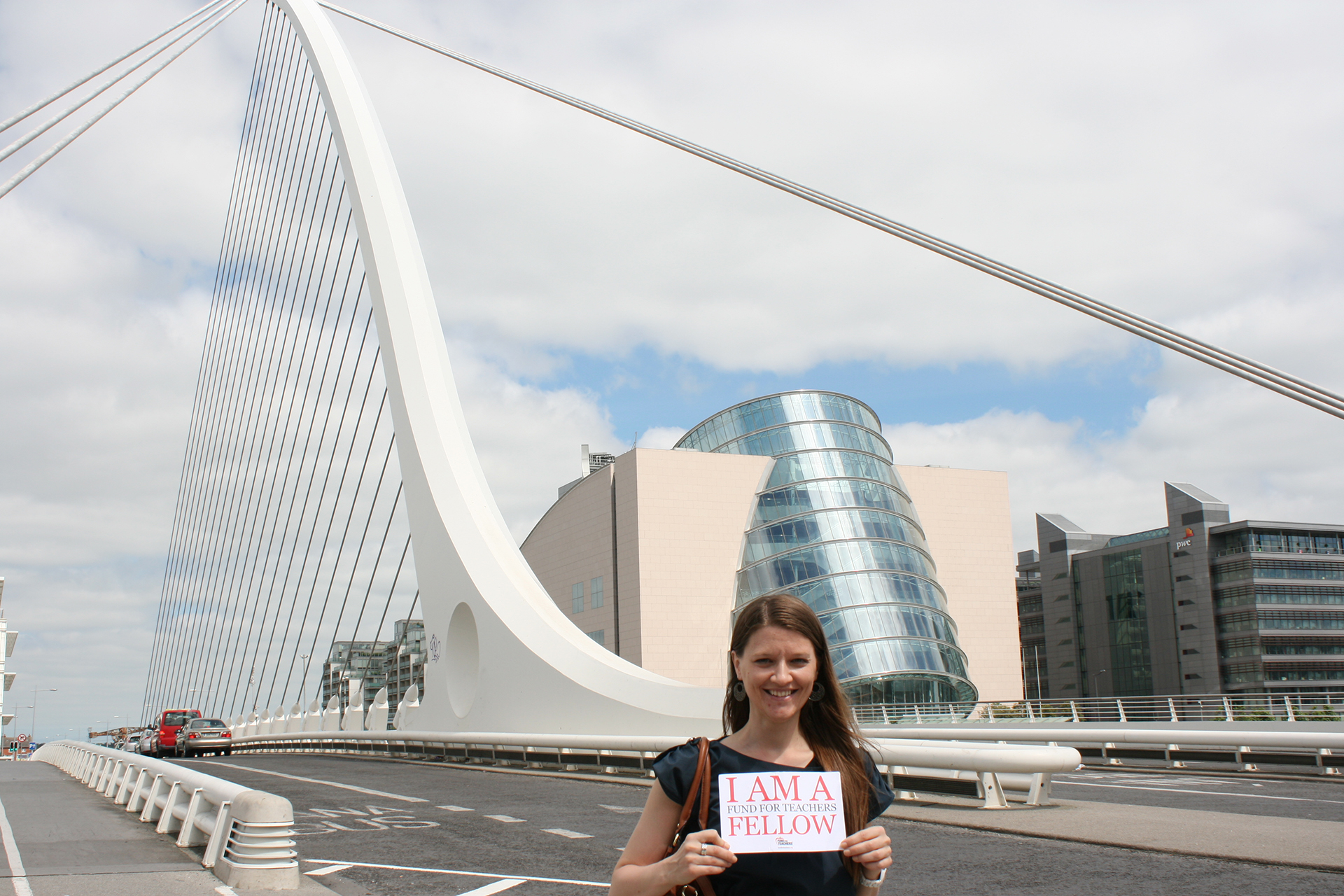 Rosander taught math and engineering courses for 11 years, as well as coaching other teachers and speaking on education.
After graduating from Wayne State in 2004, Kristin (Brudigam) Rosander continued her passion for mathematics, science, and engineering education. While at WSC, she was a John G. Neihardt scholar and part of the Northeast Nebraska Teacher Academy.
Rosander taught high school math and engineering courses for 11 years and earned a master's degree in science and engineering education, doing research in the areas of spatial ability and geometry instruction. Her research was published and presented with the American Society of Engineering Education.
She also developed and implemented a student internship program, worked with Apple and the Texas Association of School Administrators, and presented at a number of conferences on mathematics education.
Rosander was named a Fund For Teachers Fellow in 2014, which allowed her to study in Europe examining Euclidean and non-Euclidean geometries in architecture. She was also invited to speak to university professors from across the nation at the annual UTeach Conference. During the summers, she spent time at an elementary school leading professional development, coaching teachers, and working with students through the Hearts for Honduras Foundation.
Recently, Rosander worked as a STEM Instructional Partner at the high school level. Her role allowed her to design and lead job-embedded professional development, research and help teachers implement best instructional practices, and offer guidance and support through co-teaching and model teaching. She loves working with students and teachers and is incredibly grateful for all her experiences and opportunities. She recently married and relocated to the Tulsa, Okla., area, and she looks forward to continuing to contribute to the growth and development of future mathematics teachers and the advancement of mathematics teaching and learning.