Published Monday, September 14th, 2015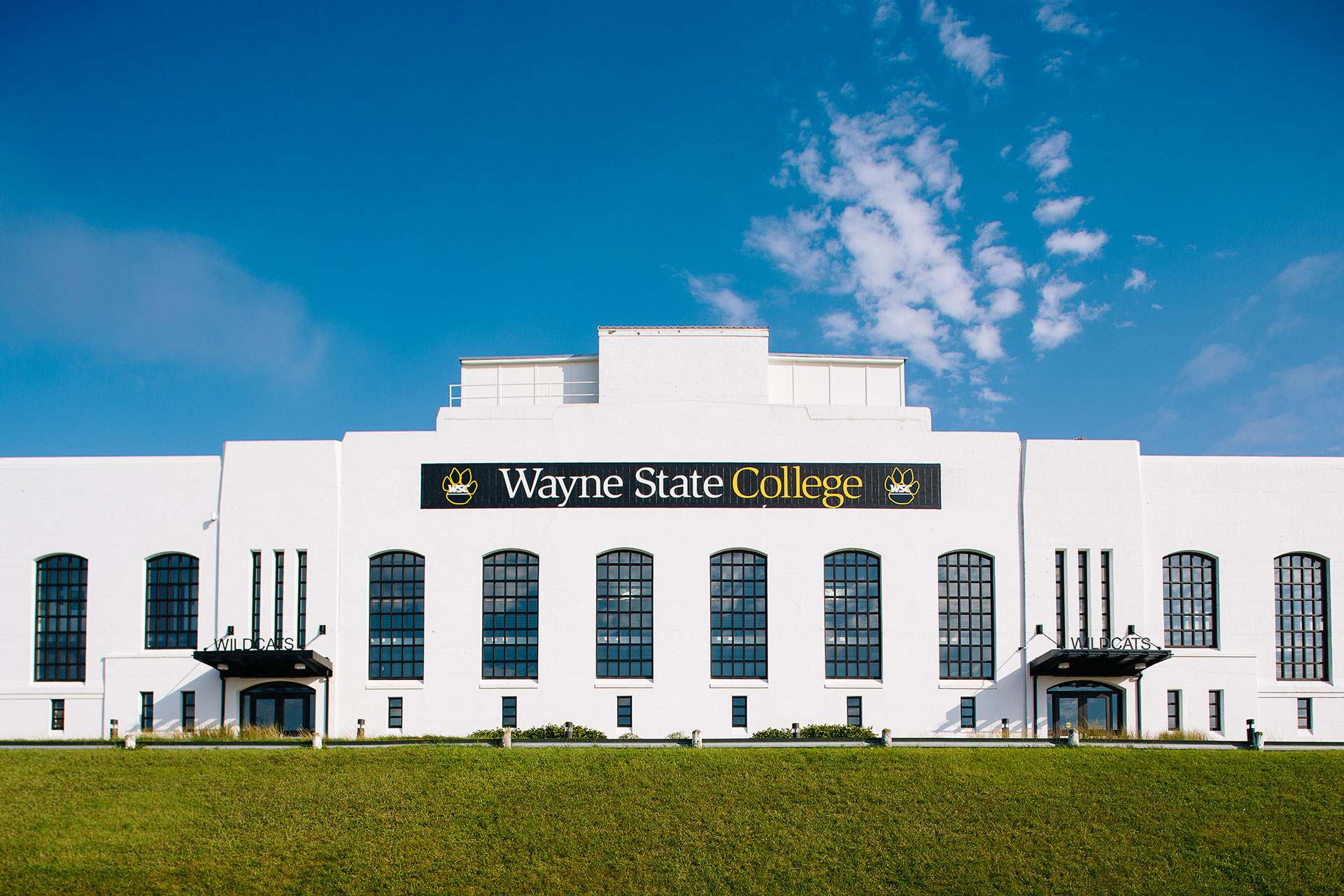 For the fourth consecutive year, Wayne State received notable recognition in three college guides.
Wayne State College is the only public college or university in Nebraska to receive recognition in this year's U.S. News and World Report annual college guide, the Washington Monthly College Guide and Rankings, and Colleges of Distinction (www.collegesofdistinction.com). This is the fourth consecutive year the college has achieved these honors.
Washington Monthly ranked Wayne State 8th among the 403 colleges and universities in the Midwest and 1st in Nebraska in its "Best Bang for the Buck" category, which is based on the economic value students receive per dollar. This is up from 19th in the Midwest last year. Washington Monthly also awarded Wayne State the highest ranking of any public institution in Nebraska, with the college ranked 3rd among all public and private schools in the state.
Washington Monthly ranked Wayne State 1st for community service participation and for the quality of its service staff, courses and financial aid support in Nebraska among public institutions. Wayne State ranks 89th out of 673 master's universities in the U.S., up from 116th in 2013. WSC also sits higher than any other school in the 16-member Northern Sun Intercollegiate Conference (NSIC) in which it competes in Division II athletics.
"Washington Monthly provides a compelling evaluation of who we are and what we do as a college," said Dr. Mrysz Rames, president of Wayne State College. "Accessibility, social mobility, and affordability form the core of our mission at Wayne State. With so many options available to students, we are understandably proud to serve as an affordable option without compromising the quality of our academic programs."
U.S. News ranks Wayne State 2nd among public institutions in Nebraska, and 75th among all Midwest regional universities, both public and private, in the U.S. News rankings. This is up from 84th last year. The college ranks 3rd among the 16 schools in the NSIC.
Other benchmarks to note among the U.S. News rankings data: Wayne State's average alumni giving rate is 13 percent, which is the highest giving rate in the Midwest region; Wayne State is the only top-tier school in the Midwest region to report a 100 percent acceptance rate; 48 percent of WSC classes have less than 20 students; and the college's freshman retention rate is 67 percent.
"Our alumni giving rate speaks volumes about what we are doing here at Wayne State and the confidence we inspire in our supporters," President Rames said. "Year after year our graduates and friends provide scholarships and support that allow us to ensure our students have access to a top-notch education while graduating with a debt load much lower than what you find at similar institutions. We are proud to point out that at Wayne State, big opportunities come without the big price tag."
Washington Monthly, founded in 1969, rates schools based on their contribution to the public good in three broad categories: social mobility (recruiting and graduating low-income students), research (producing cutting-edge scholarship and PhDs), and service (encouraging students to give something back to their country). The guide asks not what colleges can do for you, but what colleges are doing for the country, according to Washington Monthly press materials. "Are they educating low-income students, or just catering to the affluent? Are they improving the quality of their teaching, or ducking accountability for it? Are they trying to become more productive—and if so, why is average tuition rising faster than health care costs? Every year we lavish billions of tax dollars and other public benefits on institutions of higher learning. This guide asks: Are we getting the most for our money?"
Colleges of Distinction (www.collegesofdistinction.com) approaches college evaluations in a unique way. Instead of looking for the richest or the most famous schools, the guide asks which colleges are the best places to learn, to grow, and to succeed. The goal of Colleges of Distinction is to provide students, counselors, and parents with information about schools that excel in these key areas, according to its website. "We describe schools that take a holistic approach to admissions decisions, that consistently excel in providing undergraduate education, and that have a truly national reputation."
A "College of Distinction" is nationally recognized by education professionals as an excellent school, strongly focused on teaching undergraduates, home to a wide variety of innovative learning experiences, an active campus with many opportunities for personal development, and highly valued by graduate schools and employers for its outstanding preparation.
"We invite students and parents from around the region to schedule a visit to see firsthand what makes Wayne State distinctive among Midwestern colleges and universities," President Rames said. "You will find boundless opportunities for growth in your chosen academic field, professional endeavors and personal life. You also will find resources and experiences here that you would only expect at a larger institution, while enjoying a personal touch only a campus our size can offer."