About the Program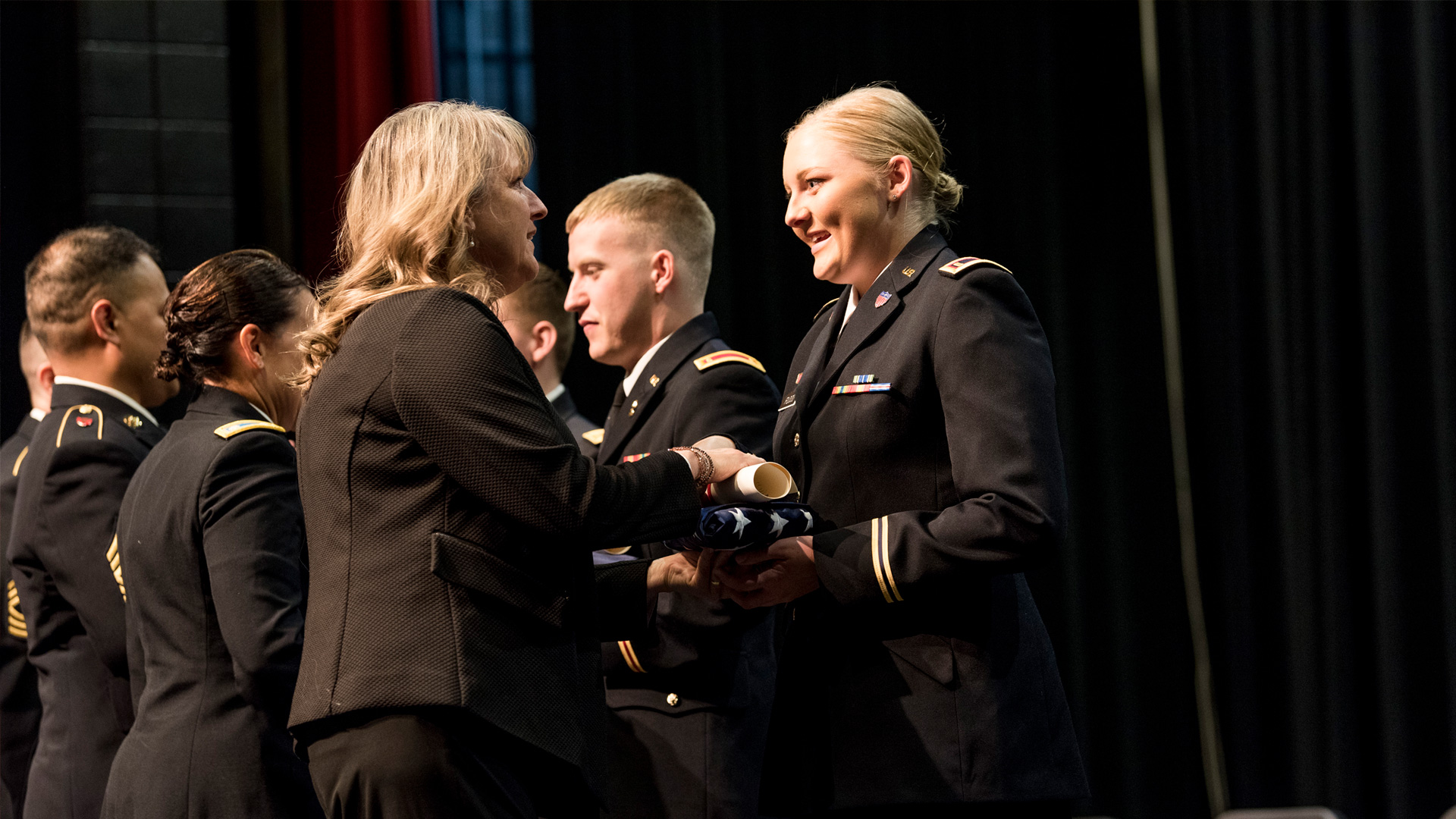 Army Reserve Officers' Training Corps (ROTC) Program
Army ROTC at Wayne State College is offered through a cross enrollment program between WSC and the University of South Dakota's ROTC Program. ROTC is an on-campus program to motivate and train you to become a leader in the United States Army. Qualified students can earn federal commissions while you earn your bachelor's degree by taking military science courses, completing a 30-day Cadet Summer Training Camp and maintaining established standards in ethics, academics, and physical fitness. After completing the program, you are commissioned as a Second Lieutenant in the U.S. Army, Army National Guard or Army Reserves.
The college courses offered through ROTC are referred to as "military science courses" that add leadership training and management experience to your chosen academic pursuits. These courses are offered through USD and taught by our military science instructors. In some degree programs, military science courses can be used to fulfill social science or elective credit requirements. Military science courses are tuition-free, incur no military commitment, and receive full academic credit. Any student with at least four semesters of school remaining is eligible to apply.
Through the cross enrollment program, WSC students will have the opportunity to join USD students in not only the classroom, but also the various leadership labs.
We also offer a multitude of opportunities beyond the required classroom instruction. It is these extra opportunities that Cadets enjoy the most.
ROTC Opportunities:
Compete to attend Airborne or Air Assault Schools
Problem-solving in the Leader's Reaction Course
Volunteer to be a part of the USD ROTC Color Guard
Take the combat water survival test
Compete with the Ranger Challenge Teame
Apply tactics learned at field training exercises
Participate in a Study Abroad program.
Other Army Schools
If you're a veteran, you may use your military experience to receive academic and advanced placement credit and take full advantage of your veteran's benefits in addition to Army ROTC benefits.
Learn More About Veteran's Benefits at WSC