Program Details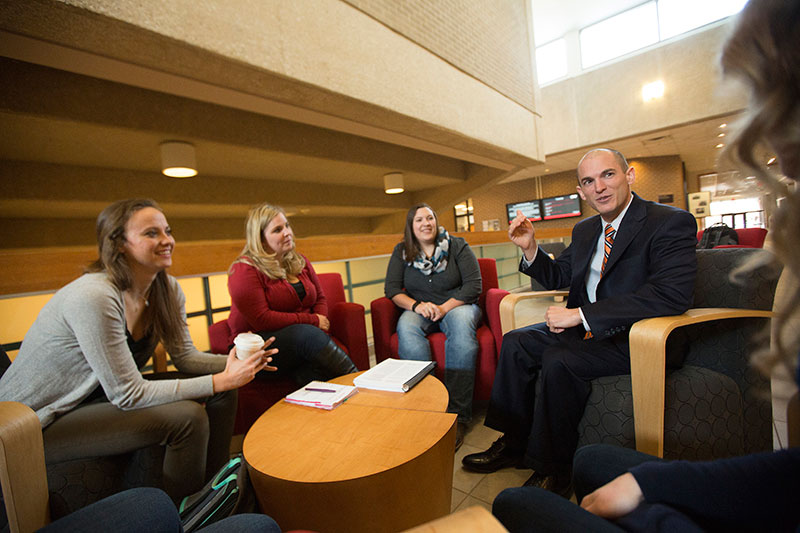 Each semester, RLOP students and the alternates will visit Nebraska College of Law to participate in activities organized by the College of Law. This could include observing a classroom, visiting with law students, and attending guest lectures.
Mentors
Each RLOP student will be assigned a mentor from Wayne State College and Nebraska College of Law. These mentors will clearly explain the requirements the student needs to meet to be successful in law school.
Financial aid
WSC and Nebraska College of Law will work with the Nebraska Bar Association to encourage students to apply for the loan forgiveness program currently available in Nebraska if the student returns to rural Nebraska to practice law.
For their studies at WSC, scholarships will be available to those students selected for the Rural Law Opportunities Program.
Suggested majors at WSC for RLOP students
As a law student, you can still choose your own major at WSC. Some suggestions include:
Psychology
Political Science
Communications
English
History
Journalism
Business
These are only suggestions. A wide range of majors can prepare students for law school. Wayne State offers more than 130 programs of study.
The most important preparation, regardless of major, is that students complete courses that require rigorous analysis of complex issues and that teach how to communicate ideas in writing.
It is also suggested that students take at least two courses that require the student to produce a significant research paper involving feedback from a professor. It is critical to provide students with academic experiences that focus on writing; analytical, critical, and logical thinking; and philosophy.
Internships
Students will also have an opportunity to participate in an internship between their junior and senior years in rural Nebraska. Internships would be identified by Nebraska College of Law.